4 Images
Dunbar Hotel renovation
The Dunbar Hotel was the hub of African American culture in Los Angeles in the decades around World War II, and many of the great black performers of the era appeared onstage there and at other nightclubs nearby.
(Kirk McKoy / Los Angeles Times)
The Dunbar Hotel, built in 1928 by John Somerville to serve African Americans seeking accommodations on their visits to Los Angeles, will reopen as housing for seniors.
(Kirk McKoy / Los Angeles Times)
Subsidized-housing complexes called the Somerville Apartments were built on either side of the Dunbar Hotel in 1996, but they had fallen into disrepair and had even grown dangerous with crime and gang activity by the time Safran & Associates took them over, said Jordan Pynes, the development firm's president.
(Kirk McKoy / Los Angeles Times)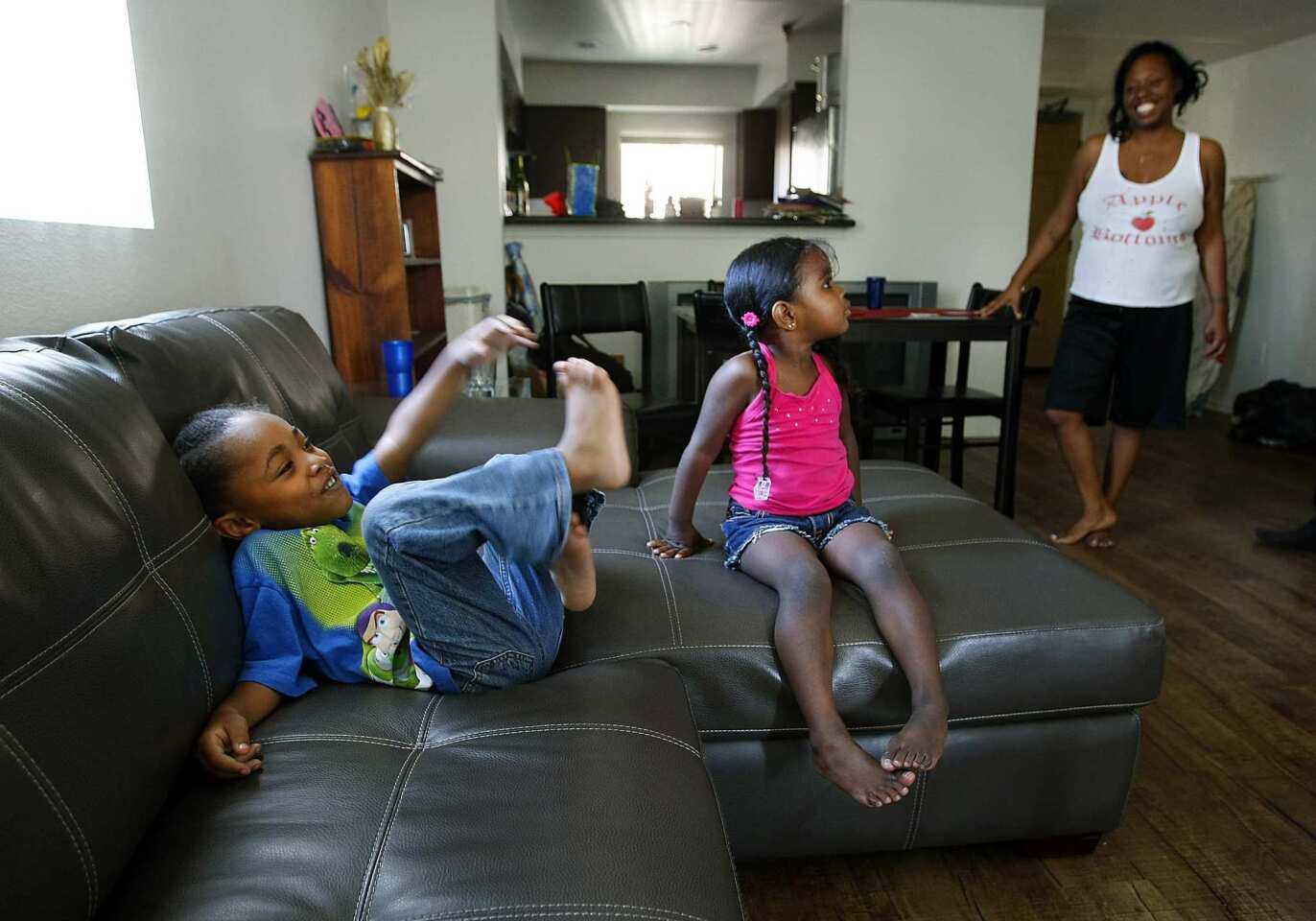 "When it opened it was nice here, and then it just went downhill," said Ikeshia Brown, right, who lives in one of the Somerville Apartments units. "You would be scared to walk outside at a certain time of day." At left are Brown's children, Tyree, 4, and Kayanna, 3.
(Kirk McKoy / Los Angeles Times)