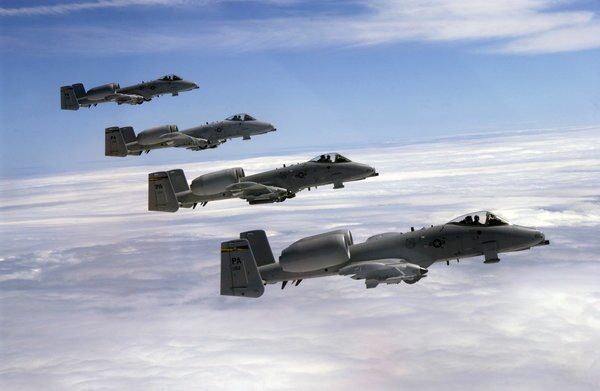 9 Images
A-10 Thunderbolt aka 'Warthog'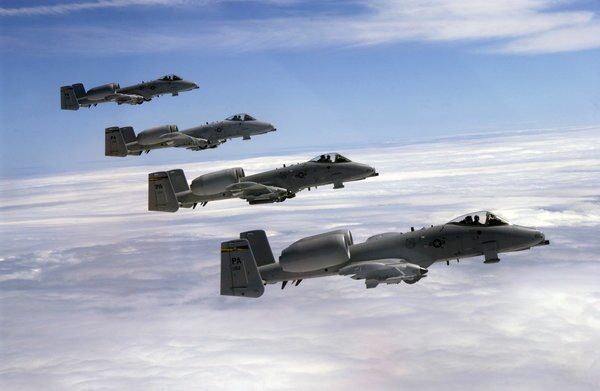 Four A-10s fly in formation during a refueling mission over New Jersey.
(Kenn Mann / U.S. Air Force)
Lt. Col. Brian Burger fires a flare from an A-10 while banking into a high-angle firing position during a training exercise over Razorback Range at Fort Chaffee Maneuver Training Center in Arkansas last year.
(Master Sgt. Ben Bloker / U.S. Air Force)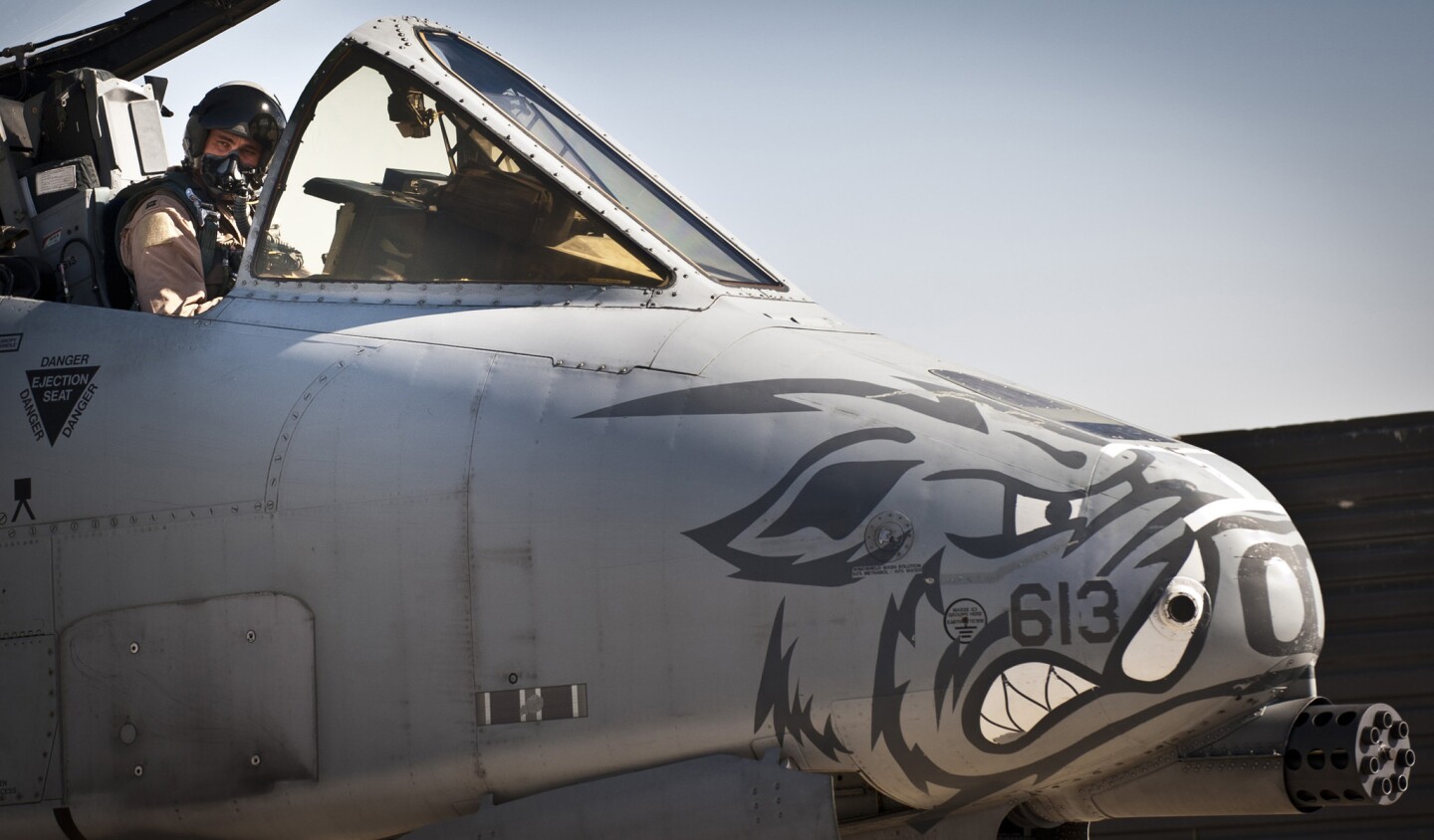 A pilot assigned to the 104th Expeditionary Fighter Squadron prepares an A-10 Thunderbolt II for a mission last year in Afghanistan.
(Capt. Raymond Geoffroy / U.S. Air Force)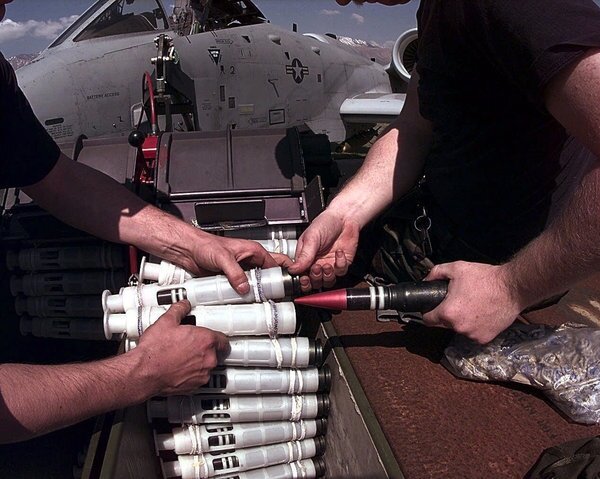 U.S. Air Force airmen prepare to reload the 30-millimeter cannon of an A-10 plane with ammunition at an air base in Italy in 1999.
(Jeffrey Allen / Associated Press)
A Gatling gun, made by General Electric and used in the Air Force's "Warthog" plane, is displayed next to a Volkswagen Beetle for size comparison.
(U.S. Air Force)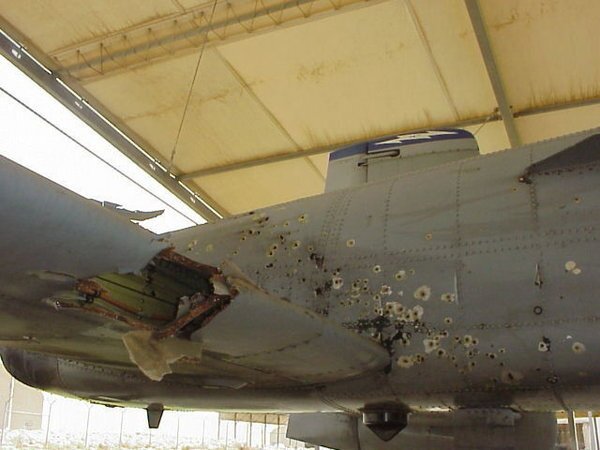 A heavily damaged A-10 that was successfully landed at a U.S. Air Force base. Damage was sustained over Baghdad in spring 2003.
(Sgt. Jason Haag / U.S. Air Force)
A close-up view of the markings painted on the side of an A-10 on display at a 1991 open house at Andrews Air Force Base in Maryland. The markings indicate the number of Iraqi trucks, artillery pieces, tanks, armored vehicles and radar sites destroyed by the aircraft during the 1991 Gulf War.
(Don S. Montgomery / U.S. Navy)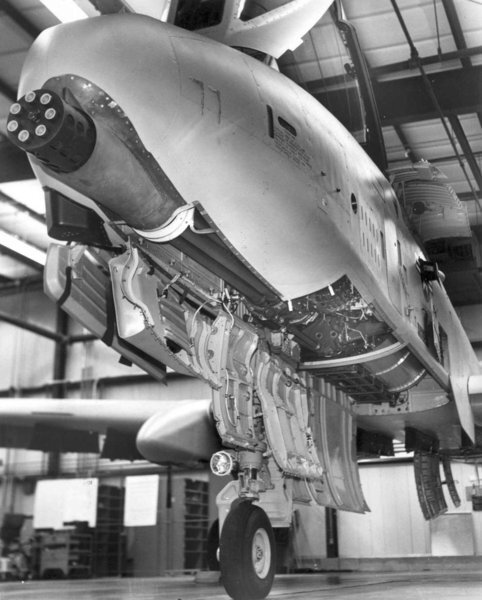 The A-10 was designed by Fairchild-Republic in the 1970s around the gun -- the heaviest rotary cannon ever mounted on an aircraft. Pilots can shoot short bursts that unleash 140 rounds of ammunition in two seconds.
(U.S. Air Force)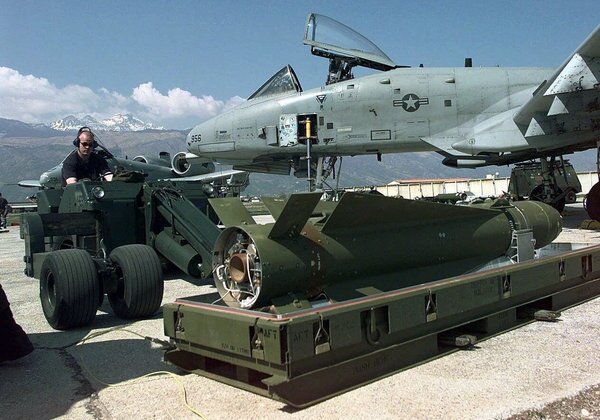 U.S. Air Force Airman 1st Class Jerry Herron positions a bomb-loading truck before loading a missile on an A-10 plane at an air base in Italy in 1999.
(Stan Parker / Associated Press)