Health insurance giant Aetna to boost minimum wage to $16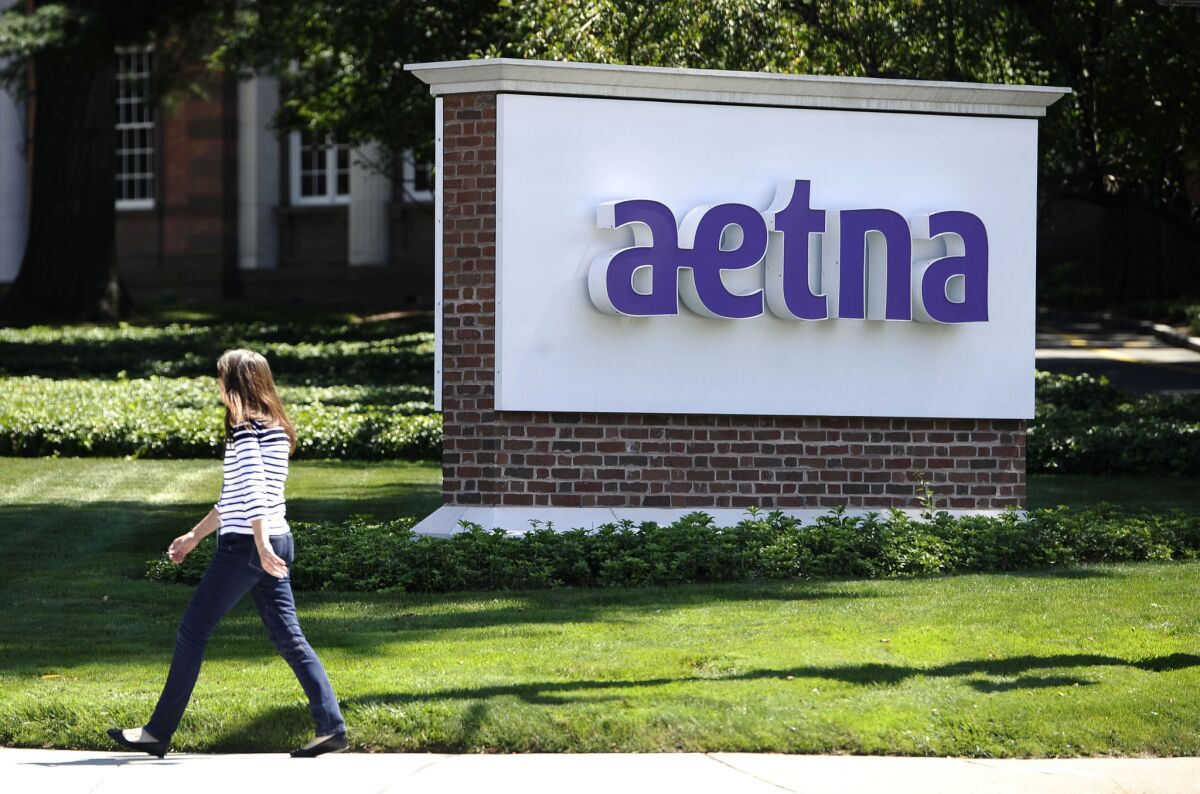 Aetna Inc., the nation's third-largest health insurer, said it would increase its minimum wage to $16 an hour in April.
The move would boost the pay of about 5,700 workers, including about 250 in California, according to the company.
The average minimum-wage employee will see a pay increase of 11%, and some will get raises of as much as 33%.
Beginning in 2016, the Hartford, Conn., insurer also plans to cover more of the healthcare costs of about 7,000 of its workers. Some employees could see savings of up to $4,000, the company said in a statement.
"We are committed to fostering a strong and successful workplace and a resilient workforce, as well as increasing our ability to attract and retain the best talent," the company said in a statement.
The move comes as low-income workers around the country continue to push cities and businesses for an increased minimum wage.
Some companies, like Ikea, have recently boosted their minimum wage on their own while other companies, notably Wal-Mart, have been picketed by workers demanding pay increases.
California's minimum wage increased to $9 an hour last year and will rise again to $10 an hour on Jan. 1, 2016.
Los Angeles Mayor Eric Garcetti has proposed raising the city's minimum wage to $13.25 in 2017, though some on the City Council want to raise it to $15.25 by 2019.
Follow @jpanzar
---
Sign up for the California Politics newsletter to get exclusive analysis from our reporters.
You may occasionally receive promotional content from the Los Angeles Times.