American Apparel sales plunge 19% in third quarter, early report says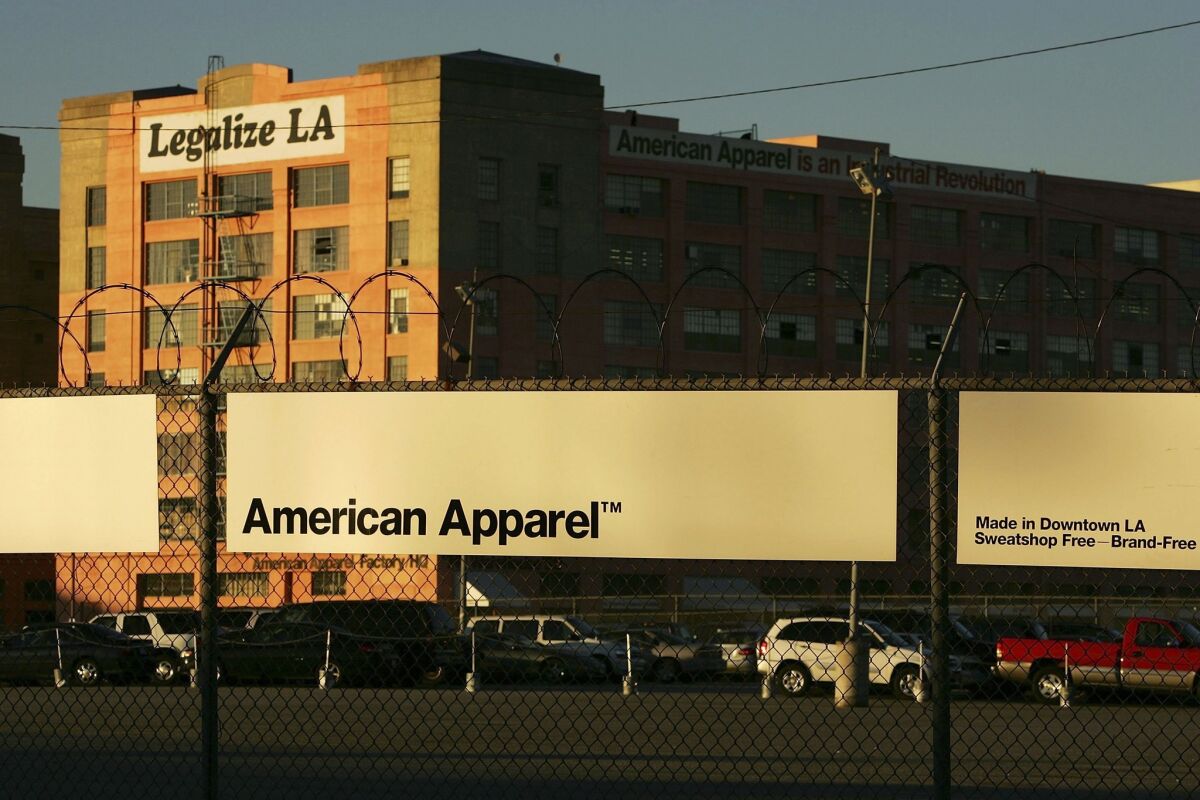 American Apparel Inc., the retailer that filed for bankruptcy protection last month, reported a narrower loss in preliminary results for the third quarter -- but it wasn't because of rising sales.
The Los Angeles company said Tuesday that it couldn't meet the deadline to file a quarterly report for the three months ended Sept. 30. But its initial results reflect a company that is still struggling to turn its business around.
Net sales plunged to $126 million, down 19.1% from $155.9 million in the same period a year earlier.
But the share price for American Apparel, which was at 11 cents before the bankruptcy filing, has fallen so low that it changed the financial effect of warrants, which give investors the right to buy stock at a certain price. That helped reduce the net loss to $18.8 million from $19.1 million in the year-earlier quarter.
American Apparel has been undergoing turmoil since its board fired Chief Executive Dov Charney last year, citing an investigation that uncovered alleged misconduct.
The clothing manufacturer and retailer filed for Chapter 11 bankruptcy protection after reaching a deal with 95% of its secured lenders.
The restructuring agreement, which will take the company private and hand nearly 100% control to its largest bondholders, is designed to cut its crippling debt and interest payments.
If approved by the Bankruptcy Court, the deal would also force out most of American Apparel's shareholders, including Charney. He is the company's largest shareholder, with about 43% of the stock.
Follow Shan Li on Twitter @ByShanLi
---
Sign up for the California Politics newsletter to get exclusive analysis from our reporters.
You may occasionally receive promotional content from the Los Angeles Times.