California Atty. Gen. Xavier Becerra files lawsuit against student loan servicing firm Navient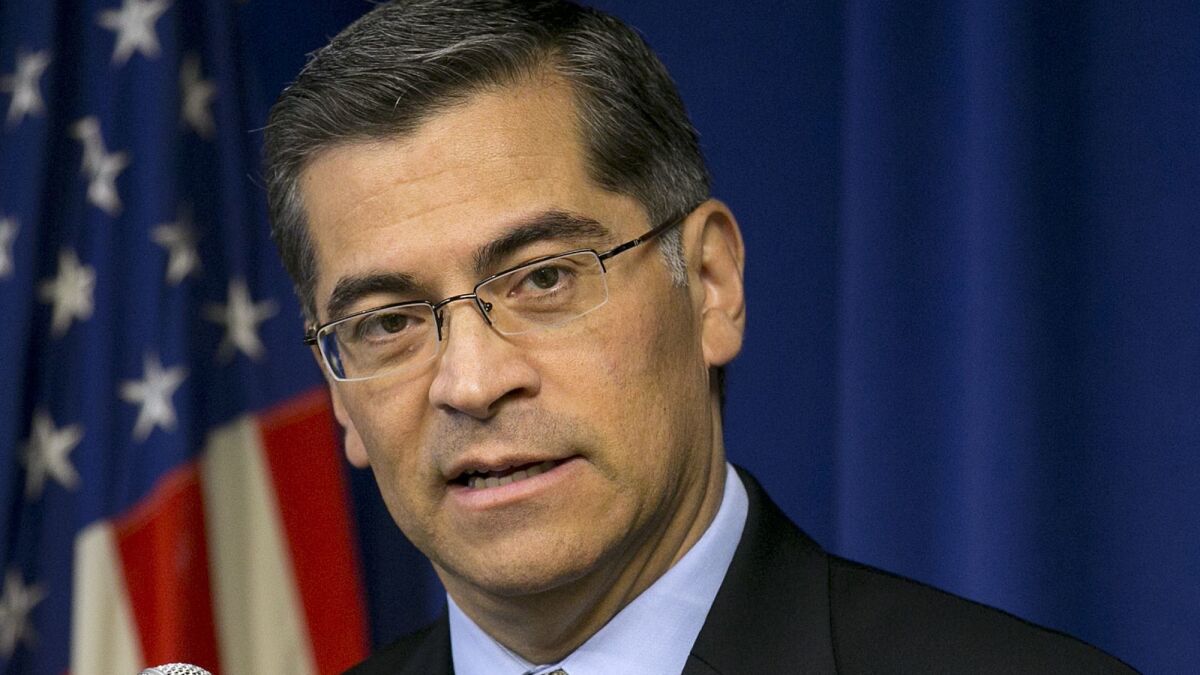 California Atty. Gen. Xavier Becerra filed a lawsuit Friday against student loan servicer Navient Corp. and two of its subsidiaries, alleging, among other things, that the company steered borrowers toward more expensive repayment plans and provided incorrect information to them about their accounts.
Becerra announced his intent to file the lawsuit in a statement Thursday, saying Navient services about $300 billion in federal and private student loans for 12 million borrowers, about 1.5 million of whom live in California. The lawsuit was filed in California Superior Court for the county of San Francisco.
He said in the statement that his office was "ready to hold Navient accountable."
Navient Chief Executive Jack Remondi described the allegations in the pending lawsuit as "unfounded" and said in a statement Thursday that it was "another attempt to blame a single servicer for the failures of the higher education system and the federal student loan program to deliver desired outcomes."
He said in the statement that the Wilmington, Del., company, as well as other loan servicers for the U.S. Education Department, do not "design the complex and confusing repayment options and enrollment requirements for borrowers" or provide financial advice to students and their families.
The lawsuit against Navient alleges that the company violated the state's unfair competition and false advertising laws by not adequately disclosing how borrowers could be considered for income-driven repayment recertification plans that could reduce monthly payment amounts and misrepresenting the "present amount due" to borrowers who were delinquent in payments, according to a statement from Becerra's office.
Navient subsidiaries Pioneer and General Revenue Corp. also are charged in the lawsuit, as Becerra's office said Navient had assigned "thousands" of defaulted California loans to be collected by the firms.
The lawsuit charges the two subsidiaries with misrepresenting the credit benefits of rehabilitating defaulted loans and providing false information on collection fees for rehabilitation.
Twitter: @smasunaga
---
UPDATES:
June 29, 1:05 p.m.: This article was updated with the filing of the lawsuit.
This article was originally published on June 28 at 5:10 p.m.
---
Sign up for the California Politics newsletter to get exclusive analysis from our reporters.
You may occasionally receive promotional content from the Los Angeles Times.