L.A. Times suspends Beijing bureau chief while it investigates sexual misconduct allegation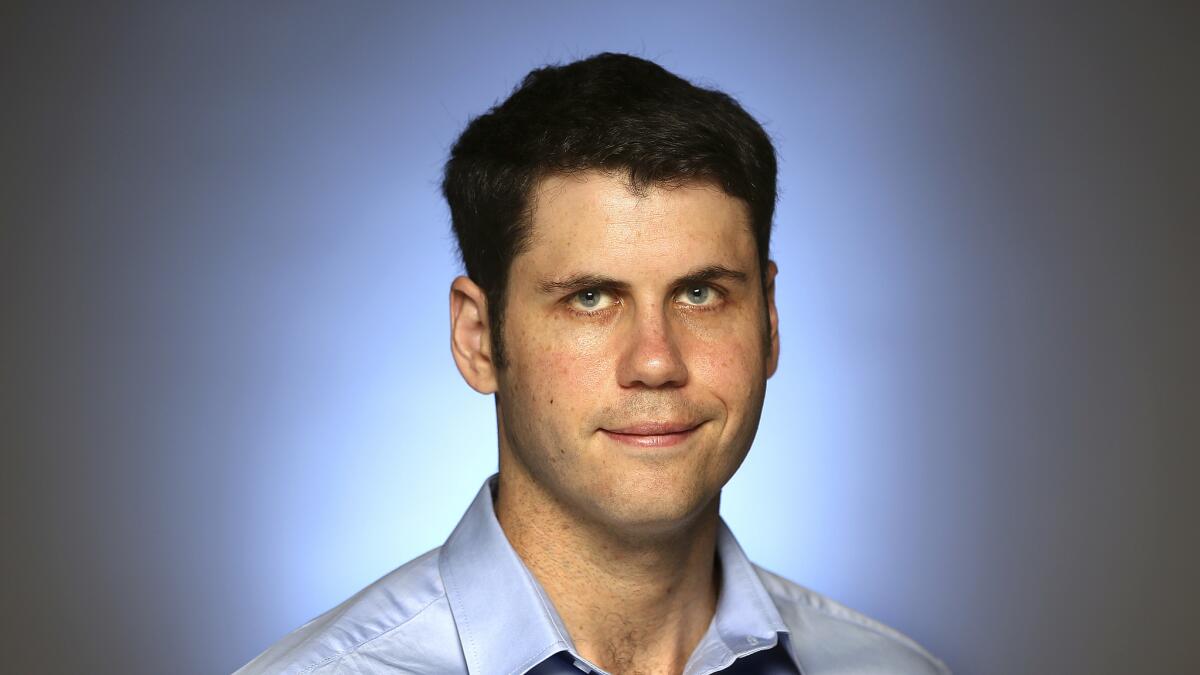 The Los Angeles Times suspended Beijing Bureau Chief Jonathan Kaiman on Tuesday and has launched an investigation into an allegation of sexual misconduct.
On Monday, former Beijing-based journalist Felicia Sonmez sent a letter to the Foreign Correspondents' Club of China detailing "problematic behavior" during a sexual encounter with Kaiman in September.
In the letter, Sonmez said she and Kaiman attended a party in Beijing and left together on her scooter while heavily intoxicated. She alleges that as she drove toward Kaiman's apartment, he repeatedly groped her without her consent. Once they arrived, she said, he backed her against a wall and began undressing himself in public while ignoring her protests.
"Even though parts of the evening were consensual, while on the way, Jon escalated things in a way that crossed the line," Sonmez, a former Wall Street Journal editor and a former Washington Post reporter, wrote.
She said that the two then engaged in intercourse in his apartment, but that she was uncertain about the circumstances. "Many parts of the night remain hazy," she wrote. "I am devastated by the fact that I was not more sober so that I could say with absolute certainty whether what happened that night was rape."
Sonmez, 35, did not file a police report or alert The Times after the incident.
When reached on Tuesday, Sonmez, who now lives in Washington, D.C., said she decided to come forward because "I knew that not speaking out about it was going to do far more damage."
In a statement to The Times, Kaiman, 31, said "all of the acts we engaged in were mutually consensual."
"My perception and Ms. Sonmez's perception of that night's events differ greatly," he said. "It's unfortunate that, in hindsight, she feels the way she does about that night. I am a proponent of women's rights and believe that every woman has a right to be heard and to tell her truth."
Jim Kirk, editor in chief of The Times, said the paper "takes these accusations seriously and is investigating."
The latest allegation comes a few months after a different woman, Laura Tucker, accused Kaiman of pressuring her to have sex in 2013. After Tucker, a former roommate of Kaiman's in Beijing, wrote about the encounter on blogging platform Medium in January, Kaiman resigned as president of the Foreign Correspondents' Club of China and posted an apology on Twitter.
The club issued a statement to its members on Tuesday, saying it "strongly opposes acts of sexual misconduct against any person."
Kaiman, previously a correspondent for the Guardian, was an intern for The Times in 2011 and was hired as a reporter in 2015.