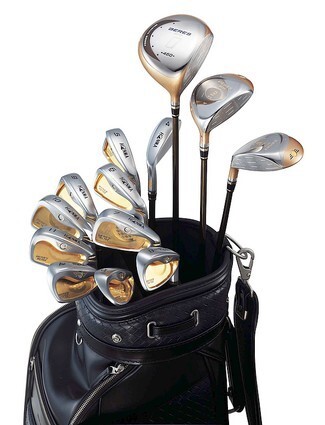 7 Images
Big Spender: Golf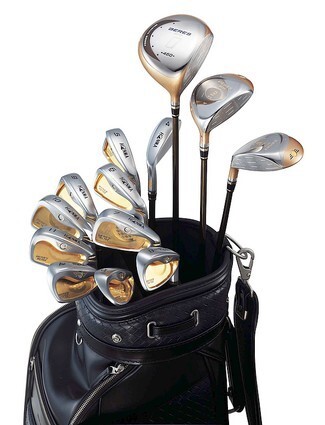 By Kimi Yoshino, Times Staff Writer
Though some duffers are content to hit the public links in their golf shoes from Big 5, others make a sport out of gearing up for the game. Here's how to turn the fairway into a runway.
Swing 24-karat clubs.
Japanese club maker Honma sells a custom set of Five Star clubs for $54,000 for 13 woods and irons.
The world's most expensive clubs feature 24-karat gold and platinum detailing and are handcrafted by workers with an average of 21 years of experience.
And, hey, they're good enough for Donald Trump, who owns a set.
(Honma Golf Co.)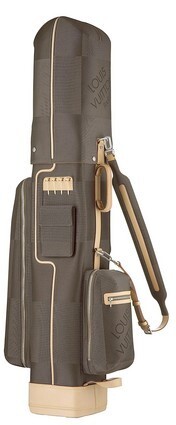 Outfit your caddy with a designer bag.
He (or she) can't haul Honmas in a polyester duffel.
Spring for a $9,700 Louis Vuitton Damier Geant canvas golf bag, like this one. It even comes with four Louis Vuitton tees.
(Louis Vuitton)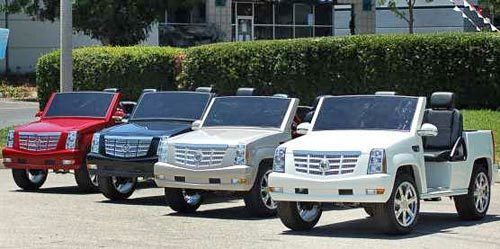 Pimp your ride.
Chino-based American Custom Golf Cars sells tricked-out GM licensed electric buggies made to look like Hummer H3s and 2007 Cadillac Escalades, like these at left.
The four-seaters can be upgraded with 18-inch wheels, DVD players, satellite radio, leather interiors, tilt steering and a hard top.
The fully loaded "Escalade" costs $21,000; the "H3" goes for about $19,000.
(American Custom Golf Cars)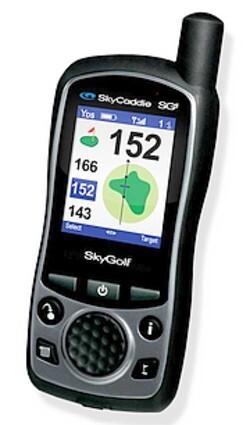 Put technology to work for you.
The SkyCaddie SG5 — a GPS-equipped gadget — will measure the depth of the green and the distance from any angle.
The $430 gizmo shows bunkers, water hazards, trees and other obstructions.
(SkyGolf)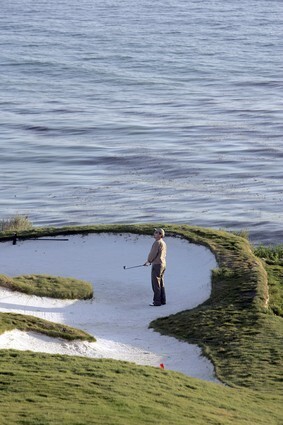 Reserve a million-dollar view.
Tee off at the Trump National Golf Club on the Palos Verdes Peninsula, pictured left.
Standard weekend rates are $215 to $375 a person.
(Mel Melcon / Los Angeles Times)
Reserve another million-dollar view.
In Newport Beach, the Tom Fazio-designed Pelican Hill ocean courses, seen here, reopened in the fall.
Price: $235.
While there, spring $200 to $500 on custom-tailored pants and shorts at Elevee Fine Clothing, made in your choice of Italian wools and silks.
(Golf & Travel International)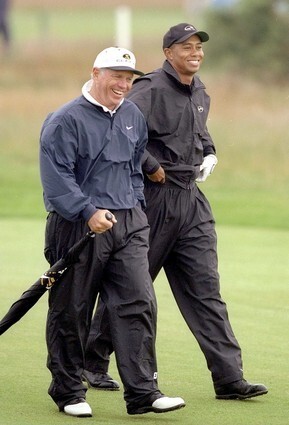 Buy some professional help.
For $5,900, Butch Harmon, left, who once taught Tiger Woods (shown with Harmon at the 1999 British Open in Scotland), Greg Norman and Davis Love III, will give you three days of instruction, computerized video analysis, a nine-hole and 18-hole playing lesson with staff professionals and accommodations in Las Vegas.
(David Cannon / Allsport)