Healthcare deals fire up as drug giants face price pressure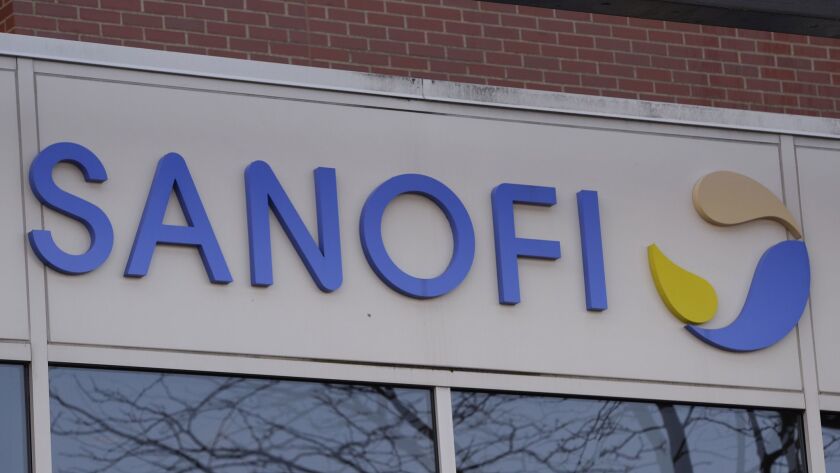 Bloomberg
The new year's healthcare deals began to snowball as Sanofi and Celgene Corp. scooped up assets that promise to offset pricing pressure for some of their top-selling drugs.
Within hours of each other Monday, the two drugmakers announced deals worth about $20 billion combined. French giant Sanofi agreed to buy U.S. biotech firm Bioverativ Inc. for $11.6 billion to gain treatments for hemophilia that still command high prices. And Celgene spent $9 billion on Juno Therapeutics Inc., getting into a breakthrough field of cancer therapies that cost more than half a million dollars.
The Monday activity sent the deals volume in U.S. biotechnology to its highest level since the third quarter of 2010, according to data compiled by Bloomberg. Pharmaceutical companies are increasingly turning to specialty areas such as hemophilia because of the opportunities for higher prices, said John Rountree, a partner at pharma consulting firm Novasecta Ltd. in London.
"It's all about finding niches" where payers aren't subjecting prices to as much scrutiny, he said. Pricing for cell and gene therapies remains more uncertain than some other new treatments, he said.
There may be more to come. Cash from the U.S. tax overhaul has some investors hoping the boom will be on in 2018. The tax law should unlock about $160 billion in overseas cash for big drugmakers to spend on takeovers, Goldman Sachs analyst Salveen Richter estimated.
Scientific innovation has pushed the number of late-stage and new marketed products to its highest since the 1990s, when companies were introducing drugs for blood pressure and cholesterol, said Christophe Eggmann, a Zurich-based fund manager with GAM Holding.
"It's about buying growth," he said. "Today we have the next product cycle" in different drug categories than two decades ago.
Both Sanofi and Celgene — which is based in Summit, N.J. — are looking for new drivers of long-term growth because their own products are facing headwinds.
Sanofi's bestselling insulin, Lantus, is up against competition from cheaper versions at a time when U.S. health insurers and pharmacy benefit managers are putting pressure on the prices of diabetes drugs. Celgene, which suffered a trial setback last year for a drug it had hoped could become a blockbuster, is planning ahead. Its cancer treatment Revlimid is set to lose market exclusivity in about four years.
After a sluggish 2017 in biopharma M&A — with volume at the lowest since 2013 — the first few weeks of 2018 had been somewhat slow. The main deals before this week included Celgene's previous acquisition — the $1.1-billion purchase of Impact Biomedicines Inc. and its myelofibrosis drug — and Takeda Pharmaceutical Co.'s $627-million deal for TiGenix.
Novo bid
Volume may soon grow further as Novo Nordisk pursues Ablynx. Novo went public with its $3.2-billion offer for the maker of an experimental treatment for a rare blood disorder after being turned down. Ablynx's biggest investor has said he might be receptive to a higher bid. The purchase would be Novo's biggest ever, and the Danish company has said it's reviewing other potential takeovers to look for new medicines.
Acquisitions are crucial for Sanofi, according to Bloomberg Intelligence analysts Sam Fazeli and Michael Shah, and the company may be heard from again. Sanofi has signaled in the past that deals for as much as about $25 billion were possible.
As sales of its bestseller Lantus slump, Sanofi could be a suitor for Pfizer Inc.'s or Merck's consumer-health divisions, said Sebastien Malafosse, an analyst at Oddo-BHF in Paris.
"You might think there's still 10 billion more euros to spend," Malafosse said — about $12 billion.
---
Your guide to our new economic reality.
Get our free business newsletter for insights and tips for getting by.
You may occasionally receive promotional content from the Los Angeles Times.