White House split over hard-line stance on trade war with China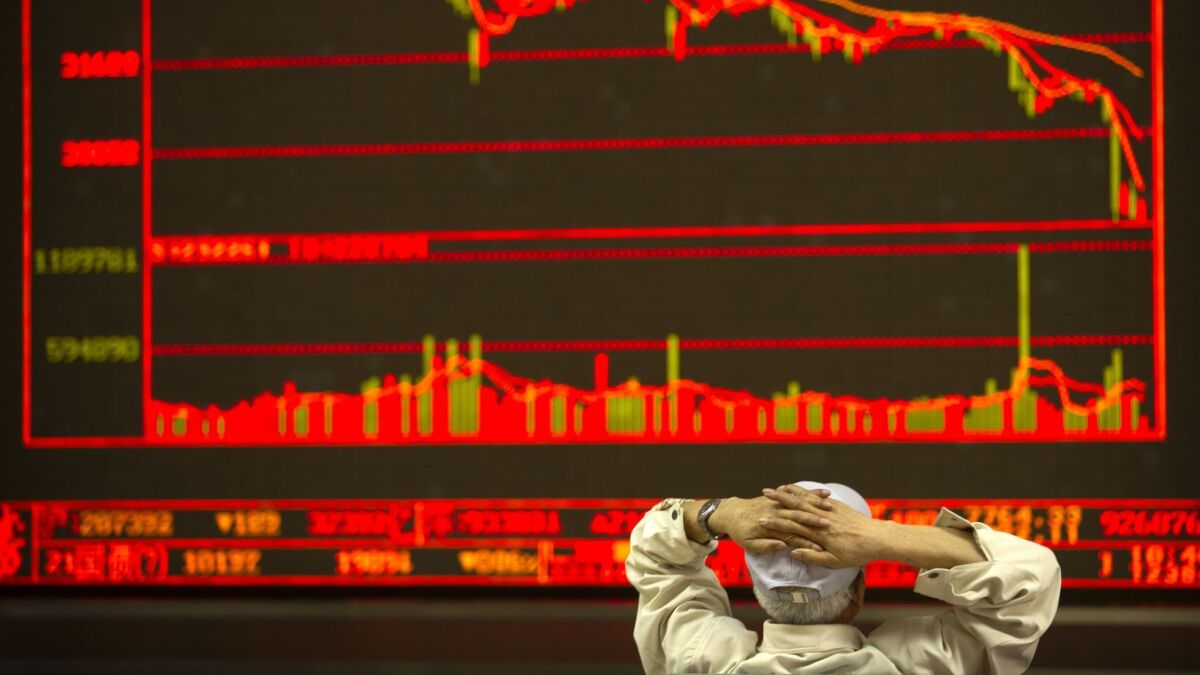 Bloomberg
Some White House officials are trying to restart talks with China to avoid a trade war before U.S. tariffs on Chinese products take effect July 6, three people familiar with the plans said, setting up a battle with others in the administration who favor a harder line.
Staff of the National Economic Council have contacted former U.S. government officials and China experts in recent days to gauge the chances of holding high-level talks in the next two weeks, the people said on condition of anonymity. One idea NEC staff floated was inviting Chinese Vice President Wang Qishan to meet before the tariff deadline, they said.
The outreach signals a willingness by some U.S. officials to seek a truce before $34 billion in Chinese products are hit with tariffs that could trigger a trade war between the world's two largest economies. Still, the chances of such negotiations happening in the near term are slim as long as opponents inside the administration favor penalizing Beijing. President Trump has shown no signs of backing down.
The White House didn't respond to a request for comment.
The U.S. administration has said that after July 6, tariffs on an additional $16 billion worth of Chinese goods will be imposed after a public review period. The tariff threats have hurt U.S. stocks in the past week, and the Dow Jones industrial average declined for an eighth straight day on Thursday, its longest losing streak in more than a year.
After China swiftly responded with counter-threats on the same amount of tariffs and timeline, Trump on Monday directed the U.S. trade representative's office to identify an additional $200 billion worth of Chinese products that would be subject to a 10% tariff. The administration has not published a timeline for these tariffs.
"If it really does get to be a big war, we have many more bullets than any of these other countries," Commerce Secretary Wilbur Ross said in a Bloomberg Television interview Thursday.
There are different views within the Trump administration on what could be considered a win. Hard-liners such as U.S. Trade Representative Robert Lighthizer and White House trade advisor Peter Navarro are pushing for structural changes to China's policies. Treasury Secretary Steven T. Mnuchin and National Economic Council Director Larry Kudlow are more receptive to a deal aimed at lowering the bilateral trade deficit.
Divisions within the administration on how to deal with China make it harder for the White House to get Wang to visit on short notice. But other administration officials are thinking about bilateral talks in the longer term, the people familiar with the matter said.
A more realistic possibility would be for Wang to visit before the bigger round of tariffs is imposed, according to Derek Scissors, a China analyst at the American Enterprise Institute in Washington. The U.S. must first release a product list for the threatened tariffs on $200 billion of Chinese goods, then there would be a 60-day comment period before those take effect.
"We just failed to reach a deal a few weeks ago, so reaching one in the next few weeks is unlikely," Scissors said. "The real deadline is more like Sept. 6 than July 6."
The two sides have tried, and failed, to resolve their differences through earlier rounds of negotiations.
Ross told a Senate committee Wednesday that previous talks with Chinese officials showed "that the administration is trying," but that the two sides "were not able to accomplish enough to justify in the president's mind not going ahead with the tariffs."
"There are already some signs that we may get some ultimate solution," Ross told senators at a hearing. "I don't think the Chinese want a trade war any more than we do."
The latest round shows stiffening positions and Trump's push to heighten downside risks in order to win more concessions in negotiations, according to Societe Generale SA economists Stephen Gallagher and Yao Wei. Such threats would hurt China's economy more than the United States', a reason the U.S. is willing to push harder, and ripple through value chains to Taiwan, Malaysia, South Korea and Singapore, they said in a note Friday. Multinational companies seeking access to China's large market and cheaper factories would be hurt most.
"There is a sense of playing with fire," they said. "Increased tariffs can do more damage both to the economies and to the companies straddling the trade disputes. We still expect to avoid a trade war that could bring sustained damage to the global economy."
Still, U.S.-China tensions could be further strained before the tariff deadline. The Treasury Department is slated to announce measures to restrict Chinese investments in the U.S. by June 30 as part of a probe into alleged intellectual property theft and the forced transfer of technology.
In an editorial published Thursday, the state-run tabloid Global Times newspaper said that, while competition with the U.S. would grow, the Chinese should focus on domestic affairs and "maintain strategic composure."