Furor builds over UBS official's 'insensitive' remark about China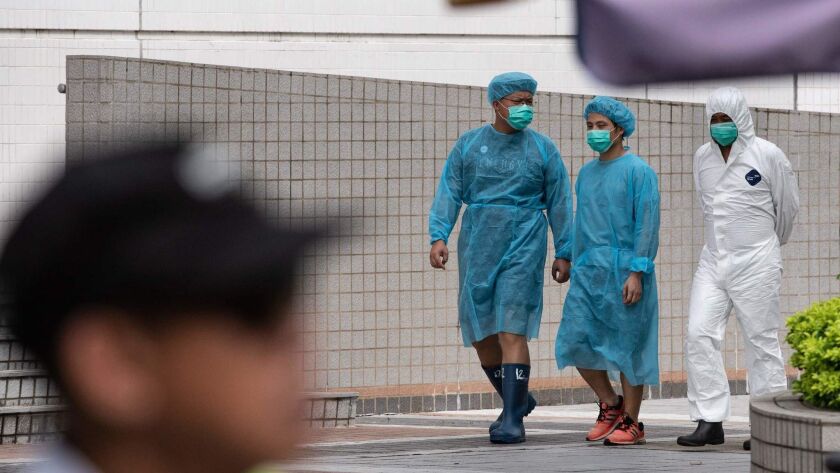 Bloomberg
The furor surrounding comments by a top UBS Group AG's official about a "Chinese pig" intensified, with a group of financial institutions in Hong Kong urging the bank to fire all people involved in the incident and show greater remorse.
The Swiss bank and its chief economist, Paul Donovan, had previously apologized for the comment, saying it was "innocently intended." Donovan, in a discussion of the rise in Chinese consumer prices that was mainly due to sick pigs, had asked whether that mattered. "It matters if you are a Chinese pig. It matters if you like eating pork in China," he said in the UBS Morning Audio Comment.
The remark sparked outrage on social media sites in China, with users saying it humiliated Chinese people. At least three public accounts published articles about the report on WeChat, drawing more than 10,000 hits.
Screen grabs of the report also circulated on chat groups. Some users posted a link to a UBS web page for filing complaints. State-run Global Times tweeted, "UBS chief global economist Paul Donovan used distasteful and racist language to analyze China's inflation in a recent UBS report."
"I made a mistake and I unwittingly used hugely culturally insensitive language," Donovan said in a Bloomberg TV interview with Francine Lacqua on Thursday, reiterating that his remarks were not intended to offend. "I apologize publicly for that."
The escalation comes at a time when tensions in China are already running high, with hundreds of thousands of protesters rallying in Hong Kong against an extradition law and the U.S. stepping up threats to increase tariffs on Chinese goods. The trade conflict in particular has heightened sensitivities, with a number of Western companies being forced to make amends in recent years.
Last year, Dolce & Gabbana postponed a runway show in Shanghai after a series of videos featuring a Chinese model awkwardly attempting to eat cannoli, pizza and other Italian foods with chopsticks caused outrage. Messages by co-founder Stefano Gabbana insulting Chinese people and defending the video provoked a social media firestorm.
Mercedes apologized after quoting the Dalai Lama — the Tibetan spiritual leader who is seen as a threat by Beijing — in a China-focused Instagram post. Gap pulled a T-shirt featuring a map of China that left out territories claimed by Beijing.
UBS' gaffe was quickly condemned by the Chinese Securities Assn. of Hong Kong, a group that represents financial institutions including the Hong Kong branches of mainland companies.
The group said it "urges UBS to terminate the employment of the staff involved, and report the result to the Chinese public," according to an emailed release on Thursday. It demanded "the management of UBS make an open and formal apology, and to ensure that such incidents will not occur again."
In addition to Donovan's apology on television, UBS also expressed its remorse. The bank has had a presence in China longer than most Wall Street firms, and was the first foreign business to receive approval for a majority stake in a local securities venture under the country's recent financial opening push.
"We apologize unreservedly for any misunderstanding caused by these innocently intended comments," UBS said in an emailed statement. "We have removed the audio comment from circulation. To be clear, this comment was about inflation and Chinese consumer prices rising, which was driven by higher prices for pork."
---
Your guide to our new economic reality.
Get our free business newsletter for insights and tips for getting by.
You may occasionally receive promotional content from the Los Angeles Times.