What is citrus greening disease?
The enemy
Candidatus Liberibacter asiaticus is a bacterium from Asia that colonizes citrus and citrus-related plants. It clogs their nutrition transport system, stunting fruit and causing it to stay green, a phenomenon known as citrus greening disease. Leaves and branches turn a mottled yellow, giving rise to the name Huanglongbing, the Chinese word for yellow dragon disease. Most scientists call the disease HLB.
The friend of the enemy
Citrus psyllid, or Diaphorina citri, is a tiny mottled-brown insect, about the size of an aphid, that transports bacteria from tree to tree. It feeds on leaves of citrus and other plants in the family Rutaceae, such as calamondin, box orange, Indian curry leaf and orange jessamine, or orange jasmine.
The friend of the enemy's friend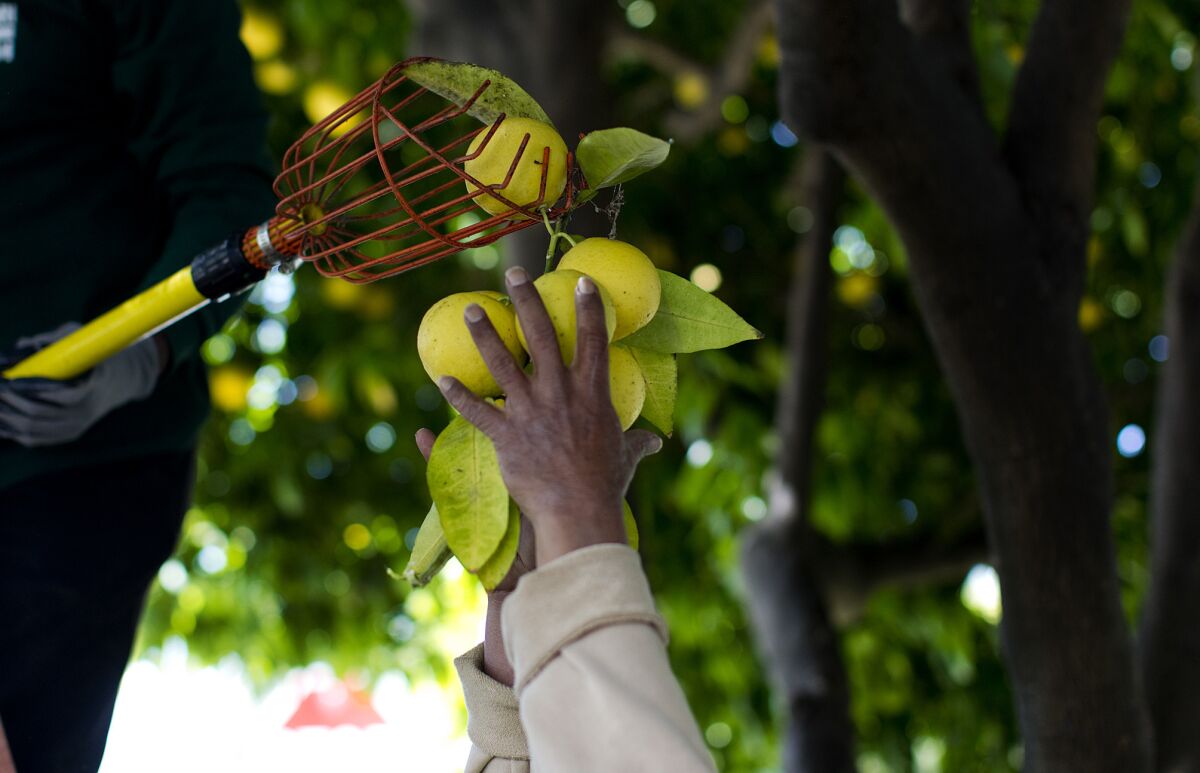 Humans spread the psyllid by moving backyard fruit and plants.
The enemy of the enemy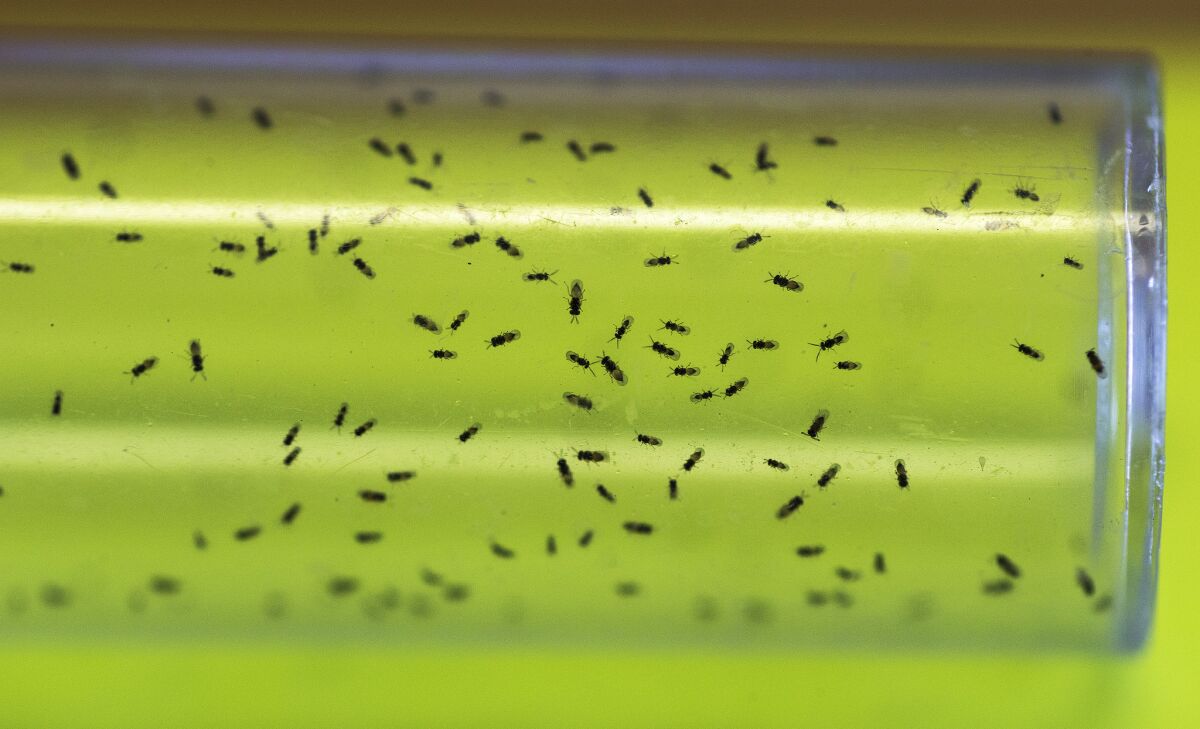 Tamarixia radiata, a predatory wasp from Pakistan, eats the young of the citrus psyllid, reducing the bug's population and decreasing the opportunities to spread the bacteria. Diaphorencyrtus aligarhensis, another exotic wasp, also preys on the psyllid.
Who you gonna call?
If you suspect psyllid infestation or HLB disease, call the California Department of Food and Agriculture hotline: 1-800-491-1899. More information is available online: https://www.californiacitrusthreat.org/
Follow me on Twitter: @LATgeoffmohan
Sign up for the California Politics newsletter to get exclusive analysis from our reporters.
You may occasionally receive promotional content from the Los Angeles Times.