U.S. construction spending climbs as home building surges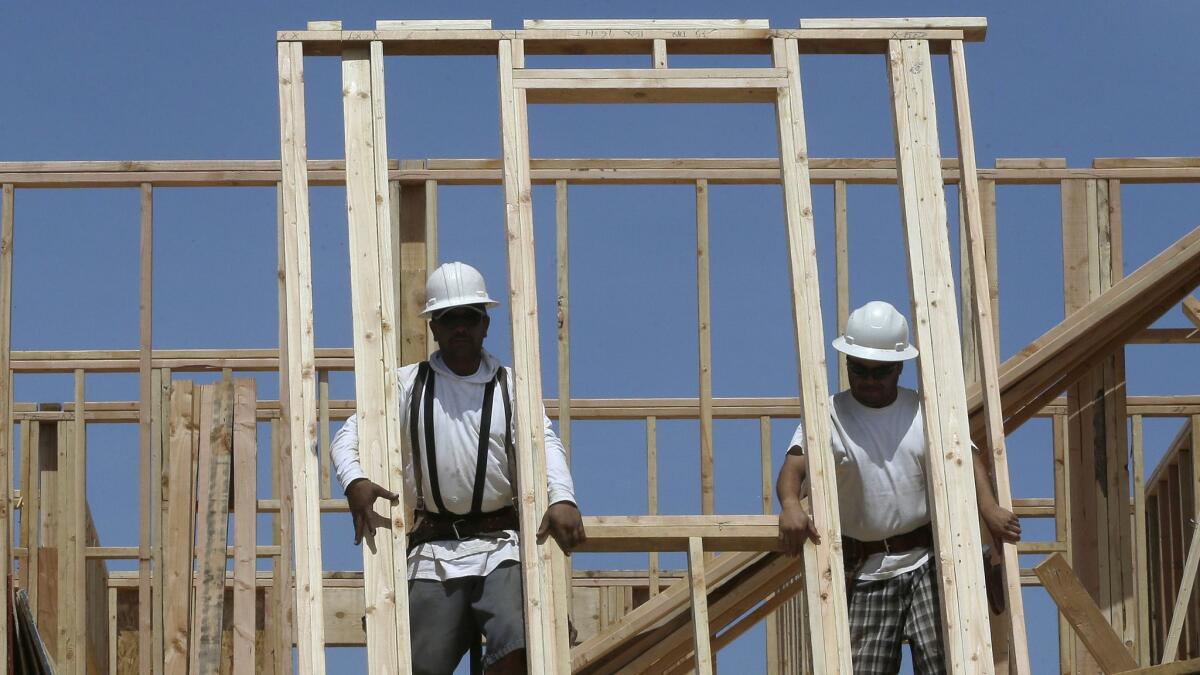 U.S. construction spending surged 1.8% to a record high in April as home building rose by the largest amount in 24 years.
The Commerce Department said Friday that the April gain reversed a 1.7% drop in March. The strength stems from a sizable 4.5% rise in residential construction, the biggest percentage gain since November 1993. Non-residential construction also rose by a more modest 0.8% while spending on government projects fell 1.3% as the federal government and state and local governments saw declines.
The overall gain pushed construction to an all-time high of $1.31 trillion at a seasonally adjusted annual rate, 7.6% above the level of a year earlier. Construction is expected to provide a healthy contribution to economic growth this year.