MoviePass seeks to bolster stock with 1-for-500 reverse split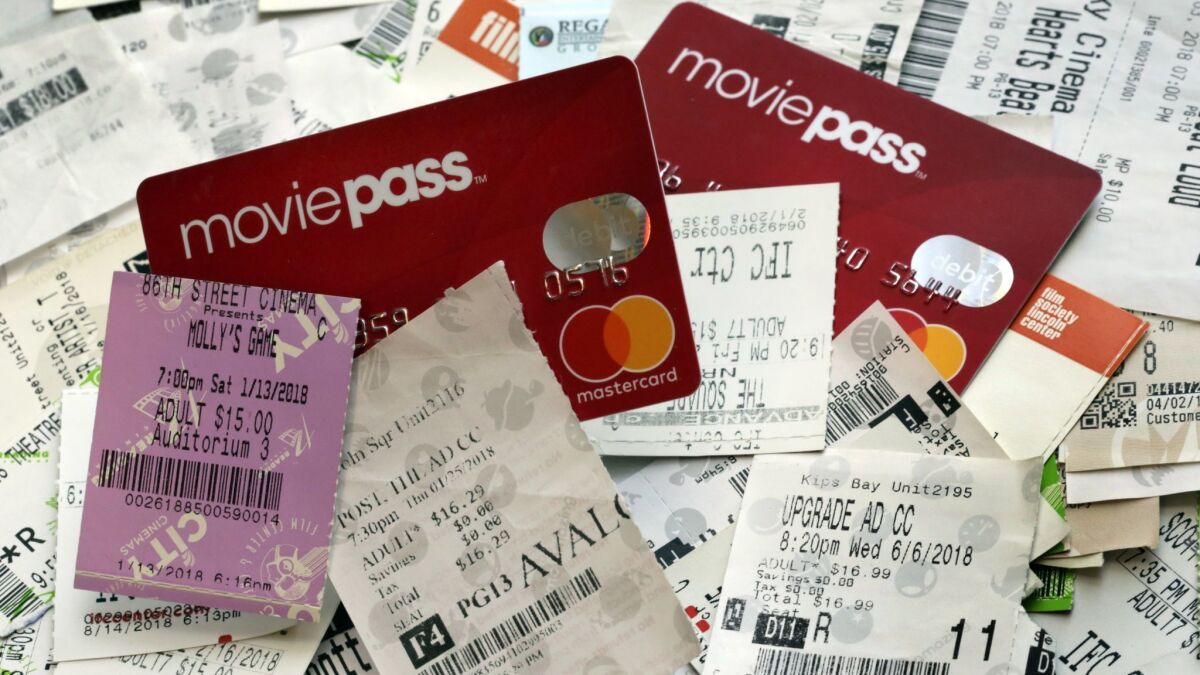 Helios & Matheson Inc., owner of the struggling MoviePass subscription service, will ask investors to approve a 1-for-500 reverse stock split in a bid to bolster its sagging share price.
The company announced the move in a filing Monday, a day when its stock slipped below 2 cents a share. The shares have lost almost all of their value this year, battered by fears that the money-losing MoviePass service won't survive.
The reverse split would be the second by the company, which has had to restrict use of its monthly movie subscription service to retain cash. The stock split 1-for-250 on July 24. Without that July split, the stock would be trading at about $0.00007 a share.
Helios & Matheson also needs to add a new independent director to meet Nasdaq listing rules after Carl J. Schramm resigned this month.
According to Monday's filing, the company's biggest stockholders now are Hudson Bay Capital Management LP, which holds 48% of a preferred stock, and Discover Growth Fund, with 24%.
MoviePass bet on what many view as a wildly flawed business model: It pays theaters the full price for each ticket its customers buy, intending to make money by selling consumer data. But major theater chains criticized the plan, calling it unrealistic, and have refused to share concession revenue. And the goal of selling consumer data to major studios and distributors hasn't panned out.
Sign up for the California Politics newsletter to get exclusive analysis from our reporters.
You may occasionally receive promotional content from the Los Angeles Times.