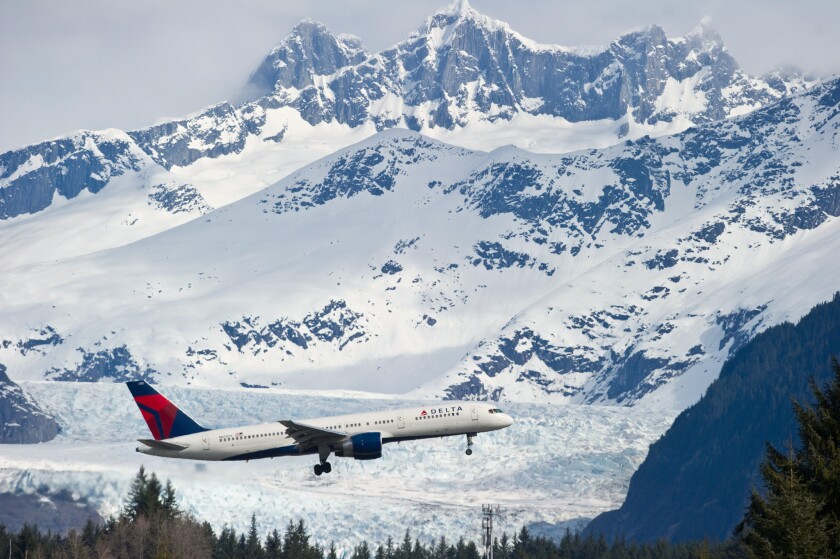 Airlines continue to ease restrictions on electronic devices in planes, with Delta Air Lines now allowing passengers to switch on their gadgets during takeoffs and landings on international flights.
Delta was one of the first carriers last year to allow passengers on domestic flights to use music players, electronic tablets, e-readers, smartphones and other devices throughout a flight as long as they are switched to "airplane mode" and are not emitting a signal.
The carrier, based in Atlanta, announced Friday that it was extending that policy to international flights, effective immediately. But the airline noted that it continues to prohibit voice calls on cellphones.
"Customers have told us they want to use portable electronic devices on international flights just like they do domestically," said Joanne Smith, senior vice president, in-flight services for Delta.
The airline was able to allow such devices on international flights after completing tests to ensure the devices did not interfere with the aircraft's navigation or communication systems.
The Federal Aviation Administration gave airlines the green light to allow the use of such electronic devices last year. United, American, JetBlue and other major airlines have since lifted the ban on using electronic devices when the planes are below 10,000 feet.
Meanwhile, the Federal Communications Commission is considering a plan to allow cellphone calls on planes.
To read more about travel, tourism and the airline industry, follow me on Twitter at @hugomartin.
---