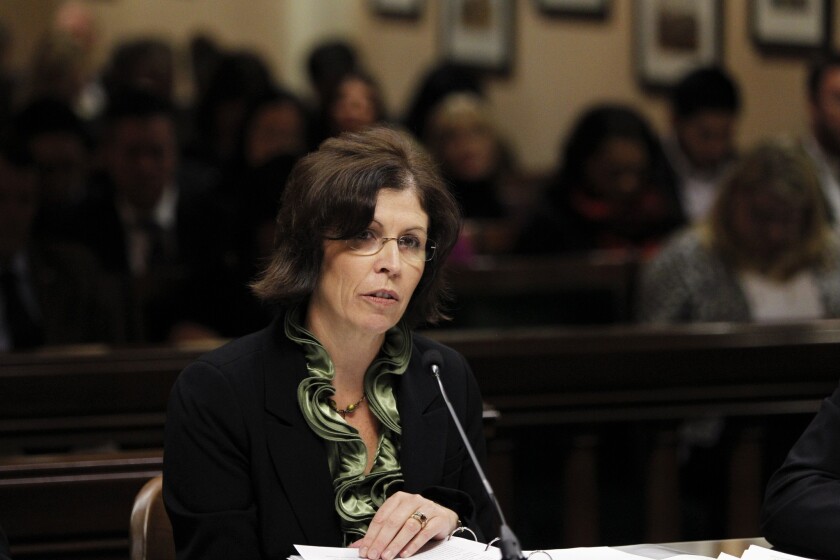 SACRAMENTO — Officials in charge of California's troubled unemployment insurance program said they underestimated the gravity of a computer meltdown that has left thousands of jobless workers scrambling to pay bills and feed their families.
Testifying in front of state lawmakers at a hearing in the Capitol on Wednesday, top brass from the Employment Development Department said it took two weeks for them to grasp the problem's severity following the troubled launch of a systems upgrade over Labor Day weekend.
New software was installed to streamline payment of unemployment benefits. But a computer glitch delayed payments for nearly 150,000 Californians.
Speaking at an Assembly Insurance Committee hearing, Shell Culp, chief deputy director of the state Office of Systems Integration, which managed the project, said her agency knew immediately that there was a bug but failed to predict how quickly it would create a backlog of claims.
"We underestimated the amount of effort needed to stay on top of that," Culp said.
The massive backlog was resolved only after EDD staff worked overtime to make manual fixes to the system, said EDD Chief Deputy Director Sharon Hilliard.
She said payments to about one-fifth of California's roughly 450,000 unemployment insurance recipients are still delayed because of ongoing problems, but "the majority of our customers are receiving services."
Deloitte Consulting, the state's contractor on the project, hopes to find a permanent fix in "the next few weeks," said Jason Salzetti, the company's California principal.
But those upbeat assessments were greeted skeptically by lawmakers, who chastised the EDD for taking so long to figure out something was amiss.
Assemblywoman Lorena Gonzalez (D-San Diego) said that her San Diego office is in an EDD building. The chatter in the elevators, she recalled, was "that from Day One there was something wrong."
The series of snafus, said Gonzalez, "puts a big black eye on how our constituents see the state of California."
Jobless workers have flooded legislators' offices with calls, letters and emails to vent their frustration. Many say they've had difficulty reaching anyone at EDD.
"I called and called and called," a tearful Nicholas Lee of Sacramento told the committee. He said he hadn't received any unemployment insurance payments in two months. "I have two autistic kids, a wife, a house and I'm barely making it right now," he said. "The system is not working."
Lee and thousands like him "have every reason to be disillusioned with the system," testified Maurice Emsellem, co-policy director for the National Employment Law Project, which advocates for the working poor and unemployed.
At minimum, he said, the EDD's phone network should include a feature found in other states and in other California state agencies, such as the Department of Motor Vehicles, which lets a caller leave a message and receive a call back by an actual person.
Another advocate for the jobless, Cynthia Rice of California Rural Legal Assistance, cautioned the EDD about putting too much faith in the next phase of its unemployment insurance upgrade due early next year.
The plan is to give claimants greater Internet access to their files so they can get timely updates on their status, respond to requests for information and avoid getting in the state's phone-tree maze.
"The digital divide is alive and well in California, and it's not going away," she said, noting that many unemployed people don't have the money or the skills to manage their claims by computer.
Lawmakers at the hearing, led by Assemblyman Henry T. Perea (D-Fresno), the committee chair, vowed to keep on top of the EDD as it tries to get its house in order.
Perea said he's exploring the option of formally requesting the Legislature to order an audit of the EDD's program. He's also considering ways to boost the EDD's performance through legislation or the budget process next year.
"We're a long way away from this problem being fixed," he said. "Today was the first opportunity for the Legislature and the stakeholders to weigh in."
Twitter: @MarcLifsher
---