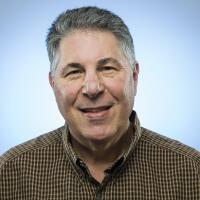 Marc Lifsher
Marc Lifsher is a former business reporter for the Los Angeles Times, based in Sacramento. He previously worked for the Wall Street Journal, Orange County Register, Dallas Times Herald and United Press International. He spent a decade as a foreign correspondent, covering most of the nations of Latin America.
Latest From This Author
Former Pacific Gas & Electric Co. chief lobbyist Brian Cherry was a master at schmoozing with state regulators.

SACRAMENTO — California lawmakers again are taking action to curb abuses in financing used car sales with Buy Here Pay Here loans.

Consumer advocates, outraged by a secret negotiation in Poland over the $5-billion cost of closing the San Onofre nuclear power plant, are asking the California Public Utilities Commission to reconsider a deal that sticks utility customers with the bulk of the bill.

Almost 11 million customers of the state's for-profit electric utilities will be getting credits averaging $27 per household on either their April or May bills.

California regulators approved a record $1.6-billion fine against the state's largest utility, Pacific Gas & Electric Co., even as the new president of the Public Utilities Commission publicly questioned the company's commitment to safety.

Federal investigators probing the activities of former Public Utilities Commission President Michael Peevey have been talking to a UCLA administrator about possible PUC money being spent for energy-related research.

California utility regulators are poised to hit Pacific Gas & Electric Co. with a record-high, $1.6-billion penalty for negligence leading to the deadly natural gas explosion in San Bruno.

The leader of a powerful state Assembly committee that oversees utilities and telecommunications last week traveled to Singapore for an Easter break "study trip" sponsored by a nonprofit foundation that's financed by business, labor and environmental groups.

In the California insurance world, activist Harvey Rosenfield and Insurance Commissioner Dave Jones have been longtime collaborators.

The president of the scandal-rocked Public Utilities Commission has rejected a call from a powerful lawmaker to reopen a financial settlement that apportioned nearly $5 billion in costs for the June 2013 permanent closure of the damaged San Onofre nuclear power plant.