Edison wants to spend $760 million on EV charging in California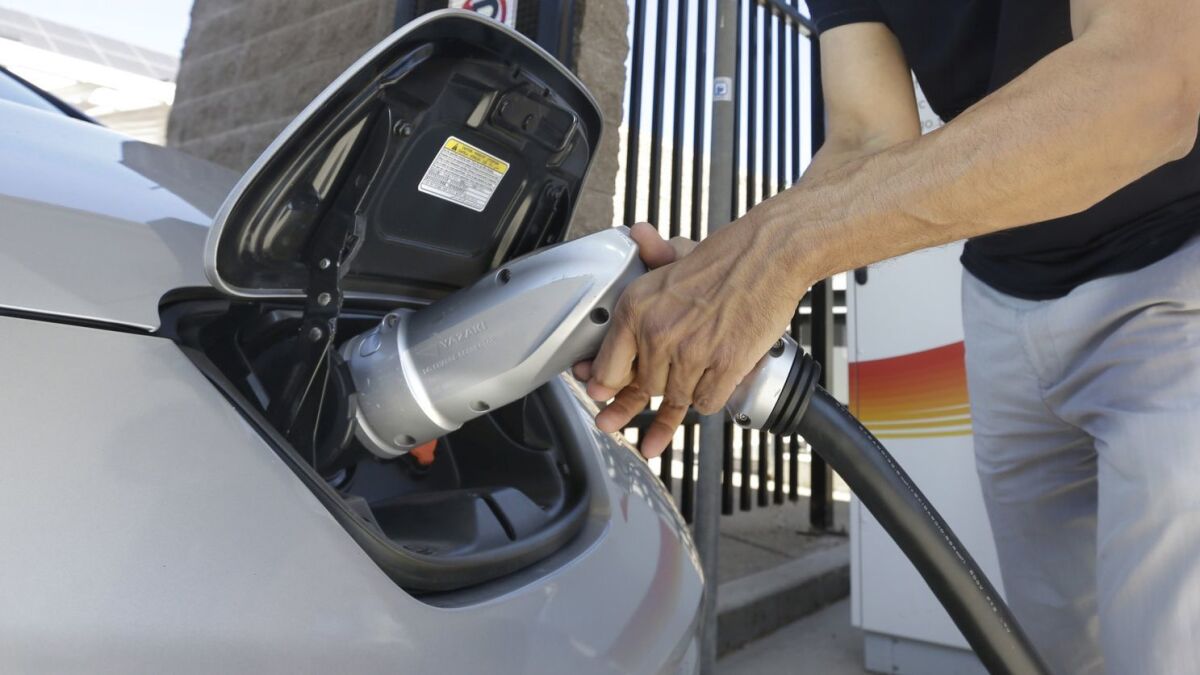 Edison International's Southern California Edison utility is looking to spend an additional $760.1 million on expanding electric car charging networks as the state works to get more emissions-free vehicles on the road.
Edison said Tuesday that it filed a plan with state regulators to support the installation of 48,000 charging ports over four years. Southern California Edison already won $343 million from regulators to help build out the networks necessary to charge medium- and heavy-duty electric vehicles.
California Gov. Jerry Brown has made the adoption of electric cars a key part of his effort to fight climate change. This year, he outlined a $2.5-billion plan to expand a network of EV charging and hydrogen fueling stations as part of the state's goal of getting 5 million zero-emissions cars on the road by 2030. Utilities such as Edison have hailed the rapid adoption of electric cars as a potential boon that promises to boost electricity demand.
---
Sign up for the California Politics newsletter to get exclusive analysis from our reporters.
You may occasionally receive promotional content from the Los Angeles Times.