'We don't need the FCC': A Trump advisor's proposal to dissolve America's telecom watchdog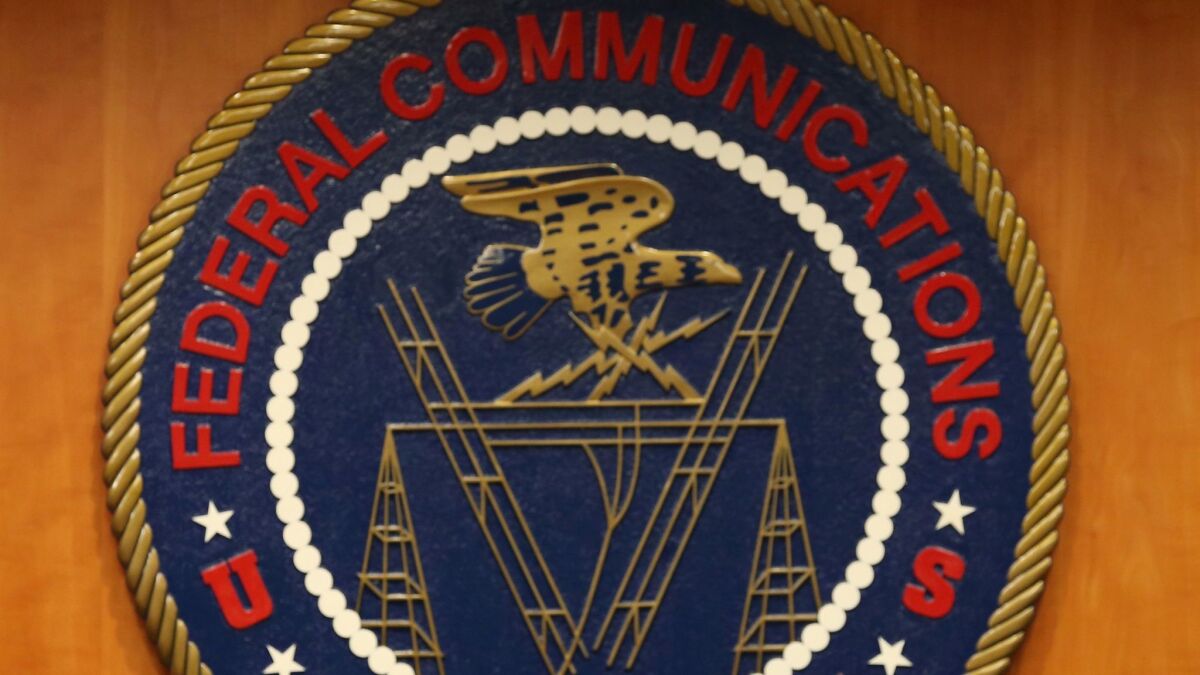 The Washington Post
A top advisor to Donald Trump on tech policy matters proposed all but abolishing the nation's telecom regulator last month, foreshadowing possible moves by the president-elect to sharply reduce the Federal Communications Commission's role as a consumer protection watchdog.
In an Oct. 21 blog post, Mark Jamison, who on Monday was named one of two members of Trump's tech policy transition team, laid out his ideal vision for the government's role in telecommunications, concluding there is little need for the agency to exist.
"Most of the original motivations for having an FCC have gone away," Jamison wrote. "Telecommunications network providers and [Internet service providers] are rarely, if ever, monopolies."
The FCC declined to comment for this story, but its current leadership has disagreed strongly with that analysis. Its Democratic chairman, Tom Wheeler, has spoken of an Internet service "duopoly" in much of the country that limits competition. And he has compared telecommunications to the rail and telegraph networks of the 19th century, calling for new rules of the road as the Internet becomes the dominant communications platform of the 21st century.
Wheeler has used his agency to go after allegedly misbehaving companies, proposing record-setting fines against companies for slowing down "unlimited" data plans and for billing customers for content and services they didn't ask for. He passed proactive regulations such as net neutrality to prohibit anticompetitive behavior. And, in an unprecedented step, Wheeler made Internet providers obey the same privacy rules that legacy phone companies must abide by when handling customer data.
Read more: Trump's victory could spell the end of the FCC's net neutrality regulations »
Critics of the FCC have accused Wheeler of political favoritism, passing rules that appear to disproportionately benefit newer Internet companies and disadvantage big incumbent industries such as cable and telecoms. With Trump in the White House, Republicans are expected to roll back many of Wheeler's policies. In an interview Tuesday, Jamison said Wheeler has allowed politics to "infiltrate the FCC a lot more than is necessary."
"I teach regulation all over the world," said Jamison, who directs the Public Utility Research Center at the University of Florida. "The biggest fight is always to keep politics out of what's supposed to be an independent agency."
Jamison and Jeffrey Eisenach, the other member of Trump's tech transition team, both have ties to the American Enterprise Institute, an elite conservative think tank in Washington. As part of the transition team, the two men are expected to meet for briefings with the FCC's current leadership. Jamison declined to comment on his role in the transition team, which began its outreach to the FCC on Monday. Eisenach, whose previous clients have included Verizon, is viewed by policy analysts as an advocate of deregulation and a proponent of large mergers in the media and telecommunications industries.
"I think both Jeff and Mark envision a significantly pared-down agency," said Hal Singer, an economist at the George Washington University's Institute for Public Policy. "In their minds, proponents of regulation must demonstrate a market failure.... This is a 180-degree turn from Wheeler's FCC, which began with a presumption that markets failed."
Jamison has argued that the FCC could be replaced by a much smaller agency charged with handing out licenses for wireless airwaves — essentially acting as a traffic cop for the spectrum over which cellphone calls, mobile data and TV signals travel.
Many of the FCC's existing functions could be farmed out, Jamison wrote in the blog post. Subsidies for phone and Internet service could be handled by state governments, while the Federal Trade Commission could handle consumer complaints and take action against abuses by companies. There are some details that were not addressed in the blog post due to time constraints, Jamison said Tuesday, such as the possible need for new state-level powers to address broadband monopolies.
In another blog post last week, Jamison acknowledged that dissolving an entire federal agency probably would need "strong leadership" to overcome bureaucratic inertia and political opposition to the plan.
With the looming prospect of a 3-2 majority in favor of Republicans at the FCC, and in light of Republicans' many objections to Wheeler's tenure, it isn't hard to imagine the GOP moving swiftly to limit the FCC's authority in 2017, tweeted Berin Szoka, president of the right-leaning think tank TechFreedom.
Republicans at the commission "will absolutely rule 706 isn't a grant of authority," Szoka said, referring to Section 706, one of the FCC powers the agency used to justify its net neutrality rules.
Fung writes for the Washington Post.
ALSO
How Trump could use the presidency to help his own business interests
Inside the Indian IRS scam that cheated U.S. taxpayers out of millions
Siblings clash over control of L.A.-based movie theater chain Reading International
---
Sign up for the California Politics newsletter to get exclusive analysis from our reporters.
You may occasionally receive promotional content from the Los Angeles Times.