Trans fats already out of most food products, companies say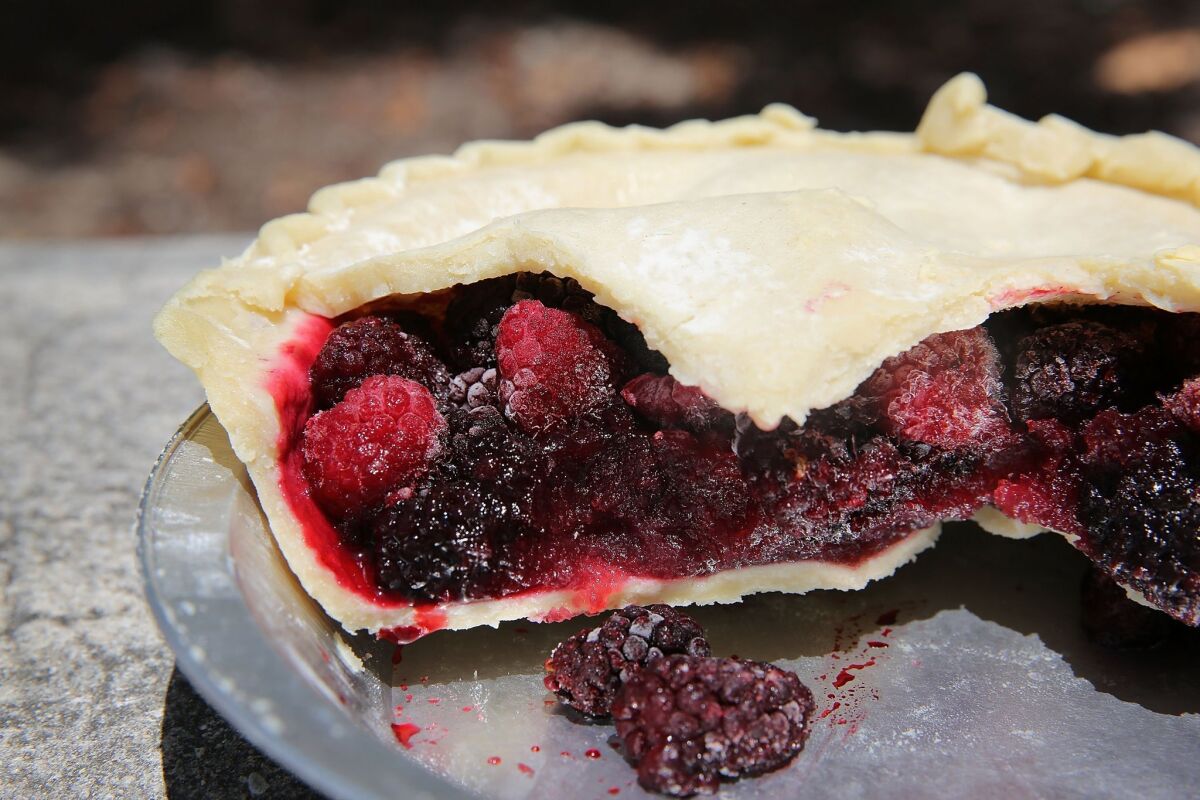 Many companies say they're already meeting Food and Drug Administration demands to get rid of artificial trans fats — three years ahead of the deadline.
The FDA on Tuesday unveiled new rules requiring companies to eliminate almost all partially hydrogenated oils from food products by June 2018.
Companies including Starbucks Corp., McDonald's Corp. and Long John Silver's have said they stopped using trans fat in their food.
The National Restaurant Assn. said many of its members, which total nearly 500,000 businesses, already voluntarily removed trans fats from their food products.
Roger Lowe, spokesman for the Grocery Manufacturer's Assn., said the food industry has taken out about 86% of artificial trans fat since 2003, with more reductions to come.
"There's growing indication that consumers want fewer of these," he said. "The industry has been responding."
The elimination of trans fats is another sign of the growing consumer trend toward healthier food and fresher fare, said Jim O'Hara, director of health promotion policy at the Center for Science in the Public Interest, a nonprofit watchdog group focusing on nutrition, health and food safety.
He said companies started to eliminate trans fat after the government started requiring it to be labeled on food sold in grocery stores back in 2006, and several cities and states, including California, passed their own laws on trans fats.
"Company after company after company began reformulating," O'Hara said. "I think the real question today is why hasn't the rest of the industry taken these steps. Clearly there are companies that have found products that taste the same, that have the same consumer appeal without trans fat."
According to the Mayo Clinic, trans fats raise LDL, or "bad," cholesterol, and lower HDL, or "good," cholesterol. The partially hydrogenated oils often are found in baked goods, fried foods, creamer and margarine.
The move is expected to reduce coronary heart disease and prevent thousands of fatal heart attacks each year, FDA Acting Commissioner Stephen Ostroff said in a statement Tuesday.
For food industry players, the FDA's decision could level the playing field, as it will require all food manufacturers to remove artificial trans fats from their products over the next three years, O'Hara said.
Yum Brands, which owns Taco Bell, Pizza Hut and KFC, said it was one of the first in the U.S. to eliminate trans fats from its cooking oil, back in 2007.
In a statement at the time, Taco Bell said it converted to using a zero-grams trans fat canola oil and a low linolenic soybean oil.
"We are on a nutrition journey to create more high-quality options, more transparency and continuous improvement of our ingredients," Jonathan Blum, chief global nutrition officer for Yum Brands, said in a statement Tuesday.
But the switch isn't necessarily a quick adjustment.
In 2011, Wal-Mart Stores Inc. said it would require suppliers to phase out artificial trans fats by this year. Currently, fewer than 6% of products in its stores contain partially hydrogenated oils, said Kevin Gardner, company spokesman.
"We've made solid progress," he said. "That takes time. It's not easy, that's for sure."
For more business news, follow @smasunaga.
Sign up for the California Politics newsletter to get exclusive analysis from our reporters.
You may occasionally receive promotional content from the Los Angeles Times.