Artist installs urinating dog to protest 'Fearless Girl' statue on Wall Street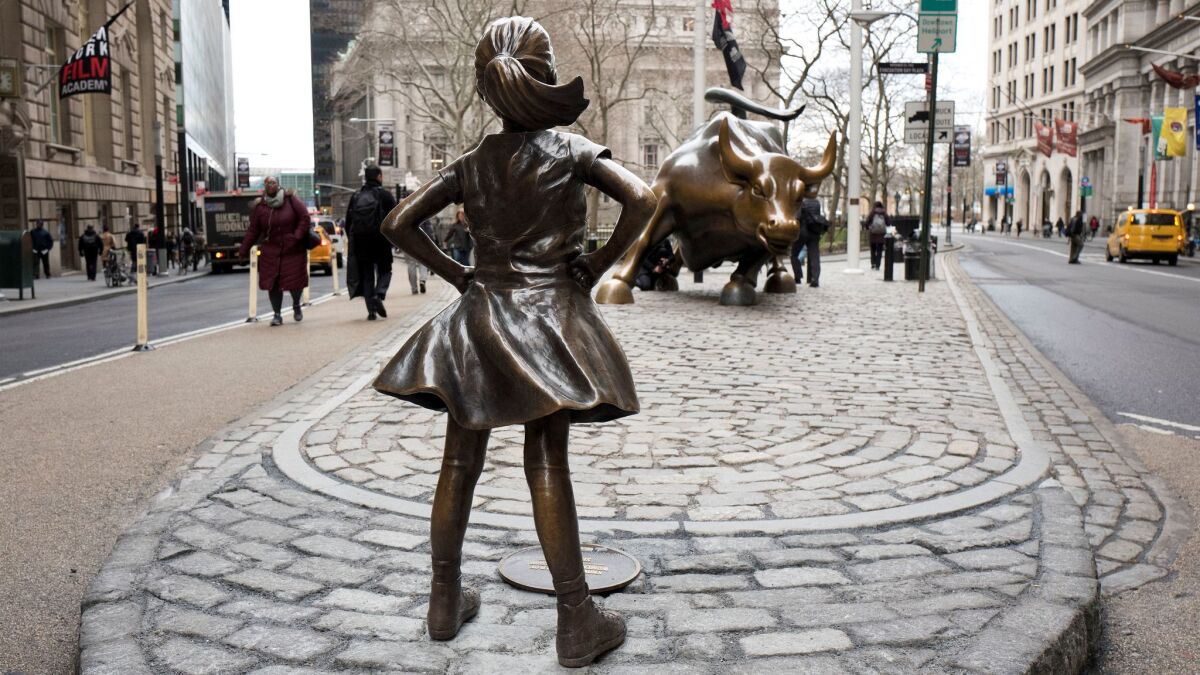 A New York City artist briefly placed a small statue of a urinating dog next to Wall Street's "Fearless Girl" sculpture as a form of counter-protest.
"Fearless Girl" was installed in March by a financial firm as a statement about the lack of women on the boards of big U.S. corporations. It faces the famous "Charging Bull" statue.
The dog's sculptor, Alex Gardega, tells The New York Post that he thinks "Fearless Girl" is a disrespectful publicity stunt and "has nothing to do with feminism."
"Fearless Girl" creator Kristen Visbal and a representative for bull creator Arturo Di Modica did not immediately respond to comment requests on Tuesday.
Di Modica has previously complained that "Fearless Girl" turns his bull's message of freedom, peace, strength, power and love into something negative.
"Fearless Girl" was supposed to be a temporary installation celebrating International Women's Day, but given its popularity city officials said it could stay through February 2018.
The statue was commissioned by Boston-based State Street Global Advisors, which said the statue was intended "to celebrate the power of women in leadership and to urge greater gender diversity on corporate boards."
Attorneys for Di Modica have sent letters requesting the girl's removal to Mayor Bill de Blasio and the CEOs of State Street and its advertising firm, McCann Worldgroup.
ALSO
Why there's a statue of a fearless girl facing Wall Street's 'Charging Bull'
'Charging Bull' sculptor accuses New York City of violating his rights
Inspired by Wall Street statue, a defiant girl figure is installed on roof of California Democratic Party
Sign up for the California Politics newsletter to get exclusive analysis from our reporters.
You may occasionally receive promotional content from the Los Angeles Times.