Ford may not be the last to terminate a U.S. auto model over Trump's tariffs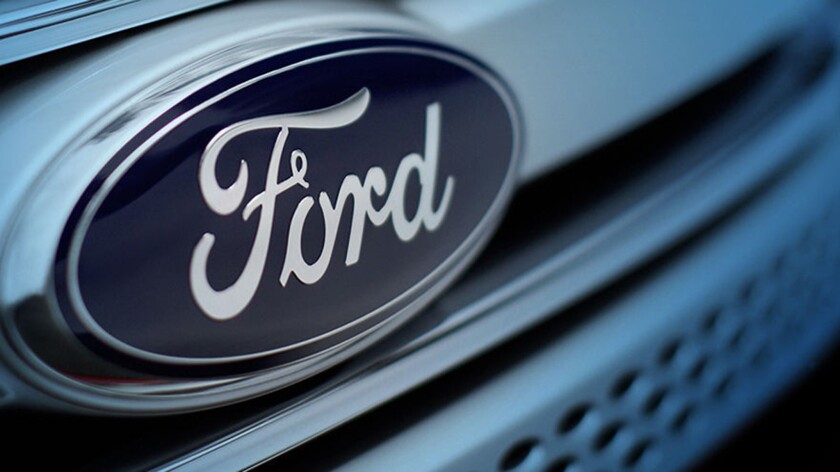 Bloomberg
Ford Motor Co. is unlikely to be the last to say forget it to a vehicle that doesn't make financial sense for the U.S. market anymore thanks to President Trump's trade wars.
The second-largest U.S. carmaker last week pulled the plug on plans to import a new small crossover from China called the Focus Active. Trump was the culprit behind the decision: His administration started imposing an additional 25% tariff on vehicles imported from the country he's portrayed as America's biggest trading foe in July.
The move will make little difference for Ford's sales or profits, as the company was expecting to sell fewer than 50,000 Focus Actives annually in the U.S. But the crossover's demise looms larger as a potential first of several autos to be aborted as a result of duties that render them unaffordable for consumers or unprofitable for manufacturers.
A major risk looming for the industry lies in the investigation that the U.S. Commerce Department started in May of whether imported cars and components pose a threat to national security. The administration is said to have been considering tariffs of as much as 25% and could do so by invoking the same Section 232 trade law used to justify steel and aluminum levies this year.
Concern that those levies would come to pass eased in July, when European Commission President Jean-Claude Juncker reached an agreement with Trump that both sides would refrain from new tariffs as long as they are negotiating a trade accord. But Trump's remarks in an Oval Office interview with Bloomberg News last week cast doubt on the longevity of that deal. After the EU's trade chief said Thursday that the bloc was willing to drop its car tariffs to zero if the U.S. does the same, Trump dismissed the offer as "not good enough."
"The Trump administration seems very intent on imposing the 232 tariffs," said Kristin Dziczek, vice president of industry, labor and economics at the Center for Automotive Research. "That would mean that a lot of models would be withdrawn from the U.S. market."
The trade danger doesn't stop there. Trump has also threatened to hit Canada with auto tariffs if the country fails to join his trade deal with Mexico to replace NAFTA. Talks with the United States' northern neighbor stalled just hours before a Friday deadline, and negotiations will resume Wednesday.
Hanging in the balance amid all of Trump's battles are the economics of some of the most popular vehicles in the U.S. Both Toyota Motor Corp. and General Motors Co. source some of their best-selling sport utility vehicle models — the RAV4 and Chevrolet Equinox — from Canadian plants. BMW and Daimler import tens of thousands of 3 Series sedans, GLC crossovers and other models from Germany every year.
While big tariffs would be hugely disruptive for those models, the ones with greater risk of getting dropped altogether from the market are marginal sellers. GM President Dan Ammann said on Aug. 3 that the only way the low-volume, China-built Buick Envision SUV will be available in the U.S. market is if it gets an exemption from the levies.
Volvo Cars piggybacked off GM's request by asking that its similar-sized XC60 SUV also be immune from Trump's China tariffs. The Swedish automaker, which is owned by Zhejiang Geely Holding Group, faces significant risk from import duties because the only vehicle it's slated to produce in North America for the time being is the S60 sedan.
Ford announced the decision that it wasn't worth investing more money in the Focus Active for the U.S. just two days after Moody's Investors Service lowered the automaker's credit rating to one step removed from junk status. Ford's stock dipped below $10 in July for the first time in almost six years, and on Friday, the shares dropped 2.3% to $9.48.
Kumar Galhotra, Ford's president of North American operations, declined to say whether the move was a reflection of doubt that cooler heads will prevail in the U.S.-China trade war.
"Given the tariffs, obviously our costs would be substantially higher," Galhotra said in a conference call with reporters. "Our resources could be better deployed."
---
Your guide to our new economic reality.
Get our free business newsletter for insights and tips for getting by.
You may occasionally receive promotional content from the Los Angeles Times.