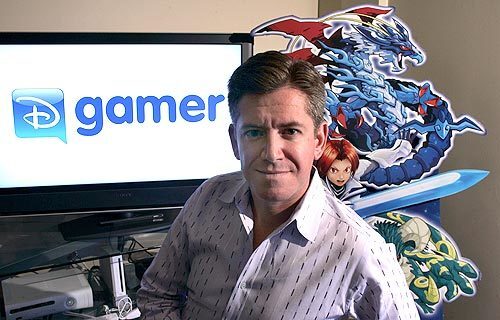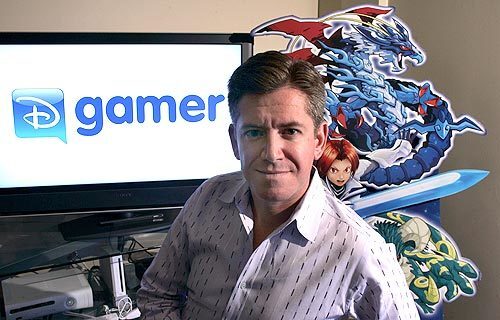 "Kids today are sophisticated gamers," says Walt Disney Executive Vice President Graham Hopper. "It's our job to provide safe content, but with the sophistication they expect."
(Alex Gallardo / LAT)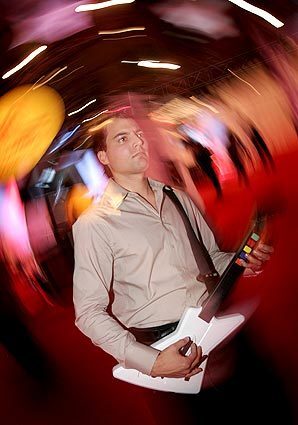 Joel Gourdin, 27, a host of G4 television, tries out Activision's "Guitar Hero III" at the E3 Media & Business Summit, the game industry's annual get-together. Dozens of companies showed off their products at this year's scaled-back event.
(Stephen Osman / LAT)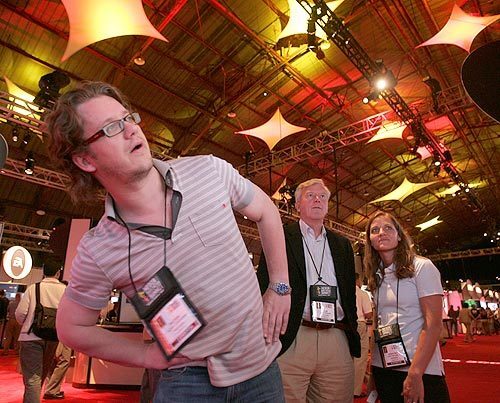 Patrik Johansson of Sweden tries the new "Wii Fit" game in which the player stands on a pressure-sensitive Wii Balance Board. Players on the board can perform a series of actions, such as leaning from side to side to block virtual soccer balls
(Stephen Osman / LAT)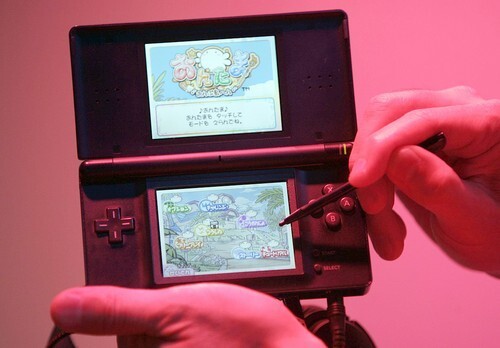 A Nintendo DS player with a new music rhythm game called "Ontamarama" was on exhibit at the E3 conference.
(Stephen Osman / LAT)
New games were debuted at the game exhibit at Barker Hanger at the Santa Monica airport.
(Stephen Osman / LAT)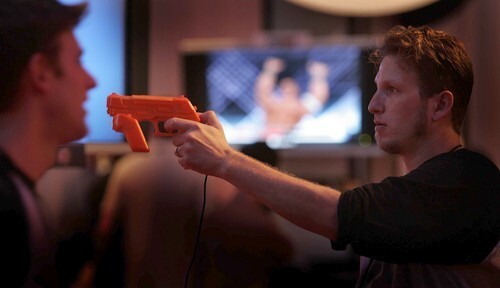 Rob Ely, 37, of San Jose, shoots at the screen while playing "Time Crisis 4" as a visitor walks by.
(Stephen Osman / LAT)