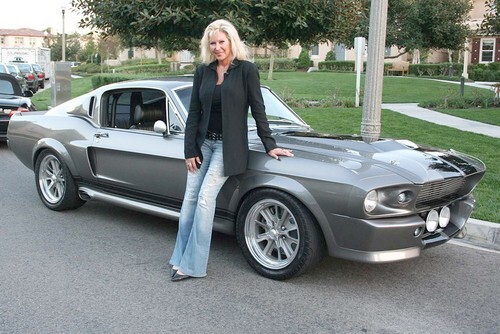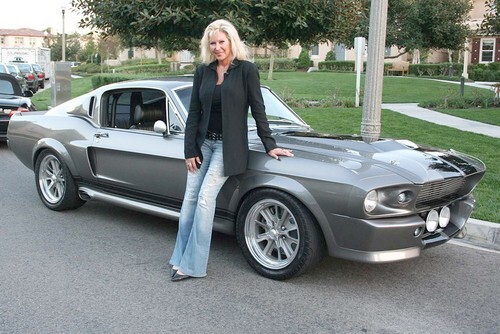 WIDOW: Denice Shakarian Halicki, wife of the original "Gone in 60 Seconds" director, is partnering with an Oklahoma company to custom build Mustangs resembling the silver-gray 1967 car that stars in the big-budget remake released in 2000.
(Halicki Films)
PRIZED VEHICLE: The 1974 "Gone in 60 Seconds" features Eleanor, pictured above in 1992. In the film, the Mustang is stolen from the parking garage of the International Tower in Long Beach.
(Los Angeles Times)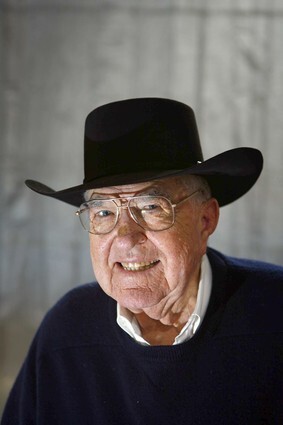 RACING LEGEND: Carroll Shelby is accused by Halicki of working with a Texas firm to make Eleanor knockoffs that violate copyrights she owns.
(Jay L. Clendenin / Los Angeles Times)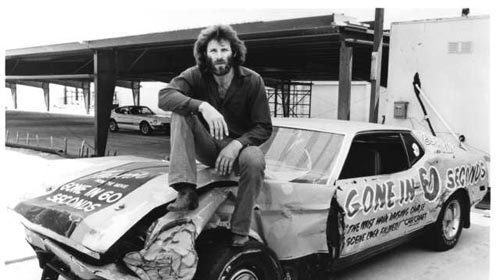 FILM DIRECTOR: H.B. Halicki starred in his indie flick, the tale of a car thief's quest to steal 48 four-wheel gems in a few days' time. He died in 1989 when a movie stunt went awry.
()