Giuliani takes on former dictator Noriega in 'Call of Duty' dispute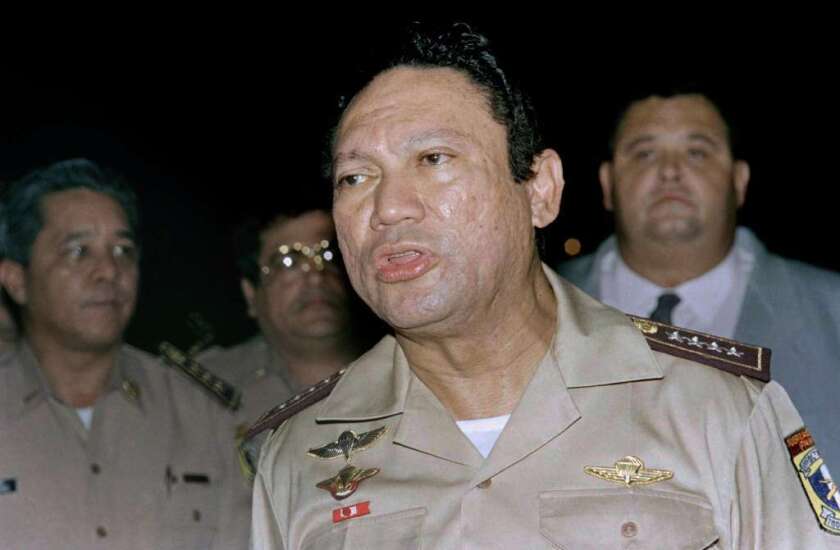 Former New York Mayor Rudy Giuliani will be in court in Los Angeles on Thursday afternoon to take on Panama's former military dictator, Manuel Noriega, in a legal fight about a video game.
Noriega sued Santa Monica video game maker Activision Blizzard Inc. in July because he didn't care for the way he was depicted in its popular game, "Call of Duty: Black Ops II."
Giuliani said he would ask a Los Angeles County Superior Court judge to dismiss the lawsuit because video games are protected free speech. The former mayor is a named partner in New York law firm Bracewell & Giuliani.
Noriega, now 80 years old and serving a prison sentence in Panama for murders of political enemies, is seeking damages from Activision Blizzard, which he claims unjustly enriched itself through the "unauthorized and unlawful" use of his image in the game. He will not appear in court.
Noriega is represented by Thomas Girardi, a well-known Los Angeles plaintiffs' lawyer whose client list includes hundreds of former National Football League players in concussion-related litigation.
Girardi did not immediately respond to a request for comment.
Noriega is the ex-general who ruled Panama from 1983 until 1989, a tenure known for corruption and violence. He was removed from power in a U.S. military invasion, transported to the United States and convicted of drug trafficking.
After serving two decades in U.S. custody, Noriega was handed over to authorities in France, where he was convicted of money laundering. In 2011, the former dictator was returned to Panama, where is serving a 20-year prison sentence for the murders of political enemies.
---
Be your money's boss! Learn how to make a budget and take control of your finances with this eight-week newsletter course.
You may occasionally receive promotional content from the Los Angeles Times.