FCC lets Alphabet try to use balloons to restore cell service to Puerto Ricans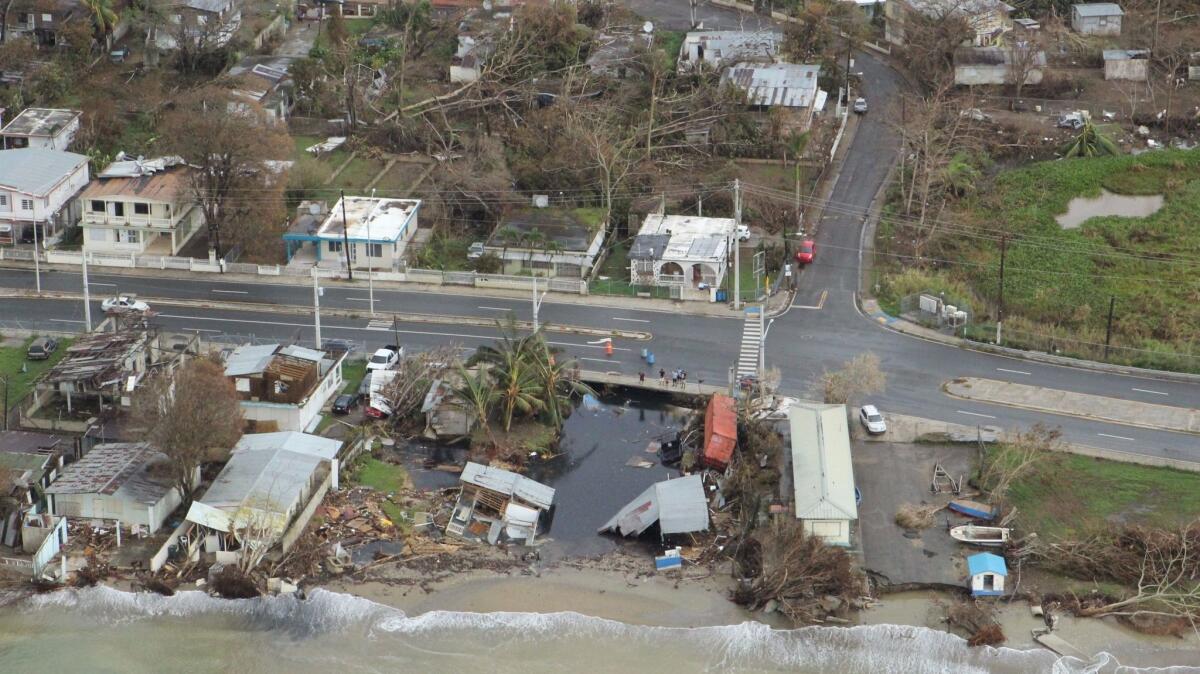 Google's parent company received approval to deploy an experimental balloon-based web service to restore cell reception to Puerto Ricans still struggling after Hurricane Maria devastated the island and left many without water or a way to reach loved ones.
The Federal Communications Commission said Saturday that it granted an "experimental license" for Alphabet Inc.'s Project Loon, which uses balloons to help provide internet service to people in hard-to-reach places.
Alphabet must secure a telecommunications partner to deploy Loon, but its technology has been used in emergencies before, including months ago during heavy flooding in Peru. In May, the head of Project Loon said that in partnership with a telecommunications company, the network of balloons was able to "provide basic internet connectivity to tens of thousands of people who would otherwise not have had connectivity."
The balloons, the company says, float in the stratosphere, and each carries solar-powered technology that functions like a cell tower, so signals can be transmitted from phones and other LTE-enabled devices even if cell towers are not available on a swath of land.
FCC Chairman Ajit Pai said "innovative approaches" are needed in Puerto Rico, because millions still lack access to necessary communications services more than two weeks after Hurricane Maria struck the island, destroying infrastructure and leaving more than 30 people dead.
"Project Loon is one such approach," he said in a statement Saturday. "It could help provide the people of Puerto Rico with access to cellular service to connect with loved ones and access life-saving information."
The FCC said Alphabet has obtained consent agreements to use the radio spectrum of existing Puerto Rico carriers and will work on starting service through its balloons.
"I urge wireless carriers to cooperate with Project Loon to maximize this effort's chances of success," Pai said.
Alphabet spokeswoman Libby Leahy said there wasn't a timeline on when Loon could be rolled out in Puerto Rico because the technology is not currently "integrated" with a telecom provider's network.
"To deliver signal to people's devices, Loon needs be integrated with a telco partner's network — the balloons can't do it alone. We've been making solid progress on this next step and would like to thank everyone who's been lending a hand," Leahy said.
Follow me @khouriandrew on Twitter
ALSO
Trump on Puerto Rico's response to hurricane aid: 'So little appreciation'
Why Elon Musk is pitching solar panels to Puerto Rico even as residents lack clean water
She was covered in insects and unable to walk: Doctors in Puerto Rico only now discovering the problems in remote towns
---
UPDATES:
7:35 p.m.: This article was updated with a comment from Alphabet spokeswoman Libby Leahy.
This article was originally published at 10 a.m.