How I Made It: Architect Gabrielle Bullock drew lines and then crossed them
Gabrielle Bullock, 56, is the Los Angeles-based head of global diversity for the international architecture and design firm Perkins+Will, an 83-year-old company with a workforce of more than 2,000 professionals. Bullock is also something of a pioneer, one of only 404 African American women who are licensed architects in the U.S. In 2017, Bullock was appointed as president-elect of the International Interior Design Assn., which has more than 15,000 members in 58 countries.
"I'm an architect, so I lead projects 50% of my time," Bullock said. "The other 50% of the time I'm the firm's director of global diversity. I lead the strategy, monitor it, lead the diversity council that we have and try to build a more inclusive culture for the firm."
Natural talent
Bullock said she discovered her natural artistic ability early on. "I always drew. I used to make my own stationery when I was 9 or 10 years old. I believe I had some talent from my mother, who was an artist. Art was my thing." It was also what earned her a coveted spot at the Fiorello H. Laguardia High School of Music & Art and Performing Arts in her hometown of New York City.
Listening well, Part One
Mentors were few and far between, but Bullock was careful to listen intently when she heard someone give important information. One was a teacher named Mrs. Kravitz. Even though Bullock preferred drawing portraits and album covers, Mrs. Kravitz said, "'You could be an architect.' I only needed to hear that once. I went home and told my mom I was going to be an architect." Bullock switched gears and began drawing buildings that she liked.
Painful inspiration
Bullock was a very observant child growing up, noting the differences when she traveled from the relative comfort of her family's home in the Riverdale section of the Bronx through other parts of the borough that were stricken by poverty and blight.
"I had friends and family who lived in public housing," Bullock said. "I saw how the black community was living, and it was an embarrassment. I wanted to change that. I thought about how I could redesign the housing environment for low-income people. If the windows were really small, I'd make great big windows. Everybody loves sunshine, right?"
More success stories from How I Made It »
I saw how the black community was living and it was an embarrassment. I wanted to change that.

— Gabrielle Bullock
Diversity driven
Bullock attended the prestigious Rhode Island School of Design, becoming only the second African American female graduate, in 1984. Not only did it help buttress her belief in more livable architecture, she got a reverse course in diversity when it became clear that the school's professors didn't know how to reach out to her. "Few seemed to know how to tailor their instructional approach to people of different cultures."
Tough business
Bullock soon found out that architecture was a punishing arena. One day, she said, you're in business; the next, the firm is going under and shutting down. Four of the architectural firms she worked for failed, including one that expected her pay to be lower than she demanded. "I wasn't playing that game. I said, 'Pay me what you owe me.'"
The perfect fit
Bullock has worked for Perkins+Will for nearly 30 years, leaving once, and then briefly, when she moved to Los Angeles to be with her husband. Even that hiatus was very short. Perkins+Will rehired her to help run its new West Coast office in Pasadena. "They have allowed me to focus on what I wanted to do. I'm not interested in flamboyant projects. For me, there has to be some higher social impact."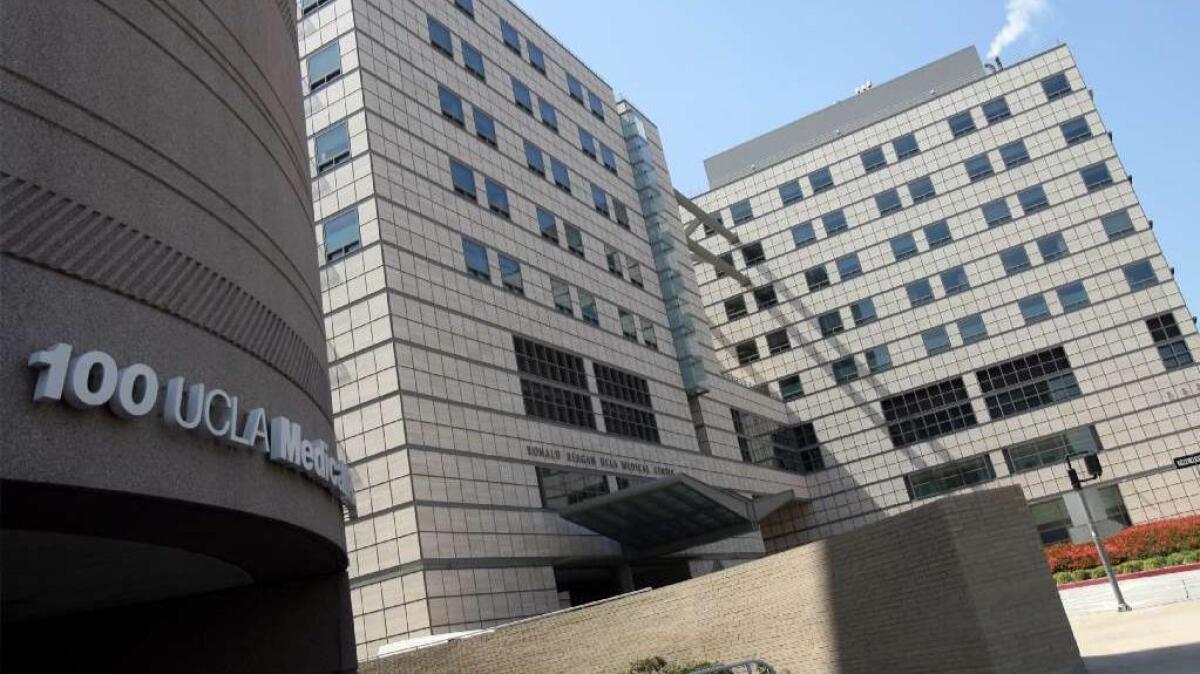 Listening well, Part Two
Bullock's biggest work, to date, has been the Ronald Reagan UCLA Medical Center in Westwood. Perkins+Will served as executive architect for the hospital, which was designed by I.M. Pei and C.C. Pei of Pei Partnership Architects. "It was the biggest thing I ever worked on, and I managed it. You really have to be a good listener. What do the doctors want? The nurses? We were designing a hospital that could impact a patient's sense of well-being. It was all about adding more light, wide corridors, easy navigation. From learning more about technique and the theory of design, I learned more about how to manipulate the environment."
Outdoor museum
Bullock's current big project is Destination Crenshaw, a 1.1-mile outdoor museum showcasing the history, art, music and technology of the neighborhood along part of the future light-rail Crenshaw/LAX Line. "The goal is to celebrate black L.A. in Crenshaw," she said. "There's no precedent for this. We're in the early, early stages of design."
Leadership style
"As a project manager, I prefer to delegate," Bullock said, "build up the team and get hands-on when it's necessary. It's very collaborative. Everybody deserves a say. Not all firms are like that, but we are."
Personal
Bullock has been married for 22 years to actor Rocky Carroll, one of the stars of the long-running CBS prime-time drama "NCIS." They have a daughter, Elissa, who will be 17 this year. In her off-hours, Bullock loves to read, listen to music and rearrange her house. "I'm an organizer," she said. "It's kind of a blessing and a curse, but it's what I like to do." She jokes that, in spite of her own professional success, her husband gets top billing on the internet. "Google me and you get Rocky Carroll," she said with a laugh.
Twitter: @RonWLATimes