Holiday sales expected to rise this season, retailers group says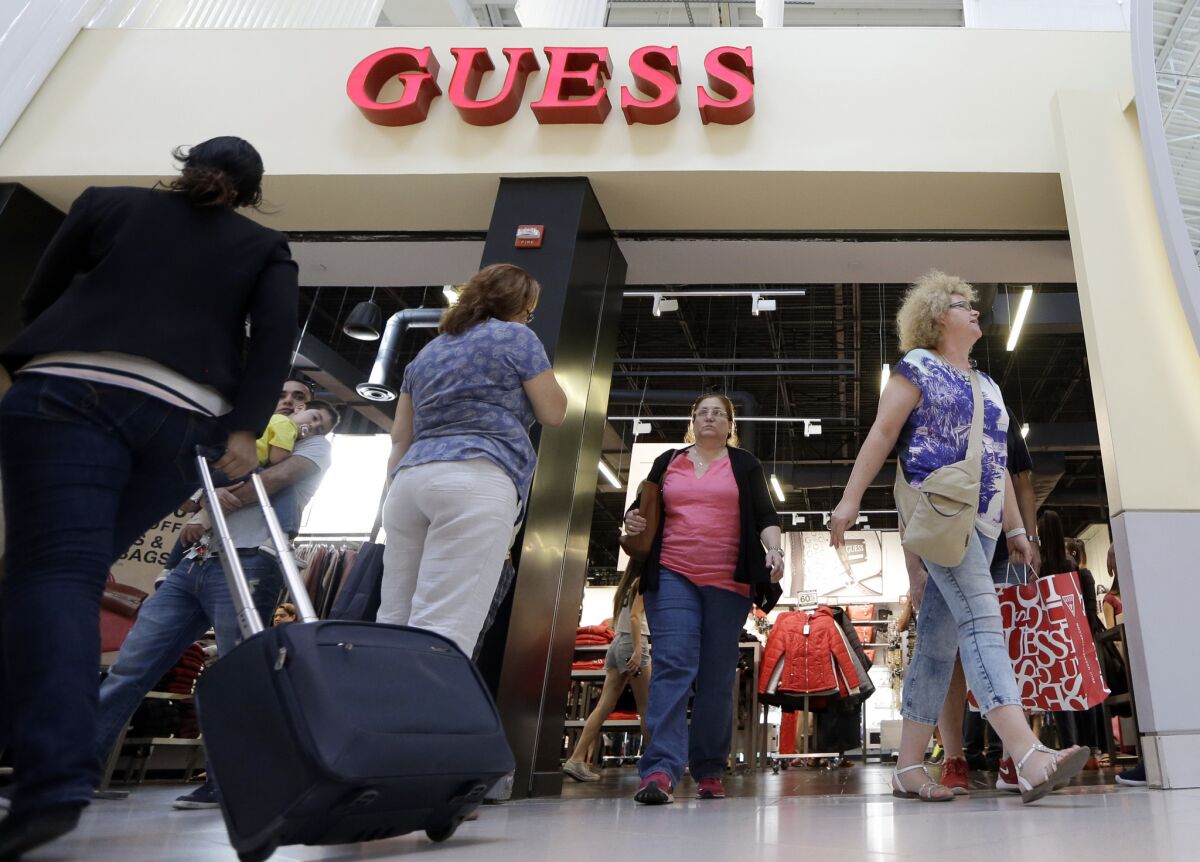 Americans are expected to spend at a faster clip than last year for the critical holiday season, helped by an economy that should only continue to pick up, according to the nation's largest retail industry trade group.
The National Retail Federation, based in Washington, D.C., is forecasting holiday sales for the November and December period to rise 3.6% to $655.8 billion, much better than the 3% growth seen in the year-ago period.
The figure also is much higher than the 10-year average of 2.5% and above the 3.4% growth seen since the recovery began in 2009. The dollar figure excludes sales from autos, gas and restaurants but includes online spending and other nonstore sales. The group estimates that nonstore sales should rise 7% to 10% to as much as $117 billion.
The retail trade group's president and chief executive, Matthew Shay, noted that this year has had some rocky moments, such as an unseasonably warm fall, but he said all the fundamentals for a strong holiday season were in place.
"Our forecast reflects the very realistic steady momentum of the economy and industry expectations," he said. "We remain optimistic that the pace of economic activity will pick up in the near term."
The figure is a measure for retailers who depend on the last two months of the year. Holiday sales account for nearly 20% of annual retail industry sales. It also offers a snapshot of the mind-set of shoppers.
The National Retail Federation warned that geopolitical uncertainty, the presidential election and unseasonably warm weather could hurt shopping patterns. Last year, for example, major stores like Macy's had to aggressively discount coats and boots after mild weather lingered into December. That hurt holiday sales. In fact, the National Retail Federation's original forecast was for a 3.7% increase.
Still, as Jack Kleinhenz, the group's economist noted, "The economic spending power of the consumer is resilient and it should never be underestimated."
MORE FROM BUSINESS
Stocks drift mostly lower after early gain
Pound drops to lowest level since 1985 — and U.K. stocks soar
IMF lowers U.S. economic forecast, warns of risks of anti-trade policies
Sign up for the California Politics newsletter to get exclusive analysis from our reporters.
You may occasionally receive promotional content from the Los Angeles Times.