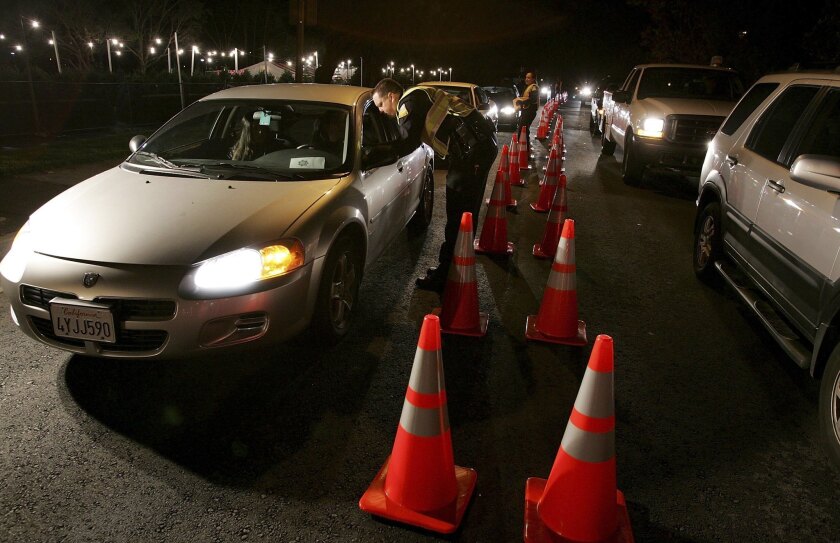 The National Safety Council is predicting that nearly 700 Americans may lose their lives over the next two weekends in driving related crashes, an increase over previous years.
The holiday projection reflects data on traffic fatalities so far this year. The council says there were 33,470 motor vehicle fatalities in the first 10 months of 2016, up 7% from the same period last year and 15% from 2014.
A big reason for the rise is that more Americans are on the road. When the economy is doing well, more people are commuting to work or can afford to travel, according to Ken Kolosh, manager of statistics at the council.
From 2006 to 2010, motor vehicle deaths fell by 22% as the number of miles traveled by U.S. motorists dropped, he said. By 2014, as the economy started to improve, fatalities were increasing.
"This is the downside of financial improvement," Kolosh said.
The American Automobile Assn. estimates that more than 103 million Americans will be traveling this holiday season, a record.
That, along with increased alcohol consumption during the holiday season and drivers and pedestrians who are increasingly distracted, helps explain the upward trend in motor vehicle deaths, Kolosh said.
The National Safety Council estimates that 314 people may lose their lives on the roadways this Christmas weekend, a 15% increase from last year, according to Kolosh. Another 364 deaths are projected during the three-day New Year's weekend. That compares with 348 deaths in 2012, the last time there was a three-day New Year's weekend.
The council also estimates that more than 79,000 people may be seriously injured during that two-week holiday period.
Follow me on Twitter @melissaetehad
---