Will electric buses juice California's economy? Start-up Proterra hopes so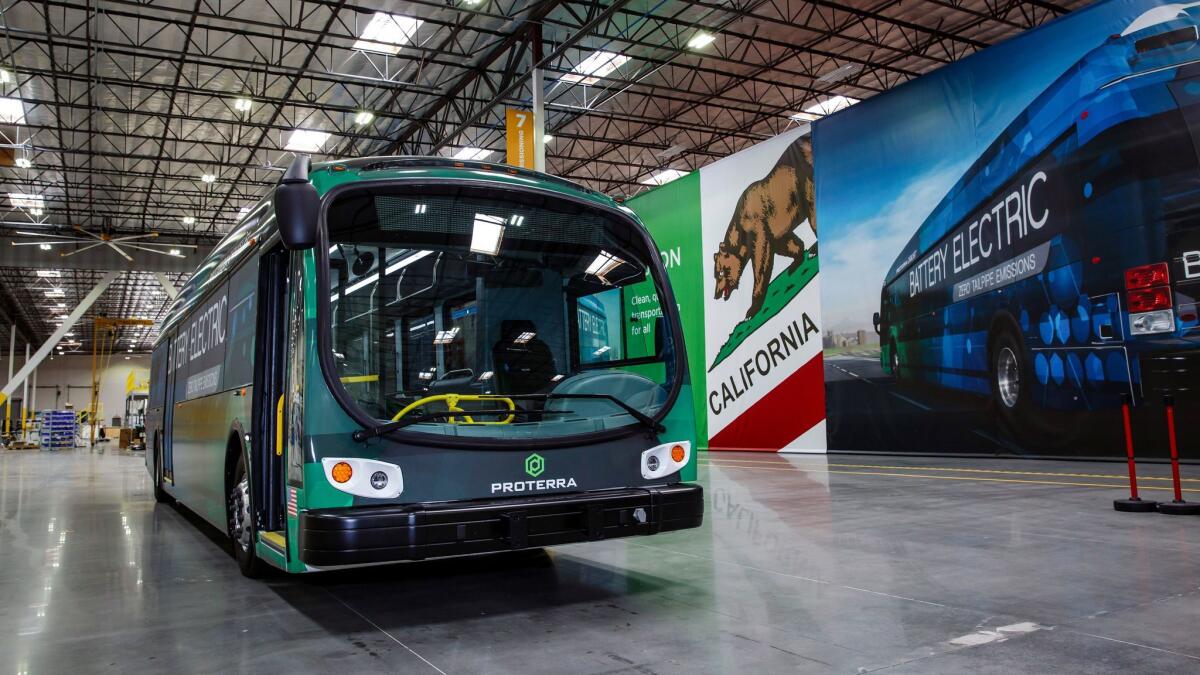 Tesla's Elon Musk transformed electric cars into objects of desire. Can Proterra do the same for the electric city bus?
Nope. It's not even trying.
"Not sexy, for sure," Josh Ensign, the electric bus start-up's chief operating officer, said with a laugh.
But looks aren't everything. The market for battery-powered electric buses seems ready to rocket. Orders in the U.S. are gaining traction.
On Wednesday, Proterra said it had raised $55 million in investment capital atop $290 million raised earlier. The new money comes from Al Gore's investment fund and BMW's venture capital arm. GM Ventures and Kleiner Perkins Caufield & Byers had already chipped in.
Proterra Chief Executive Ryan Popple said an initial public stock offering might happen this year or next.
The Silicon Valley company is increasing its presence in California, with a new factory in the City of Industry, southeast of Los Angeles, to supplement an existing plant in Greeneville, S.C.
"There's a level of interest in this field that there wasn't five years ago," said Popple, a former finance director at Tesla. (Ensign left Tesla last year as head of manufacturing.)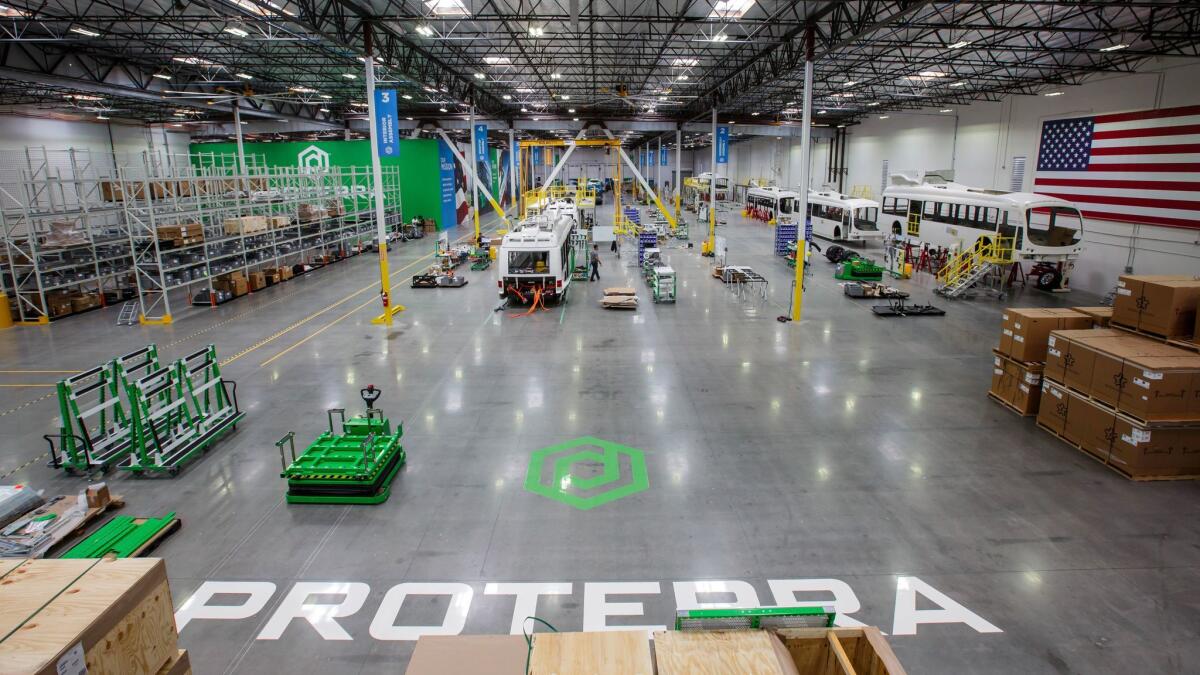 Climbing aboard the green economy
About 56,000 public transit system buses are operating in the U.S. Most burn diesel or gasoline fuel and spew nasty fumes from internal combustion engines into the atmosphere.
Urban transit districts are swapping those out for more environment-friendly diesel-electric hybrids and buses that run on compressed natural gas.
But only pure-electric buses emit no pollution from the tailpipe, and themselves contribute no greenhouse gases.
Battery costs have declined over the last few years. Electric bus makers claim they will cut the operating costs for public transit agencies, and agencies that have tested them agree.
"No doubt, electric buses are the future of bus transportation," said Jerome Lutin, a consultant who spent 20 years as an executive with NJ Transit in New Jersey.
California is set to emerge as a center for electric bus engineering, design and manufacturing. And Proterra isn't the only game in town.
A U.S. offshoot of Chinese battery and vehicle maker BYD (it stands for Build Your Dreams) manufactures electric buses in Lancaster. The company and its 600 employees also make trucks, battery packs, LED lighting systems and battery storage systems, and the operation is expanding.
Complete Coach Works retrofits buses with electric powertrains in Riverside. Ebus makes fast charging stations for electric buses in Downey.
Traditional bus makers Gillig, based in Livermore, Calif., and New Flyer in Canada's Manitoba province, offer electric models.
Electrics represent a tiny fraction of total bus sales. Fewer than 1% of transit system buses across the U.S. are pure battery powered.
Price is a big reason. The numbers vary with models and options, but a 40-foot diesel bus costs roughly $525,000, while the same size of pure electric goes for nearly $775,000. Natural gas and hybrid buses are somewhere in between.
But consider lifetime costs, not just the upfront cost, electric bus enthusiasts say. Electricity is cheaper than diesel fuel or gasoline, in most places, most of the time. An electric vehicle's simpler powertrain means lower maintenance and repair costs.
New York City would save 12.5% over 12 years in purchase and operating costs if it bought an electric bus instead of a diesel, a 2016 study from Columbia University concluded – with bigger savings if the vehicle lasted longer, as most buses do.
Foothill Transit, which covers 22 cities from downtown L.A. to the east, tried out Proterra buses in 2010 and stuck with them. The agency operates 17 electric buses, all from Proterra, in its 382-bus fleet. It has ordered 13 more, and that's only the start. The top of Foothill's website trumpets: "We're going all electric by 2030!"
"The technology is very robust," said Doran Barnes, Foothill's executive director. "We've had very few problems."
Until recently, limited range was a high hurdle for electric buses. But that issue is fading as battery technology improves.
Proterra recently began selling its latest model, the Catalyst E2, with a 350-mile range. That's enough to run a full day on most routes, Barnes said. BYD's longest range is 275 miles, but the company said it will have a 350-mile model within a year.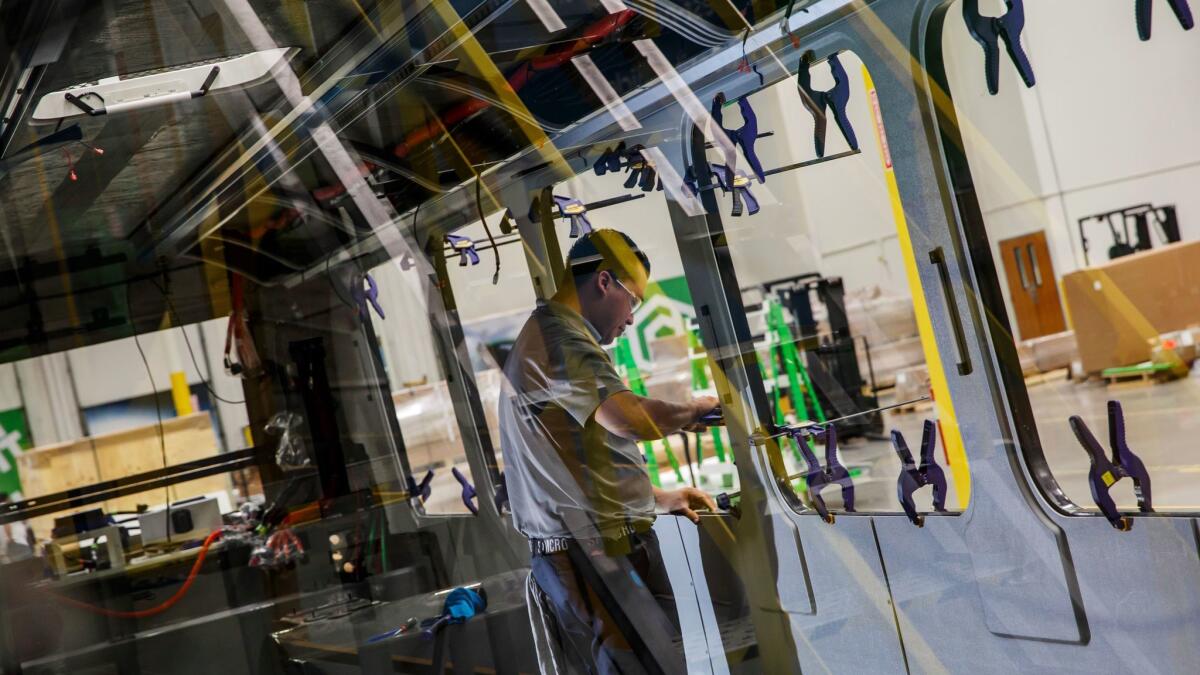 Electric buses delivered and on order, at about $775,000 each
Proterra
Delivered: 109
On order: 291
BYD
Delivered: 112
On order: 338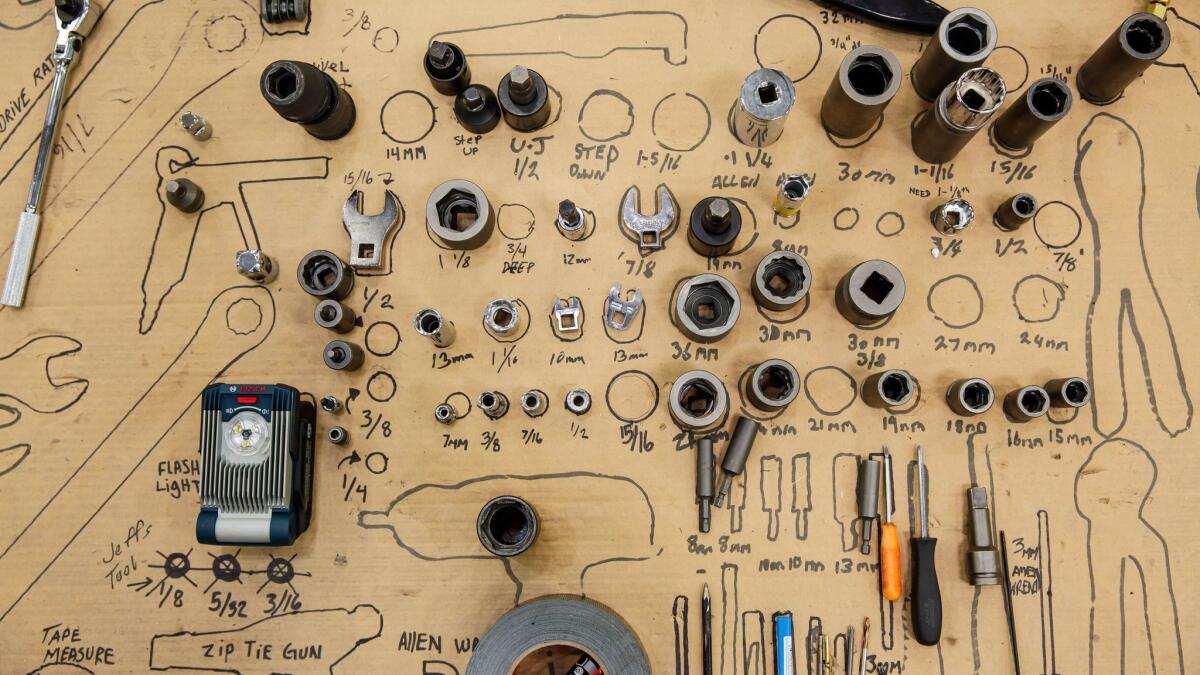 Driving down costs
Whatever agencies might save in fleet operations, Proterra knows it needs to deal with sticker shock for the technology to be tenable in the long term. "Our goal is to get down to the same selling price as diesel," Ensign said.
The battery is the biggest cost. The same is true in electric cars. Costs are coming down but not fast enough yet to compete, head to head, with combustion engines.
Proterra and BYD America are duking it out over batteries as well as buses. Proterra assembles its own battery packs. BYD started out as a battery company in China and boasts its own battery cell technology. Both are hard at work trying to boost battery performance while lowering costs.
Bus making remains an old fashioned business, relying more on human handiwork than robot automation. More efficient manufacturing could bring prices down.
Proterra has been building buses in its Greeneville, S.C., factory since 2011. The new City of Industry plant gives the company a chance to refine the building process.
The plant manager is Paul Mottram, 49, a native of Liverpool, England, whose accent is pure Ringo. An aerospace industry veteran, Mottram began his career with Toyota in the United Kingdom, where he was steeped in that company's famed "lean" manufacturing system, which relies on bottom-up employee participation for continuous improvement.
He joined Proterra, he said, thrilled at the idea of a manufacturing operation built from scratch.
"We're creating the culture today that we want to have in the future," he said. "You don't get many chances in your lifetime to be in a start-up company with this kind of greenfield opportunity."
About 40 employees are at work inside the massive, windowless City of Industry warehouse, which is like every other building in eyesight. Except for some drilling, it's more quiet than you'd expect. No cacaphonous clanging from metal stamping machines here. White carbon-fiberglass shells have been shipped in from a company that makes fiberglass bodies for the Chevy Corvette. Workers attach batteries, motors, suspension systems, window glass and passenger seats.
"Our first bus took a year to build," said Brett Jorgensen, drill in hand. "Now we're aiming at a bus a day, and we're getting close to that."
Jorgensen, 39, moved to L.A. from the South Carolina plant. He nodded with a wide smile when asked if he's happy about that. Most workers are local.
Mottram said the L.A. area is rich in manufacturing talent, and "we're only looking for rock stars and A-players." At least as important as technical skill, he said, is "personal charm," a taste for constant improvement, and eagerness to work on a team. The plant will hire at least 20 more workers this year, with more to come if the company continues to grow.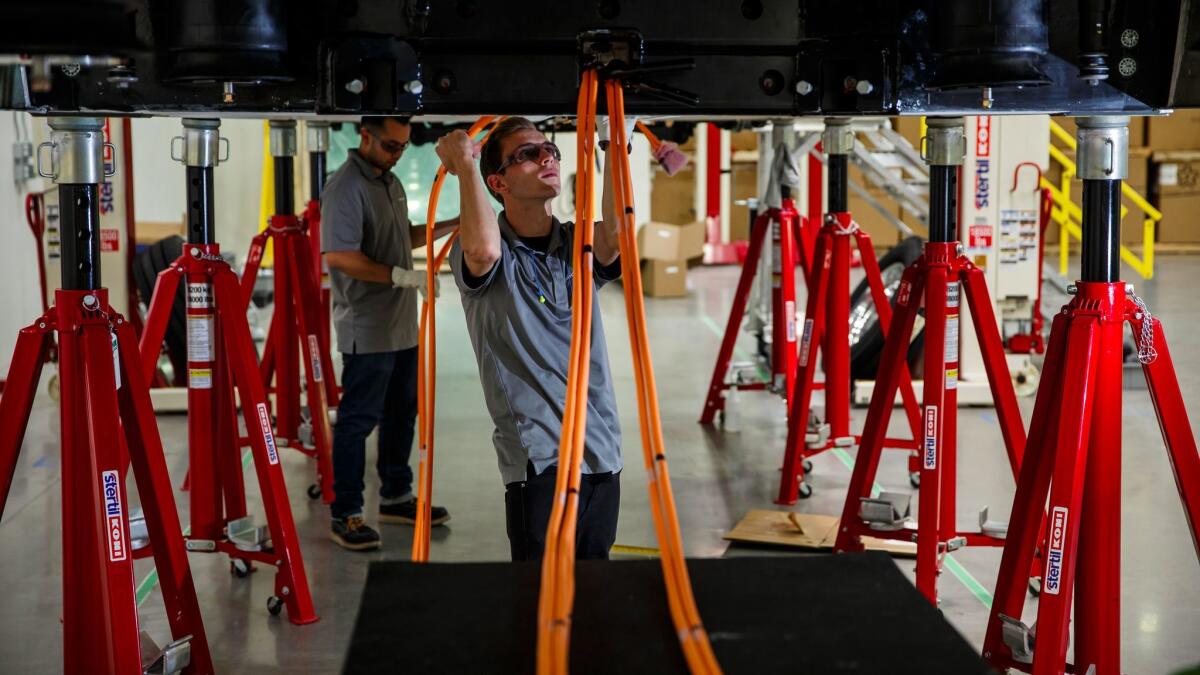 How much it can grow, and how fast, is a big question for Proterra employees, and for its venture capital investors.
Politics plays a big part in bus industry funding. Government, through taxes, pays the bulk of transit system costs, including new bus purchases.
Federal and state demonstration grants have kick-started the electric bus industry. Proterra's City of Industry plant won a $3-million grant from the California Energy Commission. While California officials double down on cutting greenhouse gas emissions, continued support from the Trump administration and the Republican Congress is questionable, at best.
Diesel engines on mass-transit buses have few fans, but not all transit agencies are ready to give up on natural gas. The Metropolitan Transportation Authority plans to order 1,000 new buses soon: 200 electric, 800 natural gas. L.A. Mayor Eric Garcetti sent Metro a letter in May, pushing it to go 100% electric by 2030.
Whether it's 200 or 1,000 electric buses, Proterra and BYD are fighting hard for those orders. Beyond their products, Proterra is pushing its American roots and BYD, its unionized workforce.
BYD's senior vice president, Macy Neshati, also takes a dig at Proterra's start-up status: "Proterra makes a lot of noise right now, but it would be unprecedented for a start-up company like that to survive in this market."
If it thrives, Proterra will need to expand to other markets at some point to reach levels of growth that venture capitalists demand. Each year, transit agencies purchase about 5,000 buses, with order growth expected at a decent but unspectacular 8% rate, according to research and consulting firm Frost & Sullivan.
Proterra envisions itself moving into school buses, motor coaches, garbage trucks, delivery vans, even railroad yard switching engines.
First though, it has got to prove it can bring some sizzle to the unsexy transit bus.