$120-billion valuation for Uber is floated as it and Lyft race toward IPOs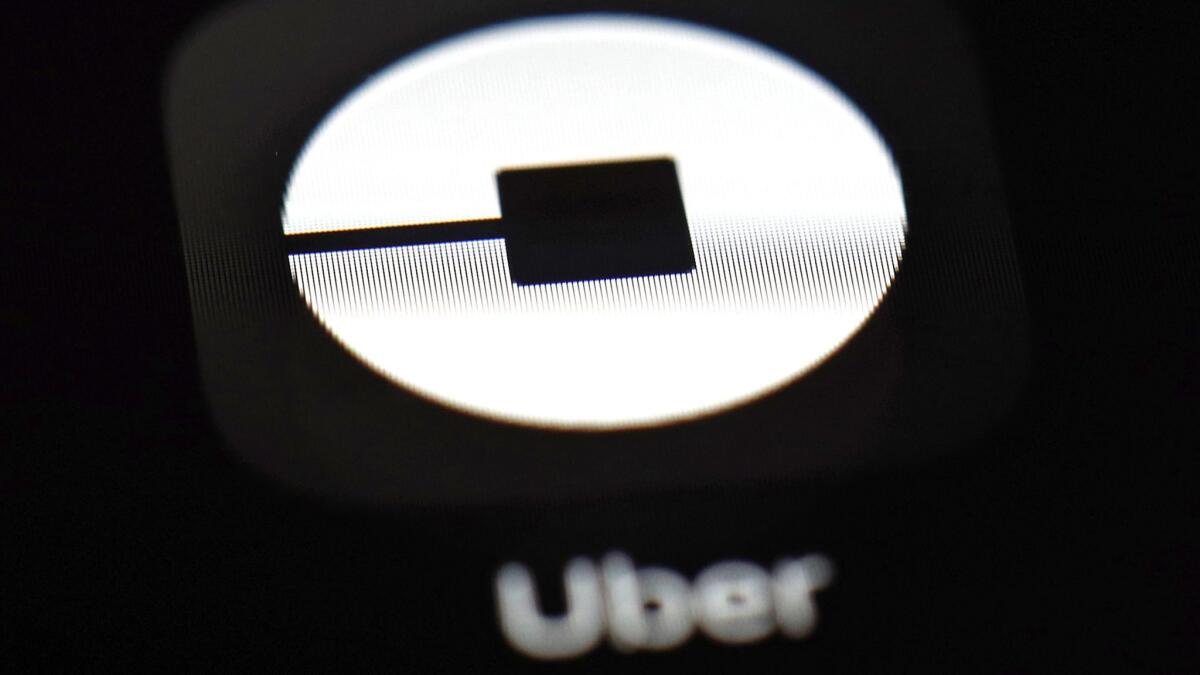 Bloomberg
Uber Technologies Inc. and Lyft Inc. are solidifying plans for initial public offerings next year, when a wide pool of investors will decide what the money-losing ride-hailing businesses are actually worth.
Wall Street's top banks, vying for a coveted underwriting spot on Uber's IPO, suggest the San Francisco company could produce one of the most valuable offerings ever. In their pitches to Uber, Morgan Stanley and Goldman Sachs Group Inc. said the business could be valued at about $120 billion in an IPO, said people familiar with the matter, who asked not to be identified because the discussions were supposed to be private.
Meanwhile, Lyft has selected JPMorgan Chase & Co., along with Credit Suisse Group and Jefferies Financial Group Inc., to lead an offering in the first half of next year, according to people familiar with the matter. The banks proposed a valuation range of $18 billion to $30 billion, with a target of $25 billion, one of the people said. That valuation for the second-largest U.S. ride-hailing company would be based in part on a comparison to GrubHub Inc.'s food-delivery business.
Uber Chief Executive Dara Khosrowshahi has said publicly that the company is targeting an offering in the second half of 2019. But he's now considering moving up that date, said some of the people familiar with the matter. Khosrowshahi recently said privately that he wants the company to go public in the first half of the year, one of the people said.
That timing could create conflicts for Lyft's plan for a listing in March or April. Alibaba Group Holding Ltd. and JD.com Inc., two fierce Chinese e-commerce rivals, went public within months of each other, and that could happen again with Uber and Lyft. It could result in a game of chicken, where the first company to list shares defines expectations for the next.
Representatives for Uber, Lyft, JPMorgan, Credit Suisse, Jefferies, Morgan Stanley and Goldman Sachs declined to comment. The Wall Street Journal reported details around the IPO processes earlier Tuesday.
IPO hurdles
Uber still has hurdles it needs to cross before it can go public. The company's chief financial officer, Nelson Chai, joined only two months ago and needs to fill vacancies in his department. The business has lost more than $11 billion since its founding, and it shows no signs of letting up.
Uber is pursuing a bond offering led by Morgan Stanley, and prospective investors were informed that the company doesn't expect to turn a profit for at least three years, a person familiar with the matter said. It anticipates revenue of $10 billion to $11 billion this year, compared with less than $8 billion last year, the person said.
Lyft generated $563 million in revenue in the third quarter, up from $300 million in the year-earlier period, one of the people said. Losses increased to $254 million in the quarter, up from $195 million, the person said. Research and development, as well as hiring expenses, have been contributing to the growing losses.
Investors have said privately that Lyft should be valued based on gross profit. The company generated $256 million in gross profit in the third quarter, up from $114 million in the same period last year. In June, Lyft said it was valued at $15.1 billion in a private funding round.
Bank pitches
The largest IPO to date has been Alibaba's $25-billion offering in 2014. SoftBank Group Corp.'s expected listing of its Japanese mobile unit is likely to be bigger. SoftBank has picked advisors to help sell an approximately one-third stake that could value the wireless business at more than $80 billion, people familiar with the matter said last week.
If Uber's valuation is anywhere close to $120 billion, it will be a gigantic offering. Public investors ultimately will decide what Uber is worth. The bankers' speculative valuation is a 122% increase over the blended price that SoftBank paid to invest in January and 58% over the price at which Toyota Motor Corp. bought shares in August.
Banks create IPO valuation scenarios before a company requests pitches in an attempt to win business when the company is ready to proceed with a listing. A company the size of Uber will receive estimates from multiple firms, especially as it has indicated that it's getting close to going public.
For the biggest private technology companies, valuation expectations can change drastically in the months leading up to a listing.
Snap Inc.'s valuation was seen as being as high as $40 billion five months before its IPO last year, a person familiar with the matter said at the time. The video-messaging company's IPO ended up valuing it at about $20 billion.
In June, Chinese smartphone maker Xiaomi Corp. went public in Hong Kong at a $54-billion valuation. Just months prior, it had targeted $100 billion.
Newcomer and Barinka write for Bloomberg.
---
UPDATES:
1:35 p.m.: This article was updated throughout with additional details, including news about Lyft.
This article was originally published at 7:20 a.m.