VW dumps self-driving start-up Aurora and turns to Ford's Argo AI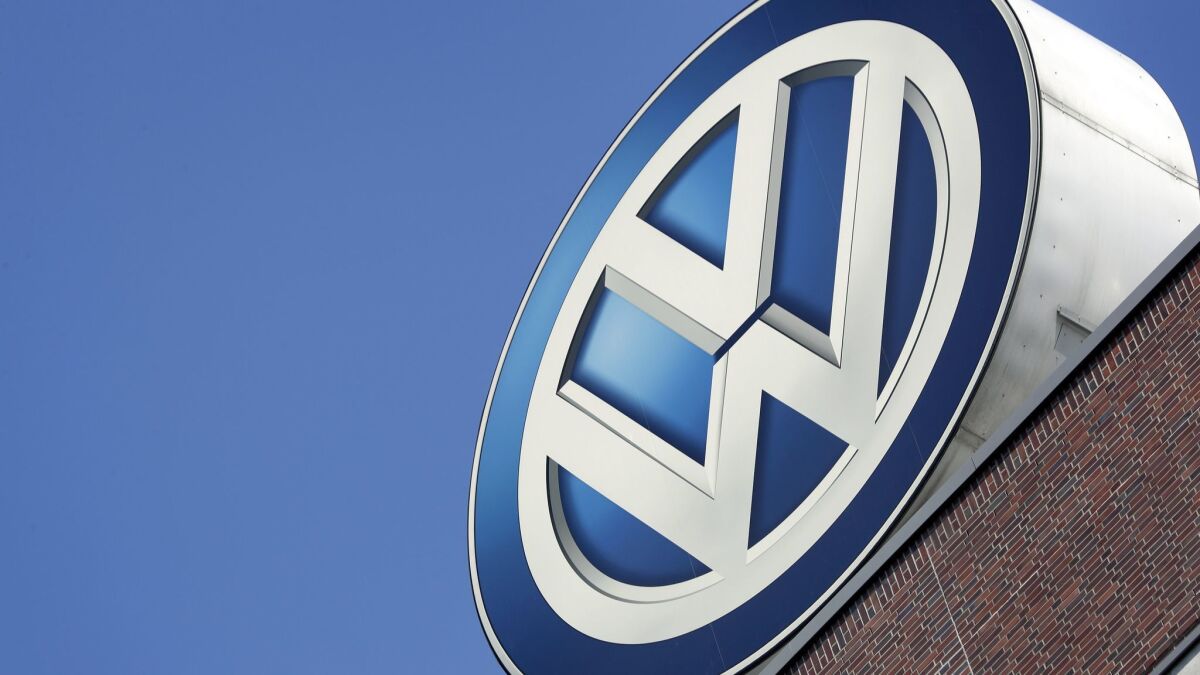 Financial Times
Volkswagen has ended its relationship with Aurora Innovation Inc., the Silicon Valley self-driving start-up backed by Amazon.com Inc. — paving the way for the world's largest carmaker to partner with Ford and its self-driving unit Argo AI.
A VW spokesperson declined to offer details but confirmed that "the activities under our parameters have been concluded in regard to Aurora" and that talks with Ford "are progressing very well."
Aurora was founded less than three years ago by Chris Urmson, who was previously the technical lead of Waymo — the Alphabet Inc. self-driving car venture that used to be part of Google. When Aurora and VW entered a partnership in early 2018, Urmson said the "deep collaboration" would "bring self-driving vehicles to market at scale."
Three people familiar with the partnership, however, say that after a trial run lasting many months, VW declined to renew the contract. Some projects ended in February or March; a final project concluded this month.
Aurora, which could not be reached for immediate comment, this week announced a partnership with Fiat Chrysler to integrate its driving software into the automaker's vehicles. It did not disclose financial details of the arrangement or say when they expect to roll out autonomous cars. Aurora said its "driver" had been integrated into six vehicles, including sedans, sport utility vehicles, a commercial vehicle and a truck.
Johann Jungwirth, the Volkswagen executive overseeing the Aurora partnership, has left the company as of June 1.
Multiple people said Jungwirth's position had been tenuous since Matthias Mueller was ousted as chief executive in April 2018. JJ, as he is known, oversaw "moonshot" projects such as Cedric, a concept autonomous van showcased at the world's auto shows. He was Mueller's choice to run autonomous projects and worked directly for VW Group rather than one of its 12 brands. CEO Herbert Diess was never fond of the structure, and in January he poached Alexander Hitzinger, a former executive at Porsche then at Apple's "Titan" car project. Hitzinger now runs VW's autonomy projects, including its "transportation as a service" work within the Volkswagen commercial vehicles unit.
With the Aurora partnership over, Volkswagen is eyeing a deal to combine its autonomous efforts — which include the Audi-owned Munich company AID — with Ford and its Argo AI unit. One person said a deal could be reached by summer. VW has previously said it hopes Ford will build electric vehicles on its electric car architecture.
People familiar with the matter say a Ford partnership makes more sense, as both automakers want to reduce costs but maintain control over both the hardware and software, just as General Motors has with Cruise. Geographically, the setup would make sense, as Ford is a leader in the United States while VW is a leader in Europe and China.
One person said the break with Aurora was not contentious, describing it in terms of how a person might date many people but then become engaged to only one. Another person, however, said Volkswagen was underwhelmed by Aurora's technology. This person said that when Aurora first came on the scene, it hyped a big game of having highly autonomous cars on the roads in the early to mid-2020s, but on the joint project it became clear that timeline would not be feasible.
"The worry [at Volkswagen] was that some companies are doing the impossible," this person said. "The reality was ... nobody is doing the impossible and Aurora wasn't particularly special."
Aurora's most recent funding round of $530 million in February, led by Sequoia Capital and involving Amazon, valued the company at more than $2.5 billion.
© The Financial Times Limited 2019. All Rights Reserved. FT and Financial Times are trademarks of the Financial Times Ltd. Not to be redistributed, copied or modified in any way.