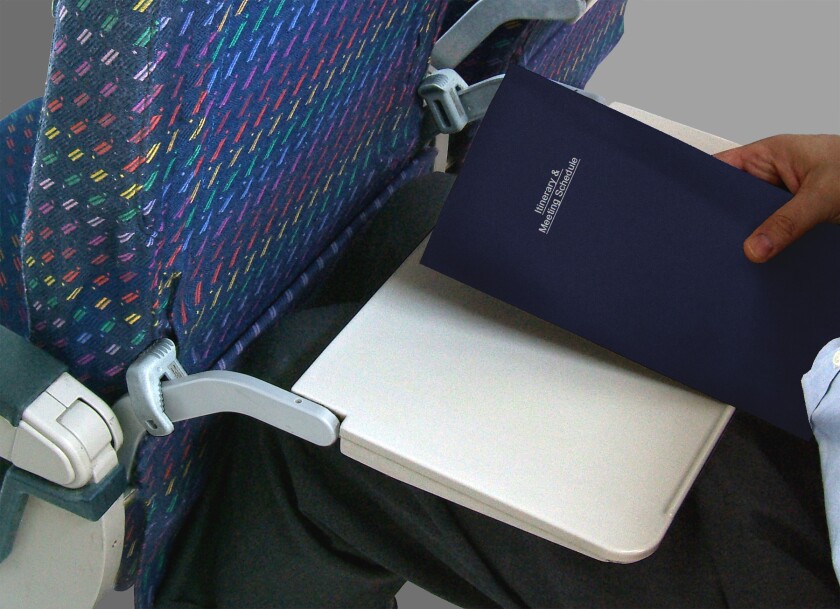 A device that prevents an airline seat from reclining sparked an in-flight squabble that forced a United Airlines flight from Newark, N.J., to Denver to divert to Chicago.
The tiff broke out Aug. 24 between a passenger who couldn't recline her seat and the flier behind her, who had locked her seat in the upright position, using a device called the Knee Defender.
The inventor of the Knee Defender, Ira Goldman, said the quarrel was the first he has heard of since he created the device 11 years ago to protect his knees in cramped seats. He is 6-feet, 3-inches tall.
United and most major carriers prohibit using the device on flights. Still, the publicity that followed the United dispute generated so much traffic to Goldman's website that it temporarily froze last week.
"It was like a nightclub that people couldn't get into," he said. Sales of his $21.95 device have jumped, Goldman said, declining to provide numbers. The company is based in Washington.
He blames airlines for creating the demand for his invention by continuing to reduce leg room.
"When the airlines solve the problem, I'll go out of business," he said.
To read more about travel, tourism and the airline industry, follow me on Twitter at @hugomartin.
---