Jobless claims fall again: 'No sign of softening'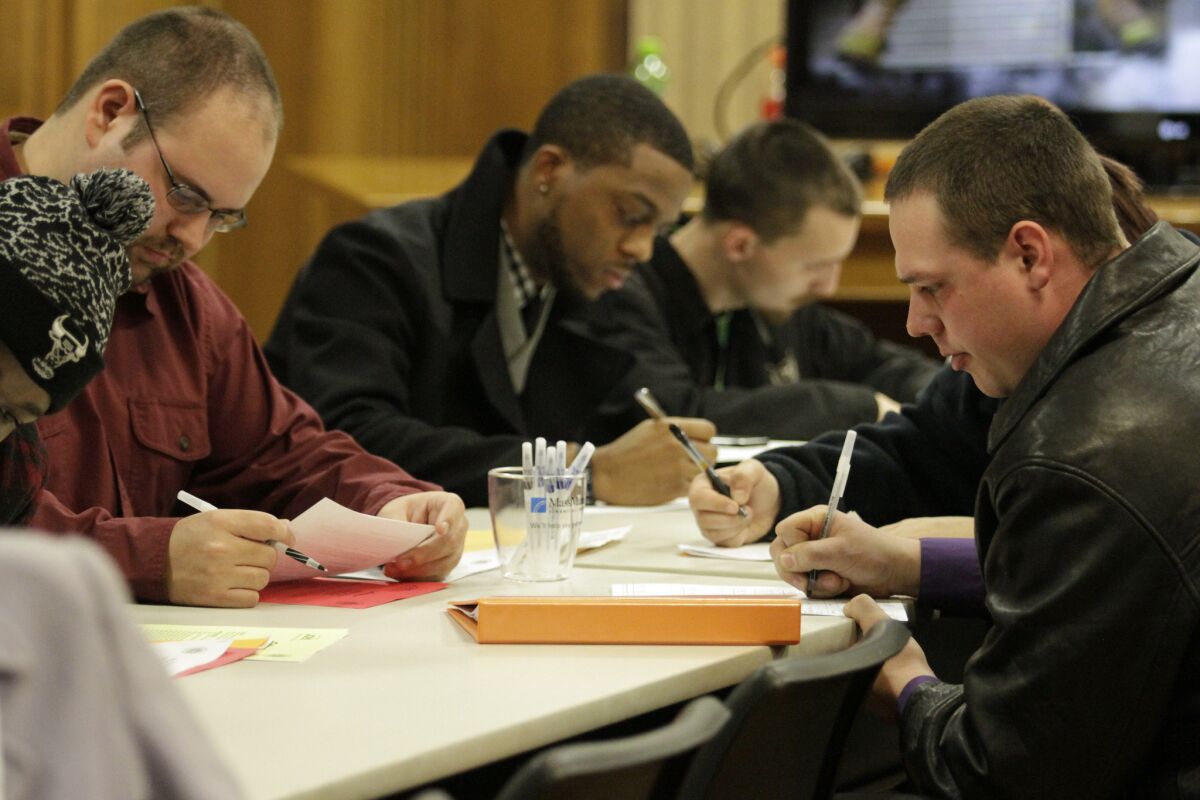 Fewer people applied for first-time unemployment insurance last week, indicating a more stable market for jobs despite fears that a late February claims surge was a sign of weakening conditions.
The number of initial jobless claims, which is seasonally adjusted, totaled 282,000, a decrease of 9,000 from the previous week, according to figures released Thursday by the U.S. Department of Labor.
It was the third straight week with claims below 300,000, a level economists say is consistent with strong jobs growth.
Ian Shepherdson, chief economist at Pantheon Macroeconomics, said Easter causes serious problems for the seasonal adjustments. But if claims are sustained at last week's levels, or anything like it, and hiring indicators stay at current levels, the steady decline in the unemployment rate will continue.
"In one line: No sign of softening here," he said.
The four-week moving average of jobless claims, which evens out volatility in the measurements, fell 7,750 from the previous week to 297,000.
Temporary factors hurting growth this quarter included unusually heavy snowfall in the East and the West Coast port disruptions, said Ryan Sweet, director and senior economist at Moody's Analytics.
For more business news, follow @smasunaga.
Our six-week newsletter will help you make the right decision for you and your property.
You may occasionally receive promotional content from the Los Angeles Times.