California added 63,000 jobs in August, 42% of U.S. total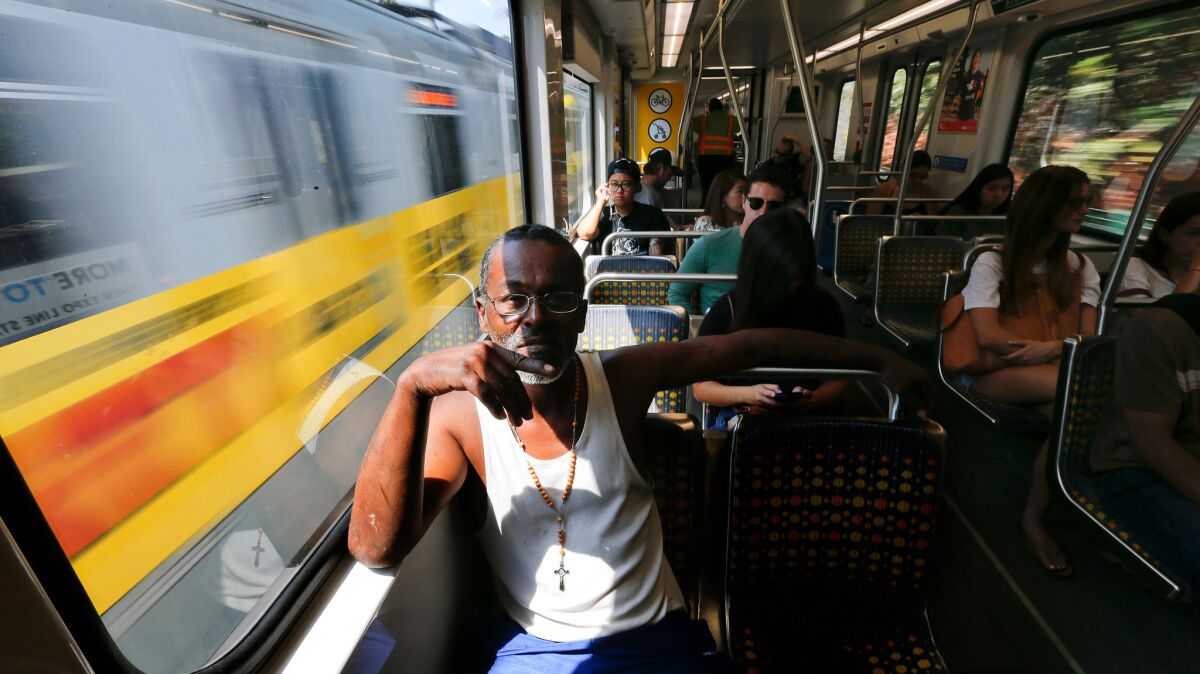 California employers quieted any lingering doubts about the state's economy in August, as an uptick in hiring helped absorb hordes of new job-seekers.
The state added a net 63,100 jobs last month and the unemployment rate remained at 5.5%, according to data released by the Employment Development Department on Friday.

For the record:
8:50 a.m. May 29, 2023An earlier version of this story misstated the rate of growth for manufacturing jobs in California. Those jobs have increased 2.5% since the worst of the recession, half the national growth pace.
Across the nation in August, employers added a net total of 151,000 new positions, meaning that California accounted for 42% of all U.S. job growth last month.
"These are astounding numbers," said Michael Bernick, an attorney at Sedgwick, a San Francisco firm, who directed the EDD from 1999 to 2004. "Each time we think growth has to slow down, it just continues."
The report brought the state good news in the wake of two consecutive months of a rising unemployment rate, up from 5.2% in May to 5.5% in July.
Since last August, the state has boosted payrolls by 378,000 workers — a 2.3% gain. Despite new paid-leave mandates, a rising minimum wage and strict environmental regulations, California has managed to grow faster than the rest of the country for several months.
In Los Angeles, unemployment rose to 4.9%, from a seasonally adjusted 4.8% in July. The county piled on another 20,000 jobs in August, for a yearly gain of 73,900 jobs. Motion picture and sound recording registered the largest gains, adding 5,500 new people.
California's strongest industries were government, professional services and trade, transportation and utilities, which together recorded a net hiring gain of 51,300 positions.
Manufacturing, long the bulwark of California's economy, shrank again in August as 3,400 net jobs were cut. Since the depths of the recession in 2009, the state's manufacturers added jobs at a rate of 2.5%. The country as a whole has seen the sector grow twice as fast.
The loss of factory jobs is particularly harsh for the state's poorer regions, such as the Inland Empire, that depend more on blue-collar jobs.
In San Bernardino and Riverside counties, unemployment stood above 6% in August. In Imperial County, unemployment reached 23% — the highest rate in the state.
"Job numbers like this would make you think 'Gee, anyone should be able to get a job.' But it remains highly competitive," Bernick said.
"It reflects what we have seen for some time — the disconnect between our urban areas and the Central Valley and other inland areas."
Follow me @NatalieKitro on Twitter
ALSO
Some lawmakers want to make it illegal to ask your salary history
Ladies, it's possible that every guy you knew in college earns more than you
Median incomes are up and poverty rate is down, surprisingly strong census figures show
---
UPDATES:
1:55 p.m.: This article has been updated with Los Angeles County data and additional details.
This article was originally published at 8:45 a.m.
Our six-week newsletter will help you make the right decision for you and your property.
You may occasionally receive promotional content from the Los Angeles Times.