WeWork takes the green workplace to a new level with 'meat-free' edict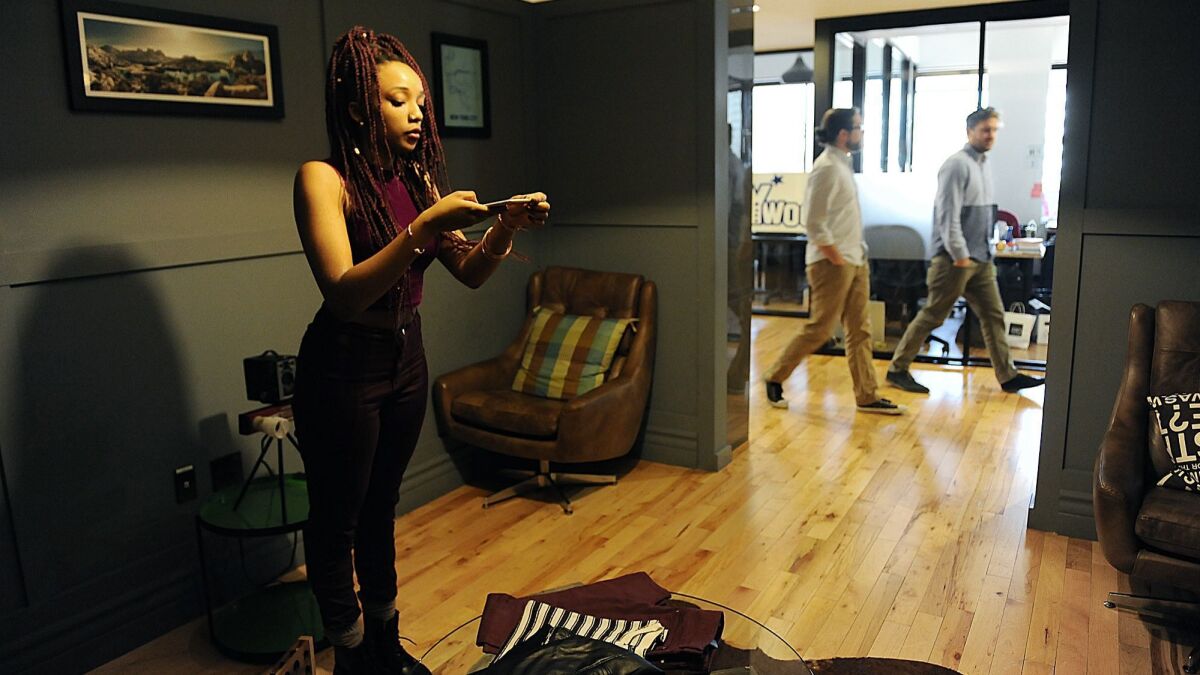 The Washington Post
Some companies ask employees to reduce paper waste with less printing. Others have made their data centers run on renewable energy to help address climate change. Most offer recycling bins next to the copy machine.
But WeWork is trying a new tactic in the push toward corporate sustainability by saying it is committed to being "a meat-free organization." The global network of shared office spaces said in an email to employees this month that "moving forward, we will not serve or pay for meat at WeWork events and want to clarify that this includes poultry and pork, as well as red meat."
The company's co-founder and chief culture officer, Miguel McKelvey, said the new policy was one way it could do more to become environmentally conscious.
After the policy garnered headlines, sustainability experts said it is rare — even as employers become more focused on showcasing their environmental friendliness — to see companies make a direct connection between meat and climate emissions. And such environmentally tied policies on employee behavior — such as the tracking of printing habits or financial rewards for public transit use — could be a sign of things to come, as employers seek to prove their environmental mettle with millennial workers attracted by such progressive policies.
"It's a sign of the way things are moving, as employees today expect employers to have a social and environmental conscience," said Virginia Hoekenga, deputy director of the National Assn. for Environmental Management, an association of corporate environmental, health, safety and sustainability leaders, most of whom work for large corporations. Companies "understand it's a talent war out there, and employees are looking for employers that are demonstrating their commitment to environmental progress."
While many companies institute environmental policies to help with energy consumption and improve the bottom line, they're also taking measures that are more visible to workers, Hoekenga said. Many are offering financial incentives to reward public transit, composting food in the corporate cafeteria or adding green roofs to buildings to advertise their environmental awareness, even while they also take behind-the-scenes measures to reduce toxicity in manufacturing or change out industrial lighting to LEDs. American Airlines and Starbucks both recently said they would phase out plastic straws.
In the letter to employees, McKelvey pointed to research showing that avoiding meat has an environmental impact that could outweigh the use of a hybrid car, suggesting WeWork could save an estimated 16.7 billion gallons of water, 445.1 million pounds of carbon dioxide emissions and more than 15 million animals by 2023 by eliminating meat at company events.
How exactly the policy would be enforced is unclear, though.
Gwen Rocco, senior director of corporate communications at WeWork, said in an email that although the meat-free initiative does extend to expenses, the company would not comment further about how it would distinguish between, say, meat and vegetarian dishes listed on a submitted restaurant receipt.
WeWork's effort does not mean employees or members who work in its facilities cannot bring their own meat, or that members can't serve meat at their own events. The effort applies only to food purchased with WeWork money, and fish is not included in its initiative.
Though the effort was announced by WeWork leadership, employees have previously pushed for other sustainable measures, such as 100% plastic-free events in Montreal or efforts at two buildings in London that have gone "zero plastic," Rocco said.
The concept of a meat-free workplace is not unprecedented. For instance, the Physicians Committee for Responsible Medicine, a nonprofit that promotes preventive medicine and nutrition issues, has mandated vegan-only food in its Washington office, currently home to approximately 80 staff members, since the 1980s, confirmed PCRM communications assistant Noah Kauffman. Google has been experimenting with "plant-forward" recipes that nudge employees toward less animal protein at its offices, Fast Co. reported in 2017.
The activist group PETA also has a Meatless Monday workplace initiative, and said in an emailed statement that it is sending a Compassionate Business Award to WeWork for the new policy.
Hoekenga said that WeWork's connection between meat production and climate change is surprising — "that's bold of them to be so direct" — but that food in the workplace is becoming a focus for companies in their sustainability efforts.
"My best guess is most of the companies I would consider in the forefront of corporate America have already addressed a lot of food waste issues, and sourcing locally is making its way into cafeterias," she said. Workplace menus with a conscience are "not a brand-new idea, but it's really being pushed forward and embraced by a younger workforce."
McGregor writes a column on leadership for the Washington Post.
---
Sign up for the California Politics newsletter to get exclusive analysis from our reporters.
You may occasionally receive promotional content from the Los Angeles Times.