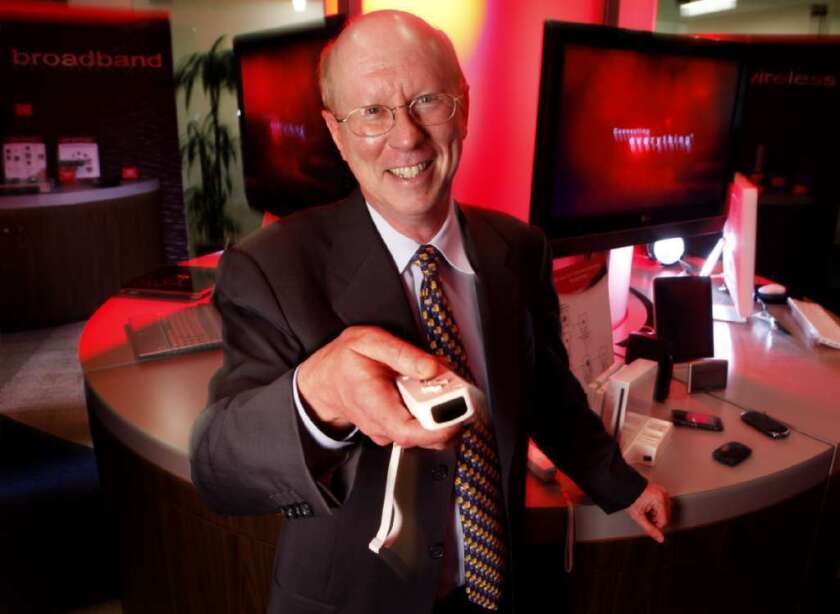 Broadcom Corp., an Irvine company that makes chips used in popular tech gadgets including Apple Inc.'s iPhone and iPad, says sales this quarter will be higher than it initially forecast.
The company said in a statement Tuesday that it expected fourth-quarter sales of between $2 billion and $2.05 billion, up from its previous guidance of $1.92 billion to $2.03 billion.
Broadcom said it was raising the forecast because of "better-than-expected revenue in each reportable segment, particularly in infrastructure and networking."
The company's shares were up more than 2% in early trading on Wall Street. Broadcom's stock has tumbled this year on concerns about its ability to compete with Qualcomm Inc. in supplying components for smartphones.
Before Tuesday, Broadcom shares had lost 16% this year, while the S&P 500 index has gained more than 26%.
Broadcom chips are in most high-end smartphones, laptops, tablets, routers, cable television boxes and desktop computers. More than 99% of all Internet traffic goes through at least one Broadcom chip.
Co-founded in 1991 by Henry Samueli and Henry T. Nicholas III, Broadcom has grown into one of the largest technology companies in the world. It employs more than 11,000 people and reported $8 billion in revenue last year.
ALSO:Kaiser Permanente reports privacy breach to 49,000 patients
L.A. private-equity firm buys Lucky Brand Jeans for $225 million
Lululemon names new CEO; founder Chip Wilson resigns as chairman
Follow Stuart Pfeifer on Twitter
---