New Jersey bakery accused of stuffing sugar in 'sugar-free' goods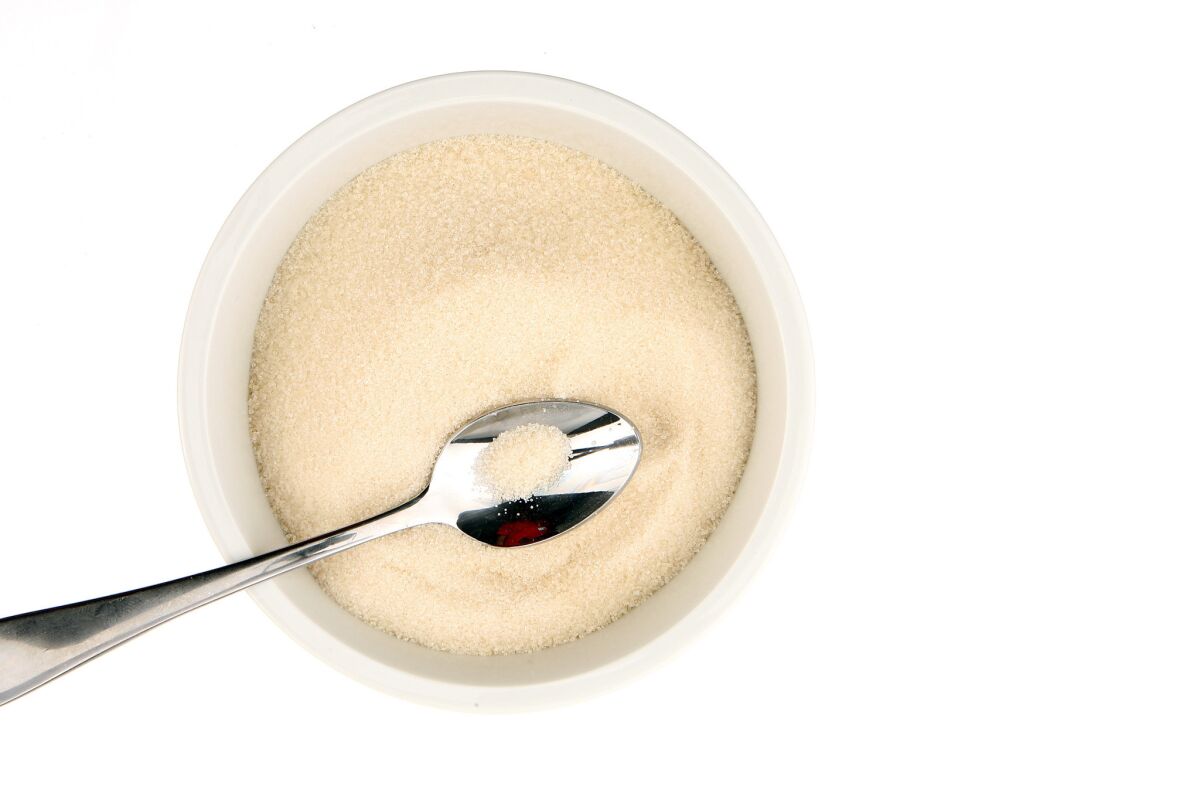 Butterfly Bakery Inc. notes on its website that all of its goodies are "made with 100% love." Federal regulators say that recipe also includes plenty of sugar – even in food advertised as "sugar-free."
U.S. District Court Judge Dennis M. Cavanaugh approved a consent decree of permanent injunction against the Clifton, N.J., business this month, shutting down its operations until the bakery complies with U.S. Food and Drug Administration labeling requirements.
FDA and state officials tested muffins and snack cakes from Butterfly over several years and found that many were misbranded, the FDA said this week.
Some items, such as the Sugar Free Double Chocolate Chip Muffins and the No Sugar Added Blueberry Muffins, contained as much as three times the amount of labeled sugar and twice the amount of fat, according to the agency.
Butterfly founder and Chief Executive Brenda Isaac did not immediately respond to requests for comment. But above her signature, the company website tells customers that they "deserve to indulge even if you are watching your sugar, staying away from gluten, counting calories or just making a lifestyle choice to eat healthier."
The company notes on its Facebook profile that it has been working with the FDA since 2011 "to improve its processes and ensure compliance." Only three of 45 items were cited, and those "are no longer being made and haven't been for quite some time," the bakery notes.
"Butterfly Bakery wants to assure all of its customers that we take continuous pride in the integrity of our products while practicing good manufacturing and ensuring the safety and quality of our products," according to the posting. "We are confident that our product claims are true and we are continuing operations to satisfy our customer's needs."
Many customers weren't soothed, however.
"You cheated us," wrote Facebook user Jim Hietala. "You should go to jail for the unknown harm you caused. My wife loved your muffins, and she is diabetic. Shame on you."
ALSO:
Chick-fil-A tops customer service ratings in survey; KFC is last
Urasawa, home of $1,111 sushi bill, faces labor-violation fines
Think that's snapper? Rampant seafood mislabeling in U.S., study says
---
Sign up for the California Politics newsletter to get exclusive analysis from our reporters.
You may occasionally receive promotional content from the Los Angeles Times.