Charles Keating dies at 90; thrift owner accused of bilking investors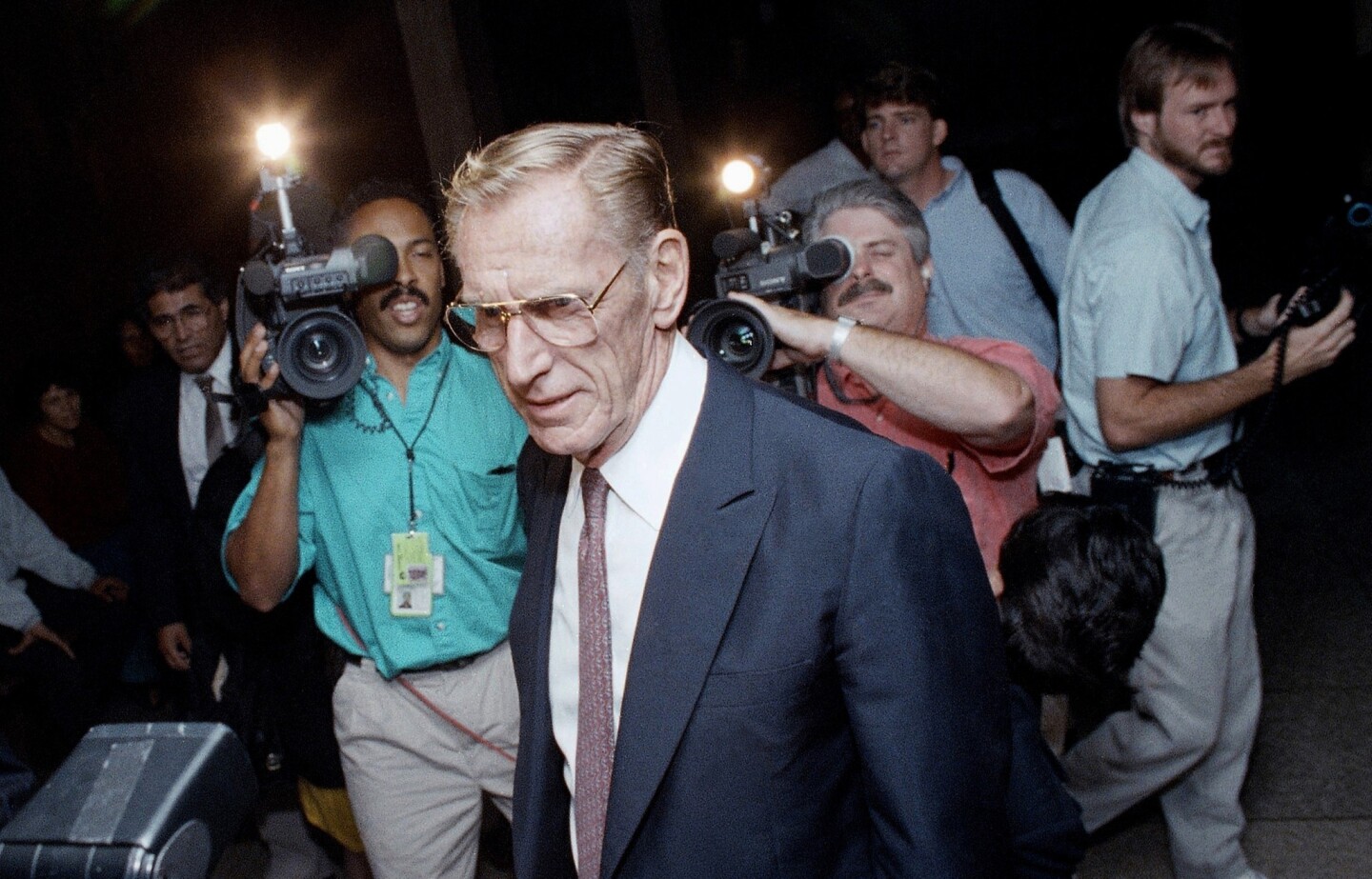 Charles Keating Jr., the former head of Lincoln Savings & Loan, is the center of attention as he arrives at a Los Angeles courthouse for pretrial motions in his securities fraud trial.
(Chris Martinez / Associated Press)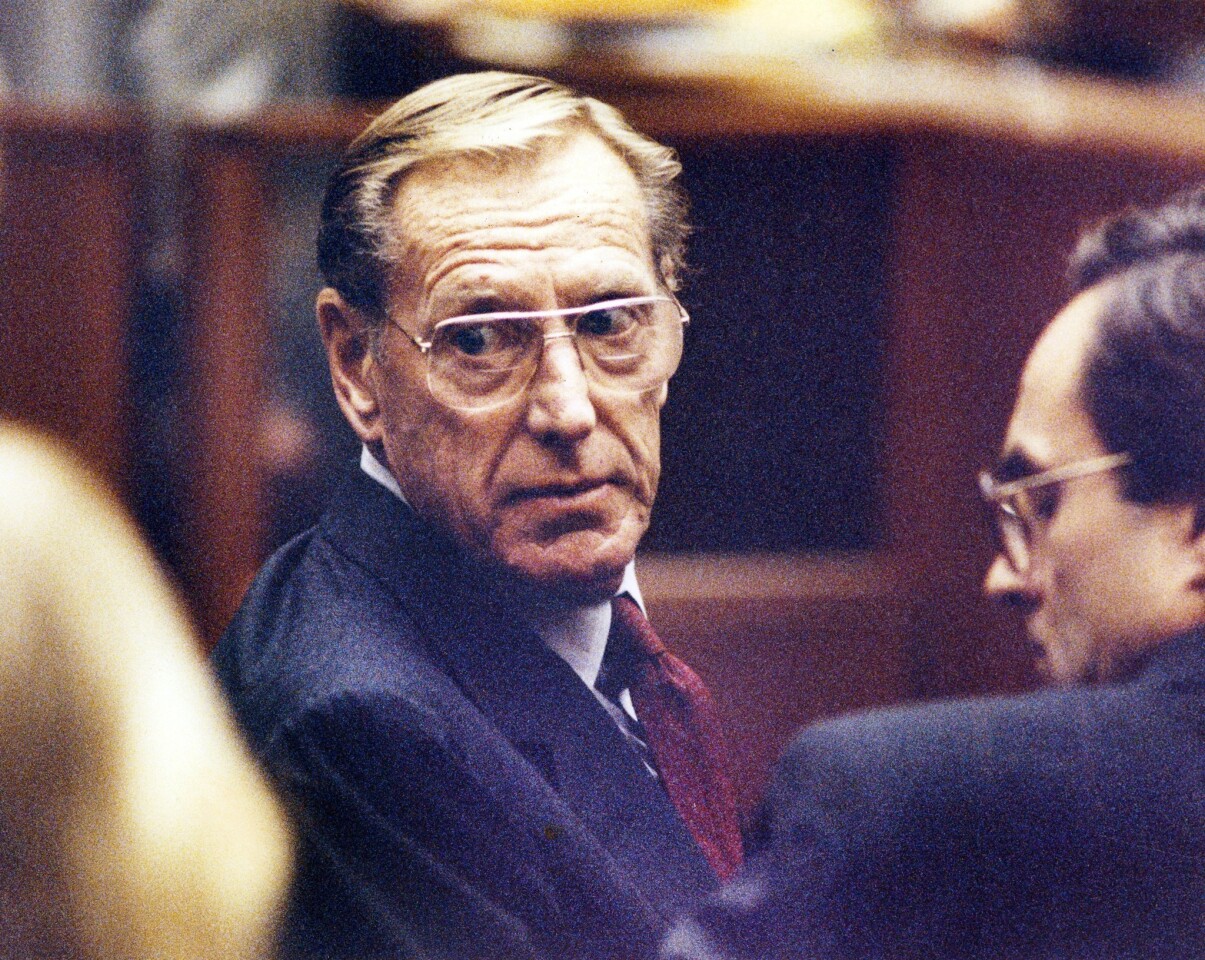 Charles Keating Jr. appears in a Los Angeles courtroom.
(Los Angeles Times )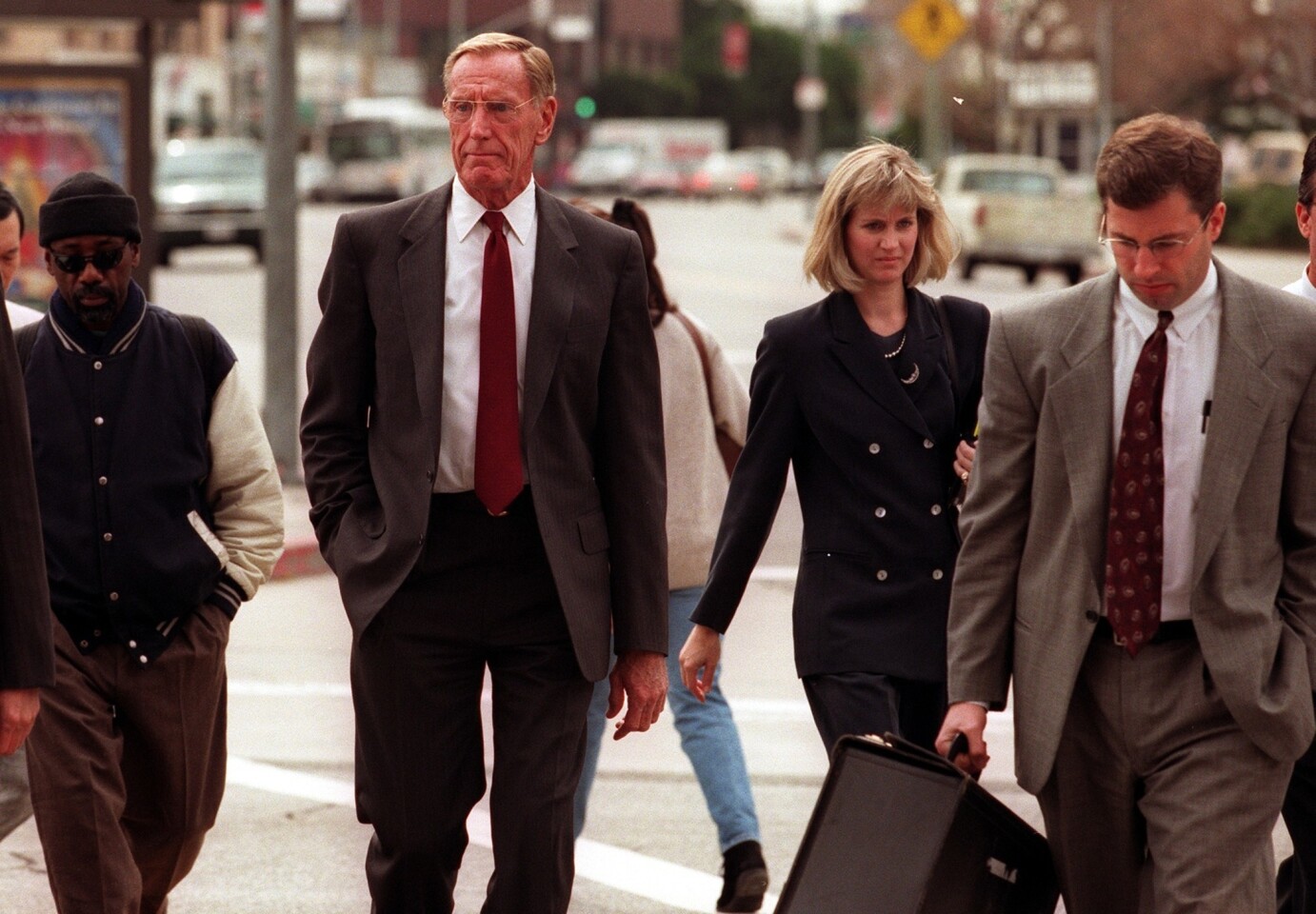 MCharles Keating walks toward the federal courthouse in downtown Los Angeles seeking to have his state conviction overturned.
(Wally Skalij / Los Angeles Times)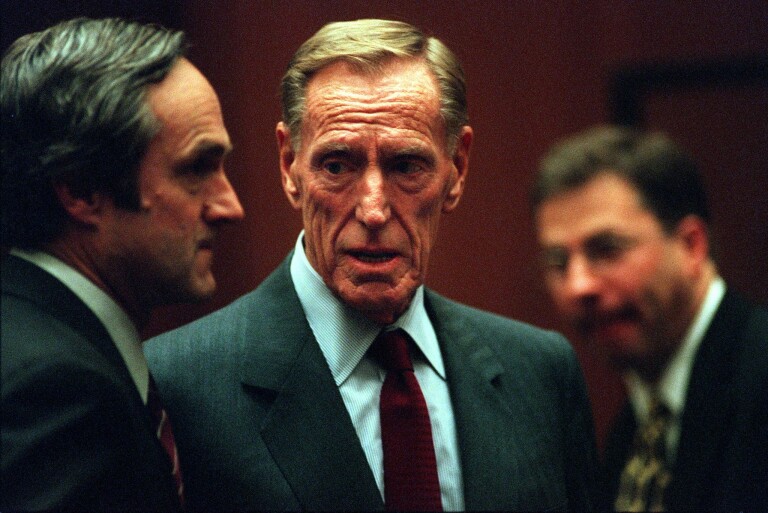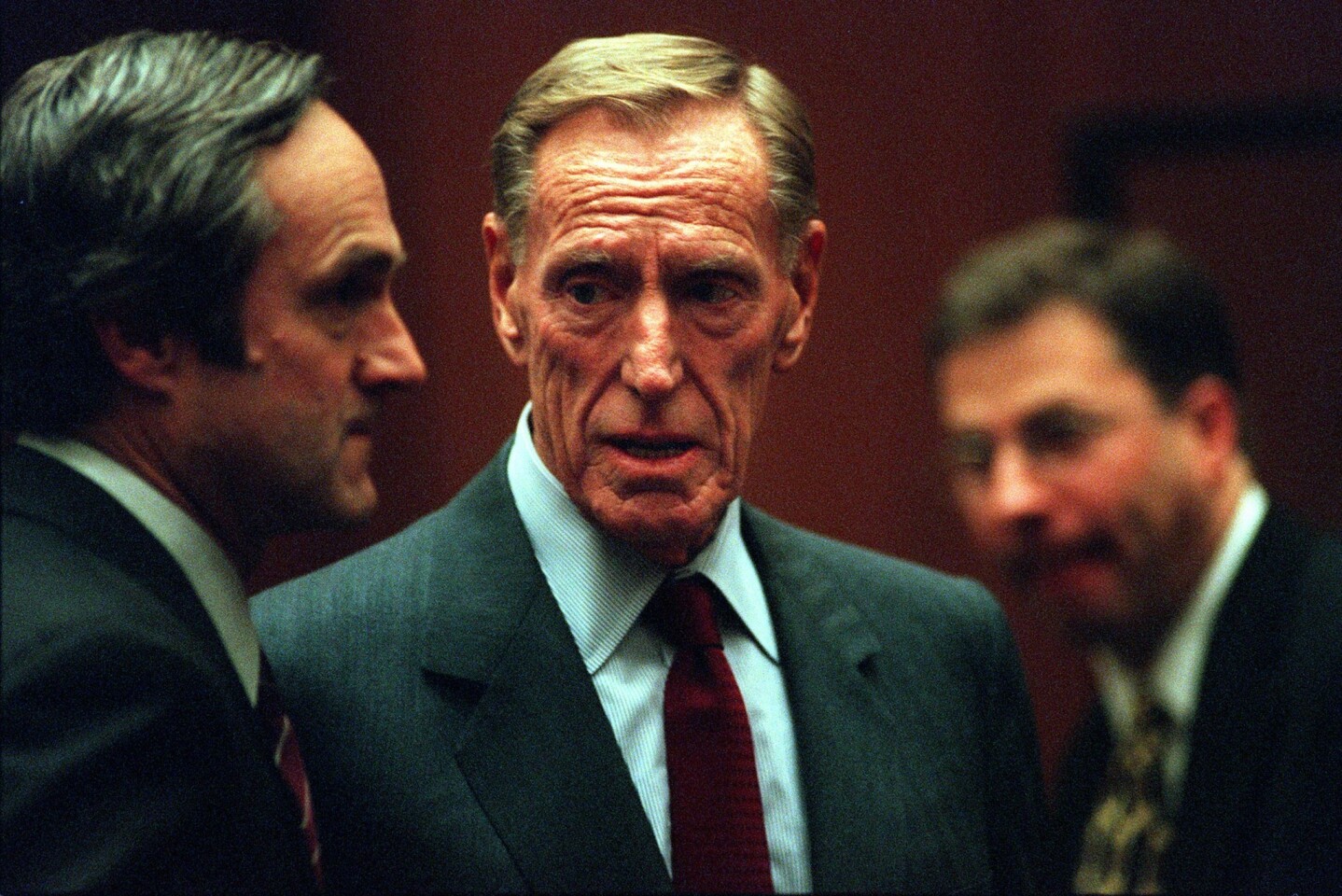 Charles H. Keating Jr., center, confers with his attorney, Stephen C. Neal after the state dismissed charges against the former Lincoln Savings & Loan boss at the Criminal Courts Building in Los Angeles. Keatings's other attorney, Scott Devereaux, is in the background.
(Genaro Molina / Los Angeles Times)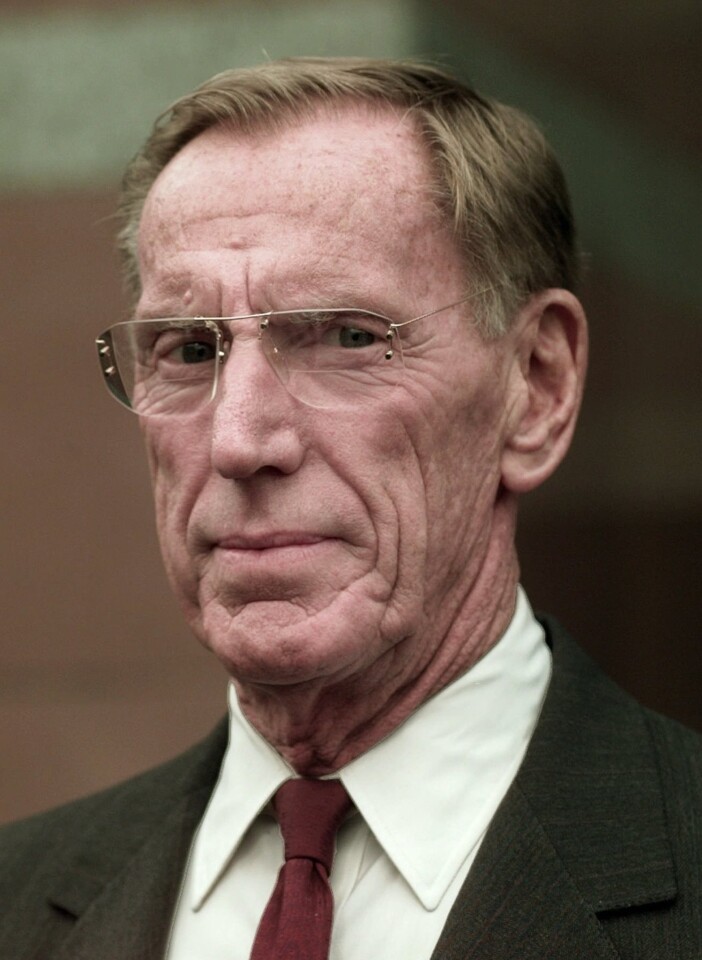 Charles Keating Jr. outside the federal courthouse in Los Angeles after a U.S. appeals court reinstated Keating's state securities fraud convictions for swindling thousands of dollars from mostly elderly members of Lincoln Savings & Loan.
(Susan Sterner / Associated Press)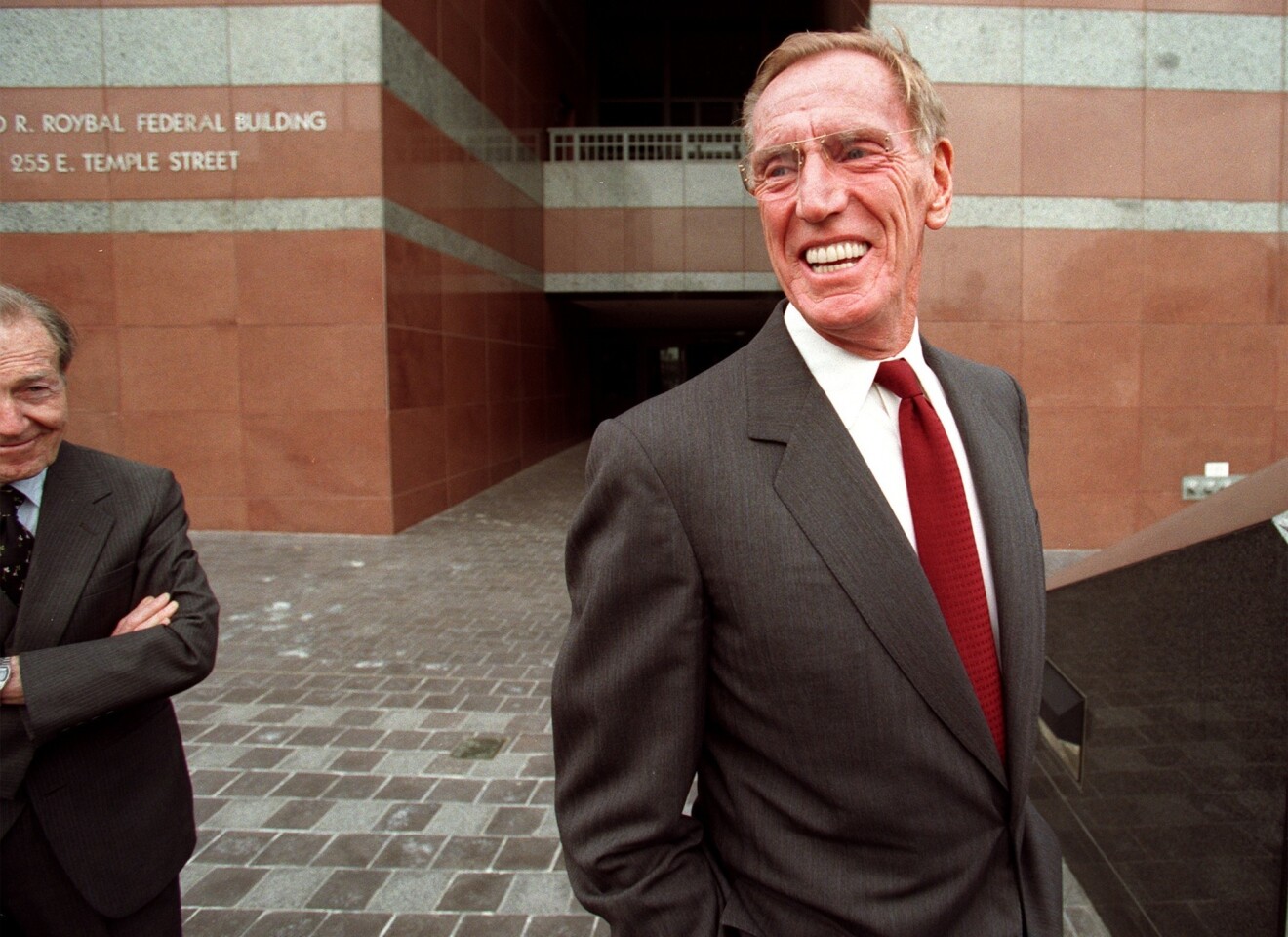 Former Lincoln Savings & Loan boss Charles Keating Jr. has a few laughs outside the federal courthouse in downtown Los Angeles.
(Wally Skalij / Los Angeles Times)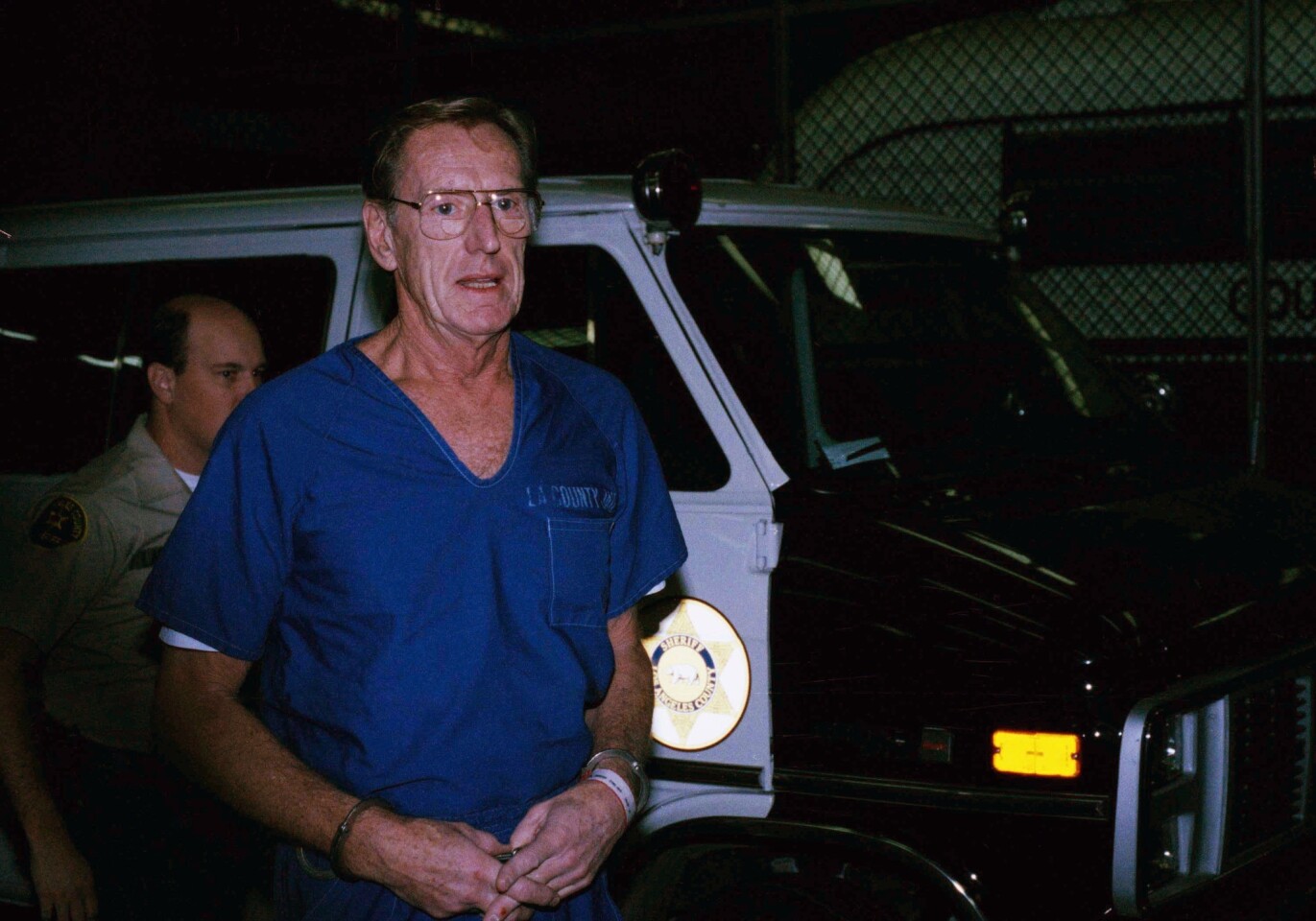 A handcuffed Charles Keating Jr., former head of Lincoln Savings & Loan, arrives for a court appearance in Los Angeles. Keating, charged in a 42-count fraud indictment, has been held in jail on $5 billion bail.
(Sam Jones / Associated Press)
Charles Keating after he was convicted in Los Angeles Superior Court on 17 counts of securties fraud stemming from the collapse of Lincoln Savings & Loan.
(Los Angeles Times)
Charles H. Keating Jr., who became the poster child of the savings and loan debacle 25 years ago after his Irvine thrift was seized by federal regulators in what at the time was the nation's costliest bank collapse, has died. He was 90.
In the early 1990s, state and federal juries in Los Angeles convicted Keating of swindling thousands of Lincoln Savings & Loan customers and looting the thrift, whose failure cost the government $3.1 billion.
Those convictions eventually were overturned, and Keating pleaded guilty instead to bankruptcy fraud charges in Phoenix, his adopted home and the city where Lincoln's parent company, American Continental Corp., was based. He served 4 1/2 years in prison.
Still, he was reviled for the losses of investors, many of them older Southern Californians, who cashed out federally insured deposits to buy $265 million of uninsured American Continental junk bonds pushed by the savings and loan's employees.
"He took their life savings and spent them on mansions, pleasure boats, private airports, indulgences of virtually every whim he and his family had," Alice Hill, one of the federal prosecutors on the case, said at the time.
Keating grew up poor in Cincinnati during the Depression, became a Navy pilot in World War II, founded a law firm and spent years as a top aide to Carl Lindner, a financier who headed American Financial Corp. in Cincinnati.
He was in his 60s by the time bank deregulation arrived in the 1980s, presenting his American Continental with the opportunity to exploit Lincoln. He and other S&L barons poured billions of dollars into land development, junk bonds, corporate takeovers and foreign currency trading.
Keating's notoriety was fueled not only by the spectacular flame-out of Lincoln in 1989, but by his influence-peddling in Congress, where he once summoned five U.S. senators to hear his complaints against S&L regulators.
He died Tuesday, said his son-in-law, Bradley Boland.
Keating's multi-faceted roles in life included collegiate swim champion, anti-pornography crusader and luxury hotel developer.
His love of luxury included flying his extensive family -- a son, five daughters, five sons-in-law, and 24 grandchildren -- around the world in private planes. The indulgences angered his investors and fueled the government's dogged pursuit of him.
After his release from prison, Keating separated from his longtime wife, Mary, and lived a relatively low-profile life in Phoenix, where he stayed for many years at a compound owned by a son-in-law, former Olympic swim medalist and eye surgeon Gary Hall Sr.
Lawyer Michael Manning, a fellow Arizonan, recouped most of the bondholder losses on behalf of the government by suing law firms, accountants, investment banks and others that worked on Keating's risky investments.
"Charlie used his brilliance and charisma in all the wrong ways," Manning said.
He was survived by his wife, son, four of his daughters and grandchildren.
A complete obituary will follow at latimes.com.
scott.reckard@latimes.com
---
Your guide to our new economic reality.
Get our free business newsletter for insights and tips for getting by.
You may occasionally receive promotional content from the Los Angeles Times.