7 Images
Forbes: 10 richest people in the world
Jim Walton
No. 10: Jim Walton, left, the youngest son of Wal-Mart founder Sam Walton, sharing the stage with siblings Alice Walton and Rob Walton, had a net worth of $34.7 billion.
(Beth Hall Bloomberg / Bloomberg)
Sheldon Adelson
No. 8: Gaming mogul Sheldon Adelson returned to the top 10 for the first time since 2007. His net worth is $38 billion.
(Tomohiro Ohsumi / Bloomberg)
David Koch
No. 7: David Koch, executive vice president of Koch Industries, had a net worth of $40 billion.
(Phelan M. Ebenhack / Associated Press)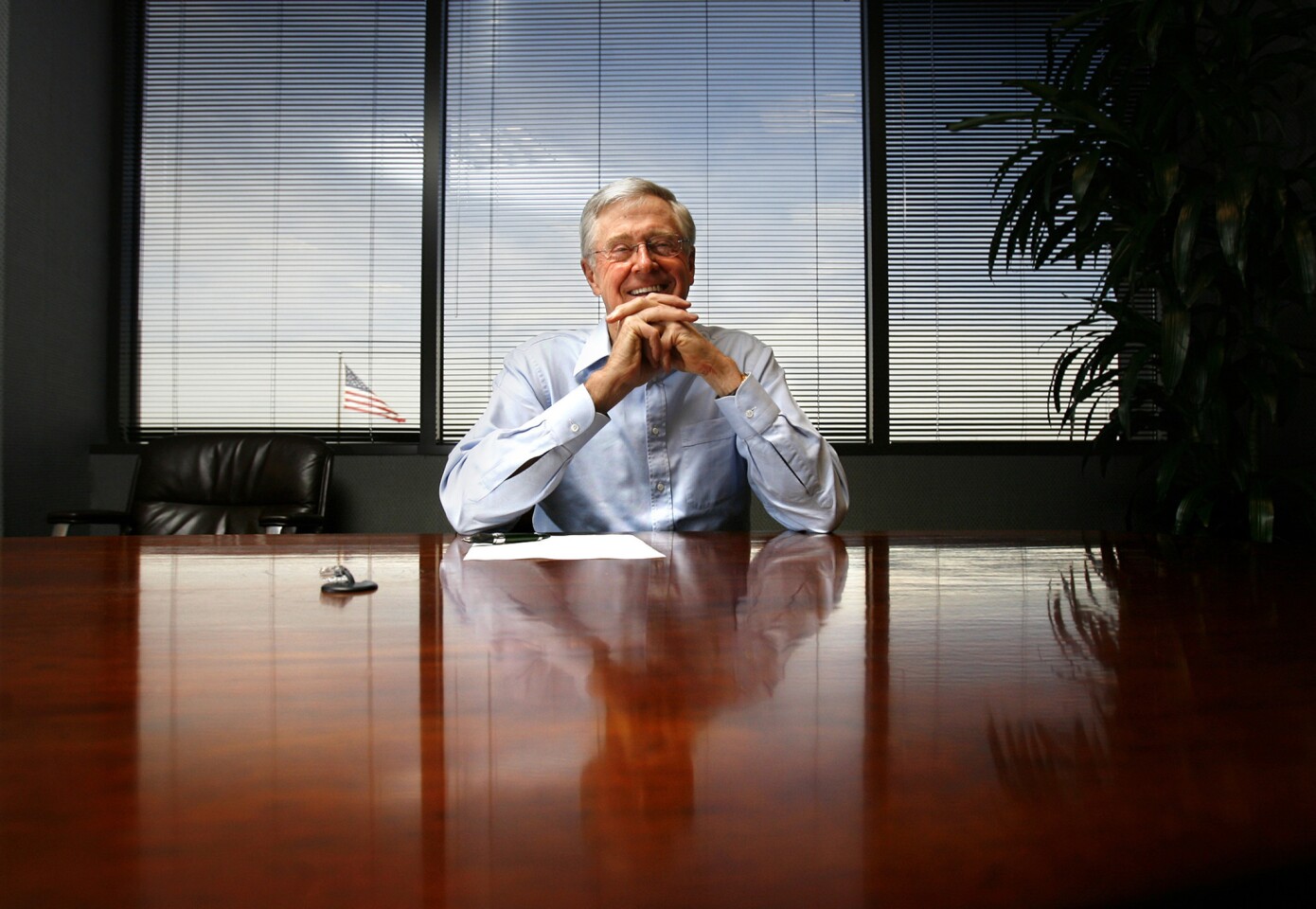 Charles Koch
Charles Koch is chairman and chief executive of Koch Industries.
(Mike Burley / Associated Press)
Larry Ellison
No. 5: Larry Ellison, chief executive of Oracle, had a net worth of $48 billion, Forbes said.
(David Paul Morris/Bloomberg)
Carlos Slim
No. 2: Mexican telecom mogul Carlos Slim fell to the second spot this year with a net worth of $72 billion
(Yuri Cortez/AFP/Getty Images)
Bill Gates
No. 1: Bill Gates reclaimed the top spot on Forbes' list of richest people with a net worth of $76 billion.
(Mehdi Taamallah/AFP/Getty Images )