Healthcare costs in U.S. far exceed costs in other countries, report says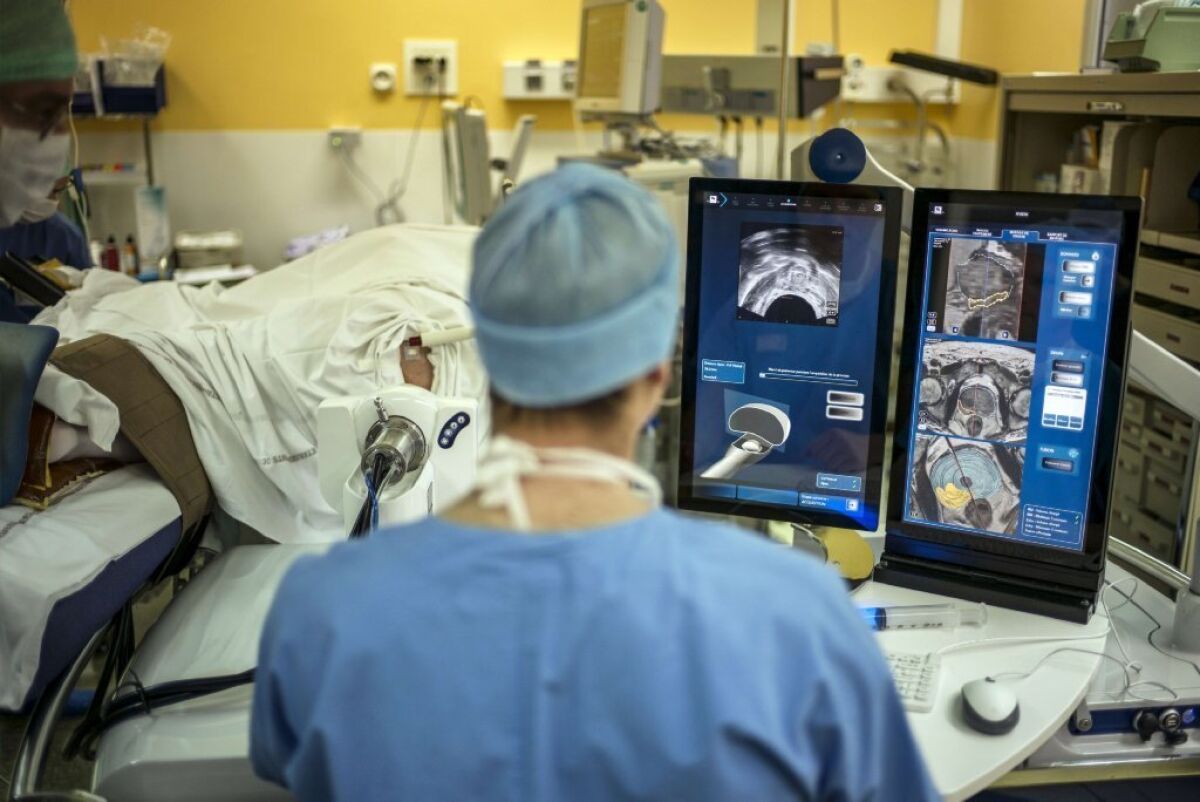 An average one-day hospital stay in the United States cost $4,293 last year, six times more than it did in Argentina and nearly 10 times the cost in Spain, an industry group reported Thursday.
Medical procedures, tests, scans and prescription medicine cost far more in the United States than in eight other countries, the International Federation of Health Plans said Thursday in its annual report.
"The price variations bear no relation to health outcomes; they merely demonstrate the relative ability of providers to profiteer at the expense of patients, and in some cases reflect a damaging degree of market failure," said Tom Sackville, the group's chief executive.
PHOTOS: Top 10 biggest Southern California companies
The group examined healthcare costs in Argentina, Australia, Canada, England, the Netherlands, New Zealand, Spain, Switzerland and the United States. The data were gathered by a survey of health plans in each country. Costs in the United States were based on prices negotiated between private health plans and healthcare providers.
Here are some of the group's findings:
Heart bypass surgery cost an average of $75,345 in the United States, compared with $15,742 in the Netherlands and $16,492 in Argentina.
The average cost of an MRI ranged from $138 in Switzerland to $1,145 in the United States.
Knee replacement surgery cost an average of $25,398 in the United States, more than three times as much as the $8,100 cost in Spain.
Medicine was more expensive for U.S. patients too.
The commonly prescribed pain drug Celebrex cost an average of $225 in the United States, twice as much as it did in Britain ($112) and more than four times as much as it did in Canada ($51).
Gleevec, a cancer drug, cost an average of $6,214 in the United States and $989 in New Zealand.
Not only did it cost more to get sick in the United States, it was far more expensive to have babies. A normal childbirth cost $10,002 in the United States, compared with $2,237 in Argentina and $2,251 in Spain. Birth by C-section ranged from $2,844 in Spain to $15,240 in the United States.
There was one bright spot for U.S. residents: They pay less than Australians for cataract surgery -- $3,762 compared with $3,841.
ALSO:
Bay Area home prices still surging, up 23% in March
Petroleum group says fracking helped reduce greenhouse gas emissions
Water shortage divides Californians on solutions and blame
Follow Stuart Pfeifer on Twitter
---
Sign up for the California Politics newsletter to get exclusive analysis from our reporters.
You may occasionally receive promotional content from the Los Angeles Times.