'Super Saturday' brings crowds, deals for last-minute shoppers
2. Dolls (in general.) Pictured are Bratz dolls.
(Christina House / For The Times)
4. Disney princesses (tied)
(Mel Melcon / Los Angeles Times)
4. Tablet / Apple iPad (tied). "Timeless, classic toys will always resonate with children, but tablets and smartphones continue to steal more attention from today's kids, leaving Mom and Dad with no option but to look for ways to get their children their own items -- and leave theirs alone," said Pam Goodfellow, director of Prosper's Consumer Insights, which helped the NRF conduct its study.
(CJ Gunther / EPA)
5. American Girl (tied). Mattel said worldwide gross sales for the brand were up 20% in the third quarter.
(Washington Post / Getty Images)
5. Lalaloopsy (tied)
(Bethany Clarke / Getty Images)
6. Furby. The new Furby Boom toy mixes physical play with digital elements. In addition to the NRF list, it also made it onto Wal-Mart's top toys list.
(Gareth Cattermole / Getty Images)
10. My Little Pony (tied)
(Mark Lennihan / Associated Press)
1. Lego
(Robin van Lonkhuijsen / EPA)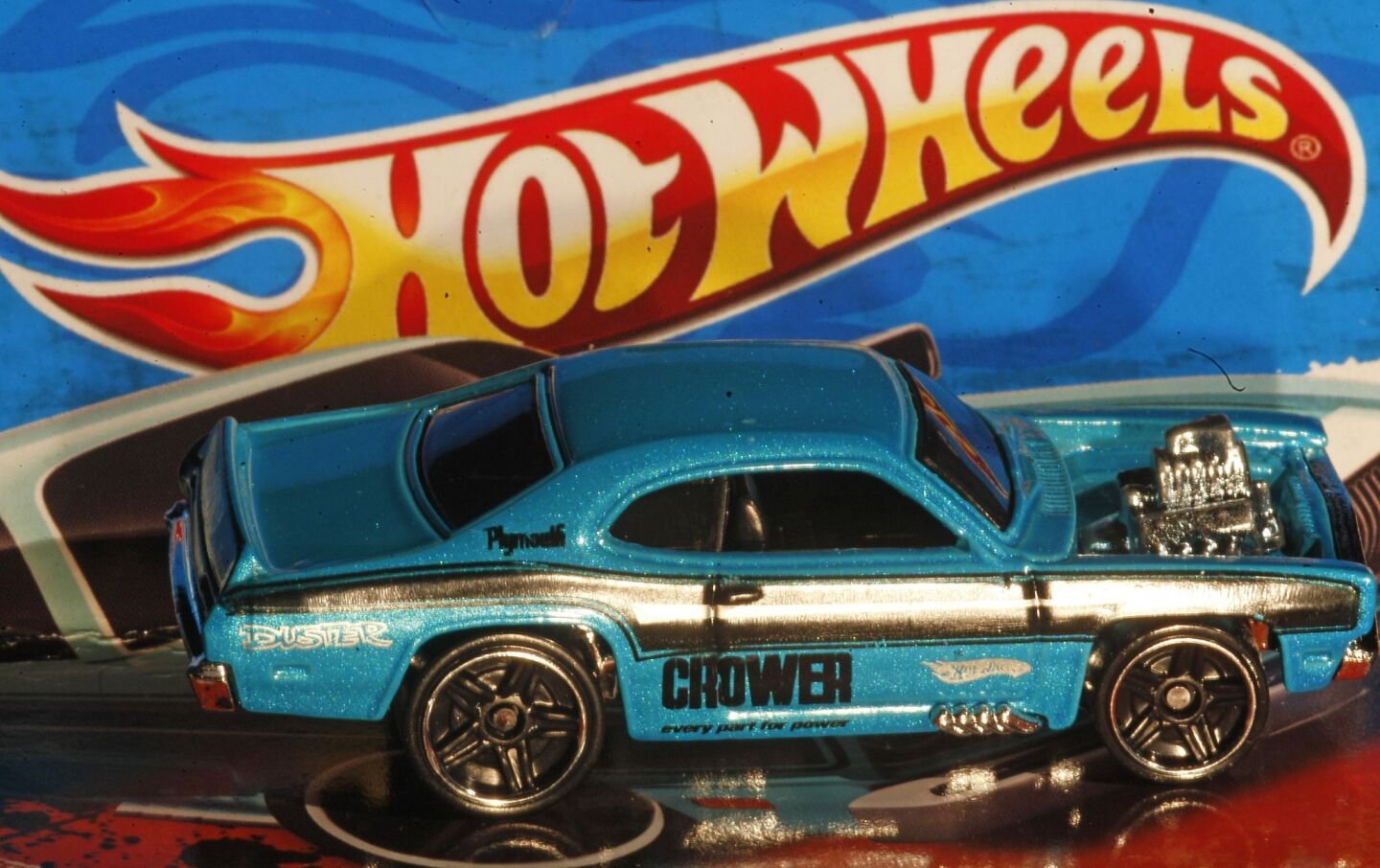 4. Hot Wheels. Worldwide gross sales for the brand were down 2% in the third quarter, according to Mattel.
(Rick Bowmer / Associated Press)
9. Action figures. Sales of the toys in the U.S. slid 4% from 2011 to 2012, bringing in $1.39 billion in revenue, according to the Toy Industry Assn. Inc.
(Al Seib / Los Angeles Times)
10. Bicycle (tied)
(Rick Loomis / Los Angeles Times)
10. Teenage Mutant Ninja Turtles (tied)
(Craig Barritt / Getty Images for Nickelodeon)
The parking lot was crowded. Streams of shoppers flowed around the Santa's House erected in the middle of the center. Shoppers laden with bags jostled each other in long lines stretching from cashiers.
It's "Super Saturday" at the Grove outdoor mall in Los Angeles, the Saturday before Christmas, when procrastinating gift-buyers rush into stores on one of the busiest shopping days of the year.
West Hollywood resident Merage Noorzay, 26, and Beverly Hills resident Amanda Levy, 25, sat flanked by shopping bags by the Grove's fountain. A towering, ornament-bedecked Christmas tree loomed behind.
The pair, both advertising sales representatives, had come to watch a movie, not to shop.
But they had time to kill, so Noorzay dropped $70 self-gifting a Zara cardigan that was discounted from an original $90 price.
Levy spent $150 in the same store buying herself a cold-weather jacket, a black shirt and a leather skirt that without Saturday's holiday promotions would have cost her another $100.
Levy also bought a mug and a candle for her family at Anthropologie. Normally, she said, she prefers to shop online.
"All of the malls have been really crazy, so I've been putting it off," she said.
Consumer confidence remains fragile and unemployment continues to be a drag on spending, wrote Bruce Clark, associate professor of marketing at Northeastern University's Business School, in a statement earlier this week.
The luxury sector will likely perform well, he said. He added that e-commerce giant Amazon "looks likely to be the 800-pound gorilla of the holiday season."
Brick-and-mortar retailers, however, will likely have to offer exclusive products and in-store deals, along with events and entertainment, in order to draw foot traffic before the holiday season comes to a close.
Data from Ebay Deals shows that 45% of parents plan to gift their children five toys or less, while 60% of parents intend to spend less than $200 on presents for their kids.
The Furby Boom is the top trending toy, followed by the Minion Dave products based on the "Despicable Me" films.
Among parents who plan to buy game consoles, 59% said their children want the Playstation 4 while 25% desire the Xbox One. In the doll set category, Barbie & Ken lead demand, followed by American Girl, then Monster High and Disney Princesses.
The Leapfrog LeapPad tablet seems to be the most-wanted learning toy, trailed by the Vtech InnoTab tablet.
ALSO:
Self-gifting by consumers is on retailers' wish lists
Affordable luxury brands are booming in popularity
Target faces lawsuits, state probes after customer data breach
---
Sign up for the California Politics newsletter to get exclusive analysis from our reporters.
You may occasionally receive promotional content from the Los Angeles Times.