NPR chief editor resigns after sexual harassment accusations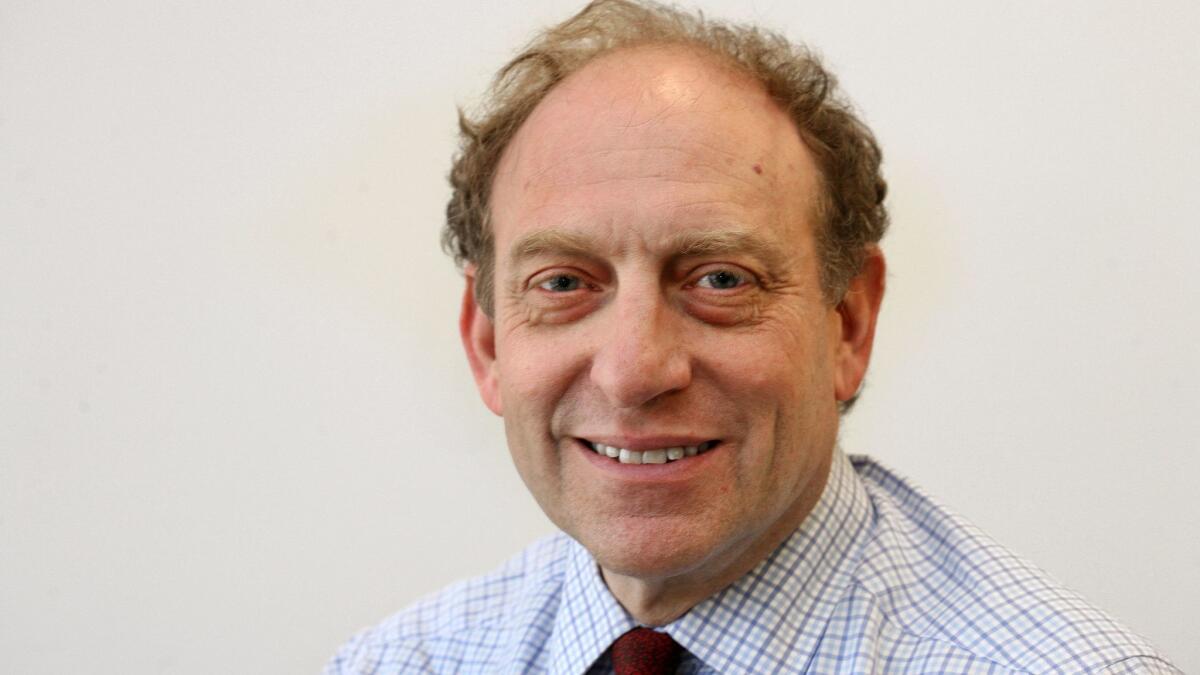 Michael Oreskes was ousted Wednesday as National Public Radio's news chief following accusations by two women that when he was the New York Times' Washington bureau chief in the 1990s, he suddenly kissed them while they were discussing job prospects.
Oreskes — whom NPR placed on leave Tuesday after the Washington Post published an article with the harassment allegations — said that he was deeply sorry to the people he hurt.
"My behavior was wrong and inexcusable, and I accept full responsibility," he said.
Jarl Mohn, NPR's president and chief executive, said he had asked for and accepted Oreskes' resignation. Chris Turpin, NPR's vice president of news programming and operations, was appointed temporary leader of the radio network's newsroom.
The Post's article said the two women, who talked to the newspaper on condition of anonymity, reported Oreskes' behavior to NPR last month. After the Post published its report, NPR reported that Oreskes had been reprimanded after a separate incident in 2015 in which a female producer complained she was made to feel uncomfortable during a dinner when Oreskes talked about sex and asked about her personal life.
"Some have asked me if it took published news reports for us to take action," Mohn said. "The answer is that it did not. We have been acting. Some of the steps we took were visible and others weren't. We have a process in place and we followed that process."
Mohn said he wouldn't give more details on the case because the only way to encourage staff members to come forward with issues was to keep the process confidential.
"When anyone, but particularly someone in power, violates a policy, acts in ways that are inappropriate, or takes steps that do not contribute to building a positive workplace, it breaks a trust," he said.
Oreskes, who joined NPR in 2015 after seven years at the Associated Press, is one of several media figures to face harassment allegations since the firestorm surrounding movie mogul Harvey Weinstein began.
On Monday, NBC News fired political contributor Mark Halperin after women alleged that when he worked at ABC, he made inappropriate advances. The president and publisher of the New Republic, Hamilton Fish, has been placed on a leave of absence following allegations against him. Leon Wieseltier, contributing editor at the Atlantic, was dropped after numerous women said he had sexually harassed them.
ALSO:
Six women accuse filmmaker Brett Ratner of sexual harassment or misconduct
Beverly Hills police launch sexual assault investigations involving Harvey Weinstein and James Toback
After NBC ousts Mark Halperin over sexual harassment claims, TV news executives wonder who is next
---
UPDATES:
Nov. 1, 12:25 p.m.: This article was updated with comments from Michael Oreskes and Jarl Mohn.
Nov. 1, 9:20 a.m.: This article was updated with Michael Oreskes' resignation.
This article was originally published Oct. 31 at 6:35 p.m.