Occidental to spin off California Resources Corp. by end of 2014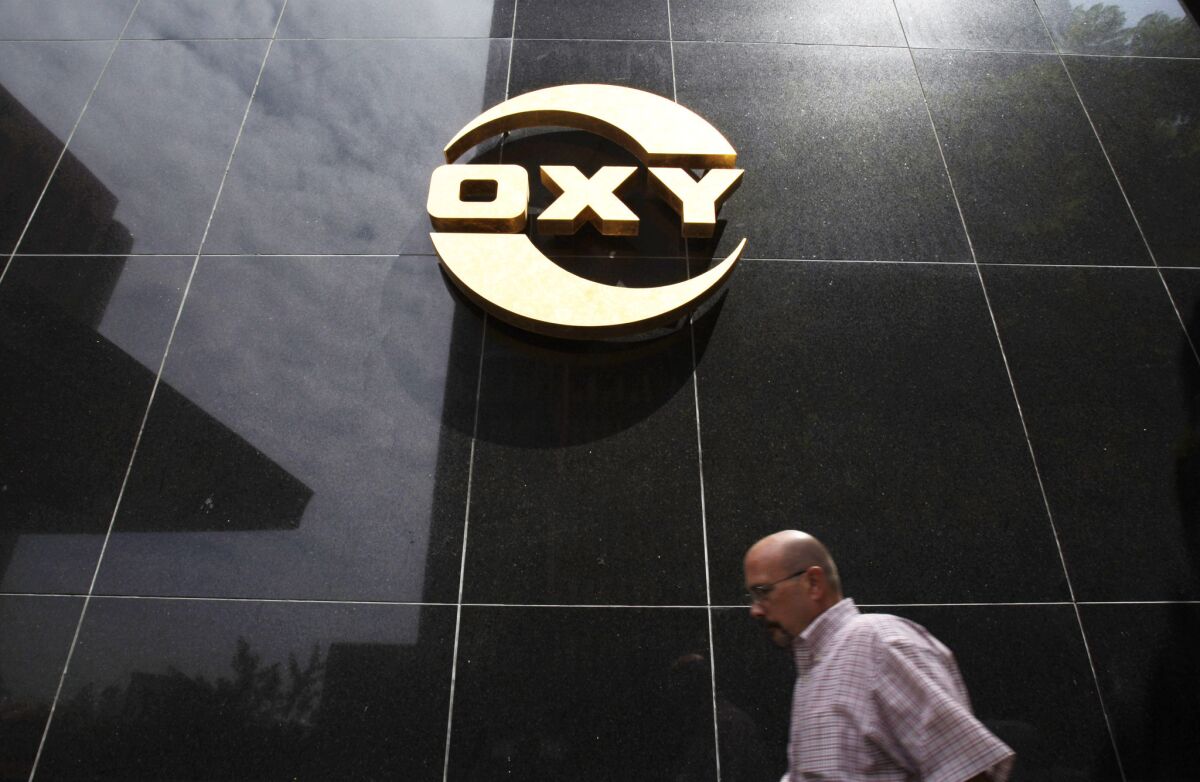 Occidental Petroleum's Golden State assets will be spun off by year's end into a company called California Resources Corp.
The oil and gas giant said Thursday that the subsidiary filed documents with the U.S. Securities and Exchange Commission in preparation to split off its California business.
The longtime Los Angeles company announced in February that it was moving its headquarters to Houston and turning its California business into a separate publicly traded company.
Occidental Petroleum, known as Oxy, still has not said where the California company will be headquartered. Los Angeles is facing competition from rival cities such as Long Beach for the chance to play host to California Resources, which will remain the state's biggest natural gas producer.
California Resources will focus on bringing its considerable resources to increasing oil and gas production in the state, according to the security filings. Those efforts will include more use of modern technology and increased capital spending, the company said.
"We believe that over the last several decades the oil and gas industry has focused significantly less on utilizing modern development and exploration processes and technologies in California relative to other prolific U.S. basins," California Resources said in the security filings. "As an independent company focused exclusively on California, we expect to drive strong production growth."
Occidental Chief Executive Steve Chazen, who is staying with the original company, said last month in a call with analysts that management for the California business will be publicly named in the third quarter.
Chazen also said that California Resources would find plenty of spots to drill despite efforts in parts of the state to ban a drilling technique called hydraulic fracturing, or "fracking."
"When the California company is up and running, one of their major tasks and major focus will be on dealing with the political issues in California," he said. "The political guy wants to talk about fracking or something. He doesn't necessarily know anything about it."
---
Sign up for the California Politics newsletter to get exclusive analysis from our reporters.
You may occasionally receive promotional content from the Los Angeles Times.