IT'S HER ISLAND:
"Nim's Island,"
with
Abigail Breslin
,
Jodie Foster
and Gerard Butler cost about $37 million to produce and is aimed mainly at moms and 7- to 12-year-old girls. It's in a tight race for second place this weekend.
(Associated Press)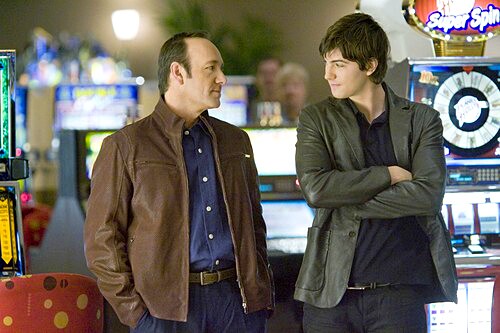 CALLING A BLUFF
The
Kevin Spacey
-Jim Sturgess vehicle "21" will be in a fight to finish second at around $13 million.
(Peter Iovino / Columbia)
The core audience for "The Ruins, which DreamWorks/Paramount is distributing, will be 18-to-24-year-olds and istracking to open at about $8 million.
(Ruinsmovie.com)