PUC wants $1.4 billion fine for PG&E San Bruno blast that killed 8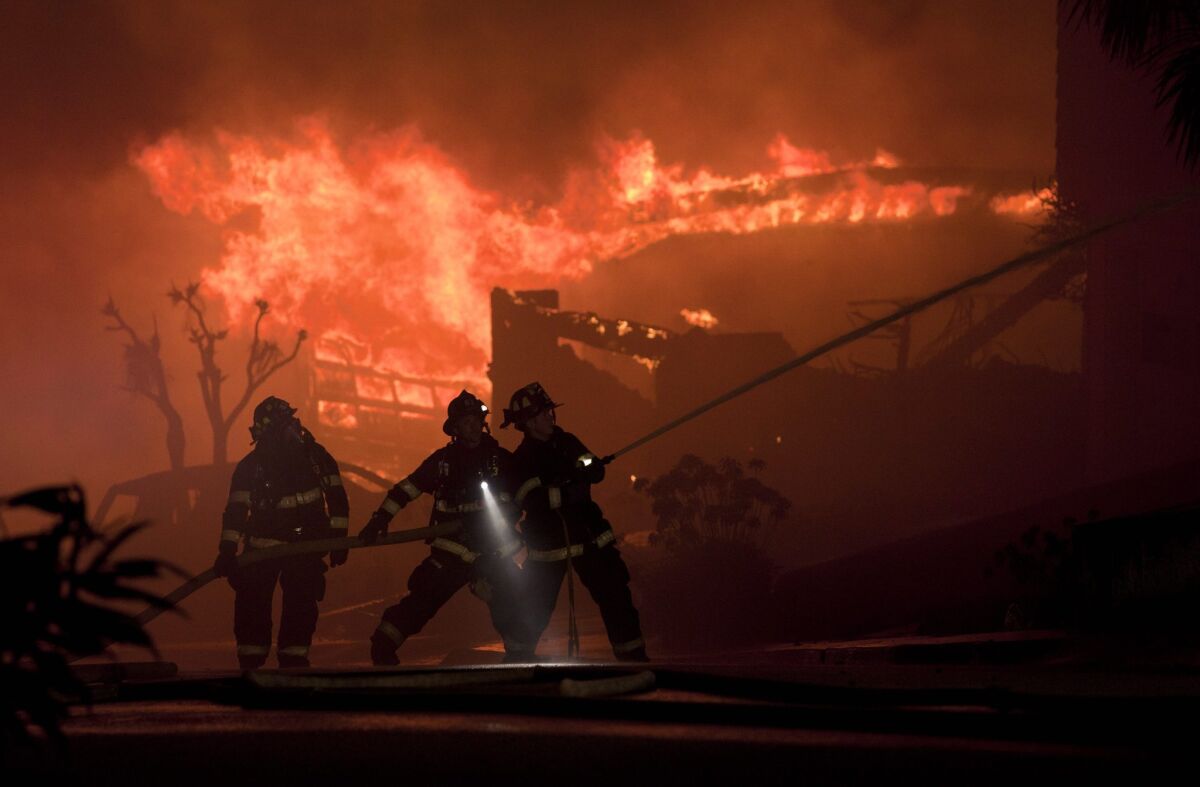 Reporting from Sacramento —
California's largest utility, Pacific Gas & Electric Co., should pay a $1.4 billion fine for a 2010 pipeline explosion that killed eight people and destroyed 38 homes, state regulators ruled in decisions released Tuesday.
The penalty, which is not yet final, is the largest safety-related fine in the history of the California Public Utilities Commission. The fine would need to be paid by San Francisco-based PG&E shareholders and not its customers, who live from the Oregon border down to Bakersfield.
PG&E in a statement said it's "been dedicated to re-earning the trust of our customers and the communities we serve," since a major pipeline ruptured, creating a firestorm in a residential area of San Bruno near the San Francisco International Airport.
Of the $1.4 billion penalty, $950 million will be paid to the state's general treasury, while $400 million could be spent on improvements to the natural gas distribution system and $50 million will go toward other safety projects, the PUC said.
Total San Bruno-related fines could exceed $2 billion when $635 million in earlier levies are included, the PUC said.
PG&E said "it fully accepts" that it should receive a penalty but declined to say whether it would appeal the PUC judges' ruling.
The decisions will become permanent in 30 calendar days if no party appeals. Any decision that is modified by the judges would need to be approved in an open session of the five-member commission.
Twitter: @MarcLifsher
---
Sign up for the California Politics newsletter to get exclusive analysis from our reporters.
You may occasionally receive promotional content from the Los Angeles Times.