Quiksilver seeks to reverse tide with change of president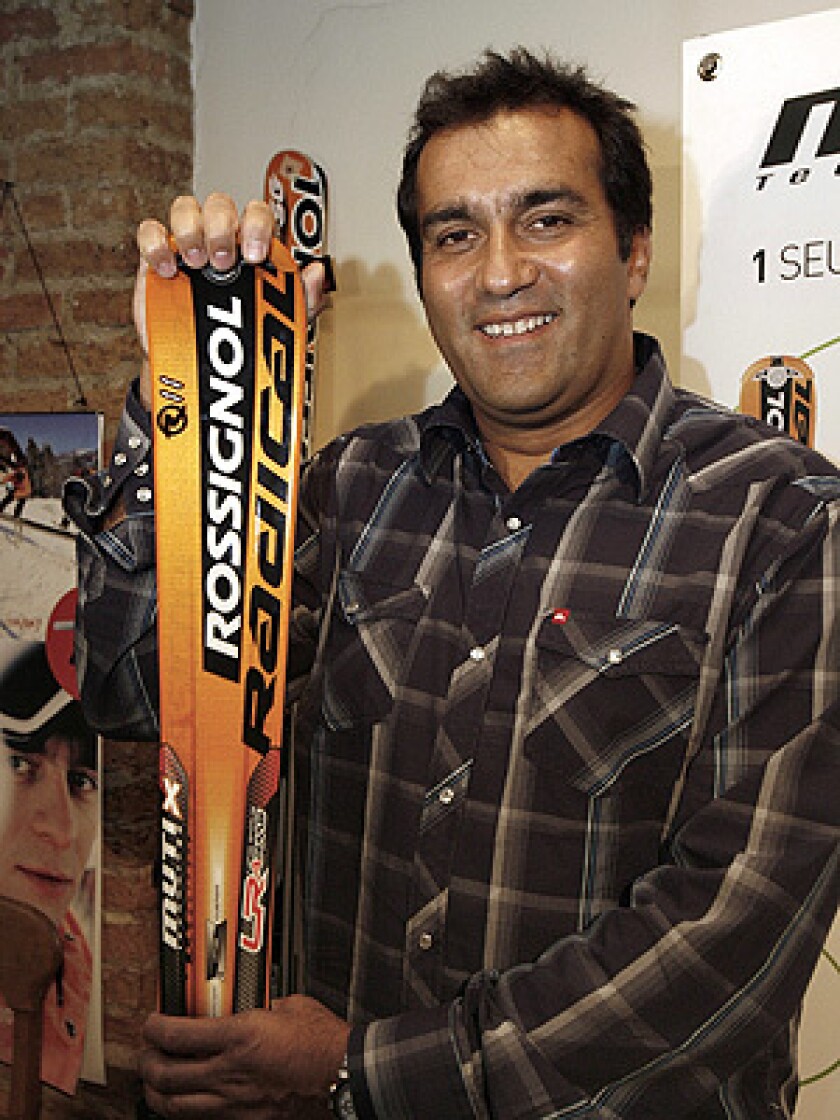 Los Angeles Times Staff Writer
A shake-up at Quiksilver Inc. returned Robert B. McKnight Jr. to the president's seat Tuesday and sent shares of the world's largest surf wear maker up 6%.
McKnight -- who is chairman and chief executive and had been president until 2001 -- replaced Bernard Mariette, who spearheaded the ill-fated acquisition three years ago of what was then known as Skis Rossignol.
Mariette, a 15-year veteran of the company, resigned to pursue what Quiksilver called "other interests" -- including trying to take Rossignol off Quiksilver's hands.
Huntington Beach-based Quiksilver would like to unload the brand, which has been a financial drag.
"We did everything in our power to make" the deal work, McKnight said in an interview. Mariette, he added, wants to form a group of investors to buy Rossignol, which in 2004 cost Quiksilver $320 million in cash and stock.
"It really was a case of him coming to me and wanting to do the thing himself," McKnight said. "As of today, he's going to Europe and start that ball rolling."
Mariette, who is credited with significantly expanding Quiksilver's operations in Europe, couldn't be reached for comment.
The company said his separation agreement stated that he would be available for one year to "advise on transitional issues" involving all aspects of all brands and operations except Rossignol.
Investors were happy. Quiksilver stock rose 53 cents to $9.70 in regular trading and continued to edge up in after-hours trading.
"This is great news for Quiksilver, never mind for their shareholders," said Bob Mignogna, former publisher of Surfing Magazine and a longtime observer of the industry. "There's no question that Quiksilver has been struggling under the burden of the Rossignol acquisition."
Mignogna called it a "great thing" that McKnight, "who has always had a clear vision for the company and how the pieces are to be put together, is clearly back in charge."
The surf wear industry, centered in Southern California, closely watches the fortunes of Quiksilver, which blazed a trail in 1986 by becoming the first surf wear company to go public. What happens to Quiksilver can affect other businesses in "the tribe," as the industry describes itself, including rival surf wear makers Billabong International Ltd. and Volcom Inc. and retail chains Pacific Sunwear of California Inc. and Zumiez Inc.
Outsiders' "faith and willingness to do business with the industry will be impacted by whether they see the leading business in the industry doing well," Mignogna said.
As president, McKnight said he would be intimately involved in managing the business, which is riveting its focus on its core brands of Quiksilver, Roxy and DC. He said he would keep tabs on such basic matters as where the money was being spent and on improving profit margins.
"I'm going to be spending more time on that once again," he said.
Quiksilver -- which had $2.4 billion in sales last year -- has lost money in the last three quarters and expects to do so again this quarter.
The Rossignol division struggled from the beginning, hampered in part by uncooperative weather, including a particularly dismal snow season last year.
Analyst Mitch Kummetz with Robert W. Baird & Co. said in a note to clients that investors "never liked" the Rossignol acquisition and weren't happy with Quiksilver's "commitment to this business over the last three years of poor performance."
"Investors will be glad to have McKnight back at the helm, with the company focusing on its core brands," he said.
The purchase of the maker of skis, snowboards and winter gear came about after Mariette, who has a home in southwest France, met a majority owner of the company while skiing in the French Alps. Quiksilver executives were stoked when they inked the deal, figuring they could use their expertise in apparel making to expand the Rossignol brand.
Quiksilver was founded in Australia in 1969 by surfer Alan Green. McKnight and his friend Jeff Hakman, a famous surfing pro from Hawaii, co-founded Quiksilver U.S.A. in 1976 when they brought some Quiksilver board shorts to the states to "try to launch a little business," McKnight said.
The U.S. offshoot outgrew the parent company and bought it in 2002.
---
Your guide to our new economic reality.
Get our free business newsletter for insights and tips for getting by.
You may occasionally receive promotional content from the Los Angeles Times.