11 Images
Ray Charles' troubled estate
Ray Charles performs Feb. 9, 2002, at the Universal Amphitheatre, which has since been renamed the Gibson Amphitheatre. Charles died at age 73 in Beverly Hills on June 10, 2004, after a long battle with cancer.
(Ken Hively / Los Angeles Times)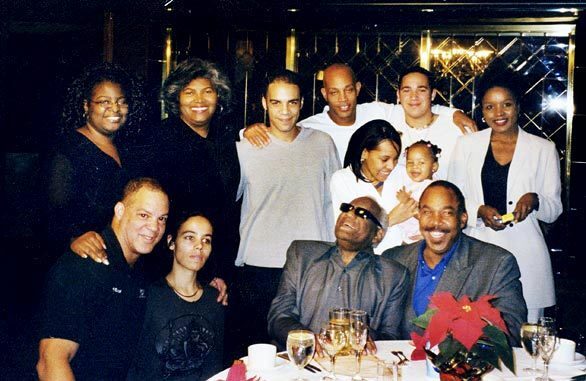 A photo taken at Christmastime 2002 of Charles and 10 of his 12 children. Several of them claim in lawsuits that the Ray Charles Foundation and a profit-making entity that holds the rights to the artist's music have been mishandled by executives including Charles' former manager. Top, from left: Raenee, Evelyn, Vincent, Ray Jr., Robyn (holding her daughter Avari), Corey and Reatha. Bottom, from left: Robert, Alexandra, Ray and David.
(Ray Charles family)
Joe Adams, former manager of Charles, is at the center of disputes with the recording star's children over the star's legacy. He is shown at a deposition.
()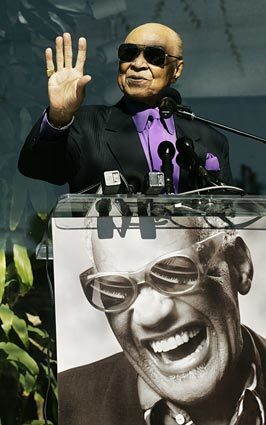 Adams controlled access to Charles toward the end of his life and ended up with power over the estate after his death, the artist's children contend. Adams spoke in 2007 at the groundbreaking ceremony for the Ray Charles Memorial Library on the site of the singer's Los Angeles recording studios.
(Gary Friedmann / Los Angeles Times)
The Rev. Robert Robinson, left, Ray Charles' fourth son, and Ray Charles Jr., the late singer's eldest son, at the Four Seasons hotel in Beverly Hills in September 2007. Ray Charles Jr. says his father told him that he would be able to benefit from his name and likeness after his death. He said Adams has blocked those efforts. Robinson read only a single psalm at his father's funeral despite claims by the singer's family that Charles wanted his son to preside over the entire ceremony.
(Ringo H.W. Chiu / For The Los Angeles Times)
Ray Charles in the 1990s with producer Jean-Pierre Grosz at Charles' RPM recording studio in Los Angeles. Grosz said Charles assigned him to calalog all videos and audio tapes of his performances, but he was prevented from completing the task.
(Jean-Pierre Grosz)
Ray Charles with producer Jean-Pierre Grosz, center, and sound engineer Steve Forward in 1995.
(Jean-Pierre Grosz)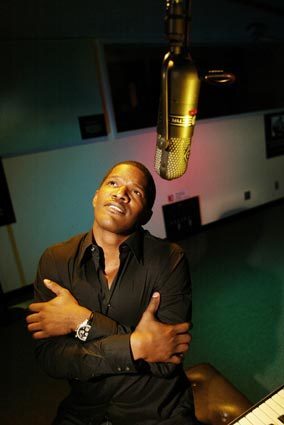 Actor Jamie Foxx in 2004 at RPM studio, where singer Ray Charles made many of his recordings in Los Angeles. Foxx portrays the legendary singer in the film "Ray."
(Genaro Molina / Los Angeles Times)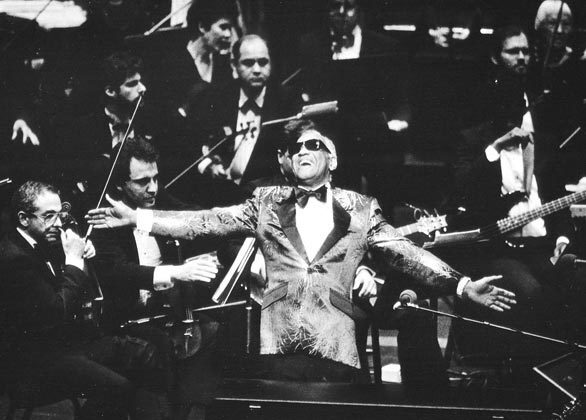 Ray Charles at the Orange County Performing Arts Center in Costa Mesa in 1988. His musical range spanned gospel, soul, country, jazz and pop.
(Los Angeles Times)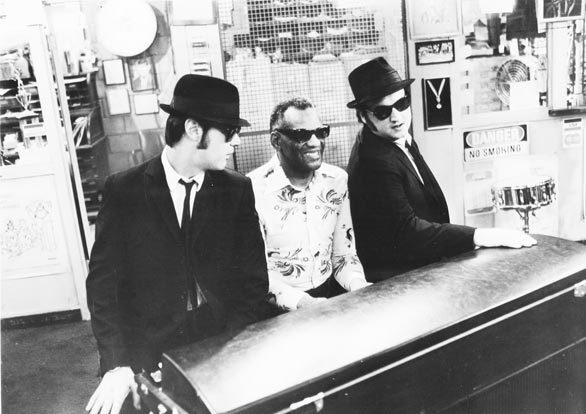 Dan Aykroyd, left, Ray Charles and John Belushi in a scene from the 1980 comedy "Blues Brothers."
(Universal Studios)