Romaine lettuce <i>E. coli</i> outbreak is over, FDA says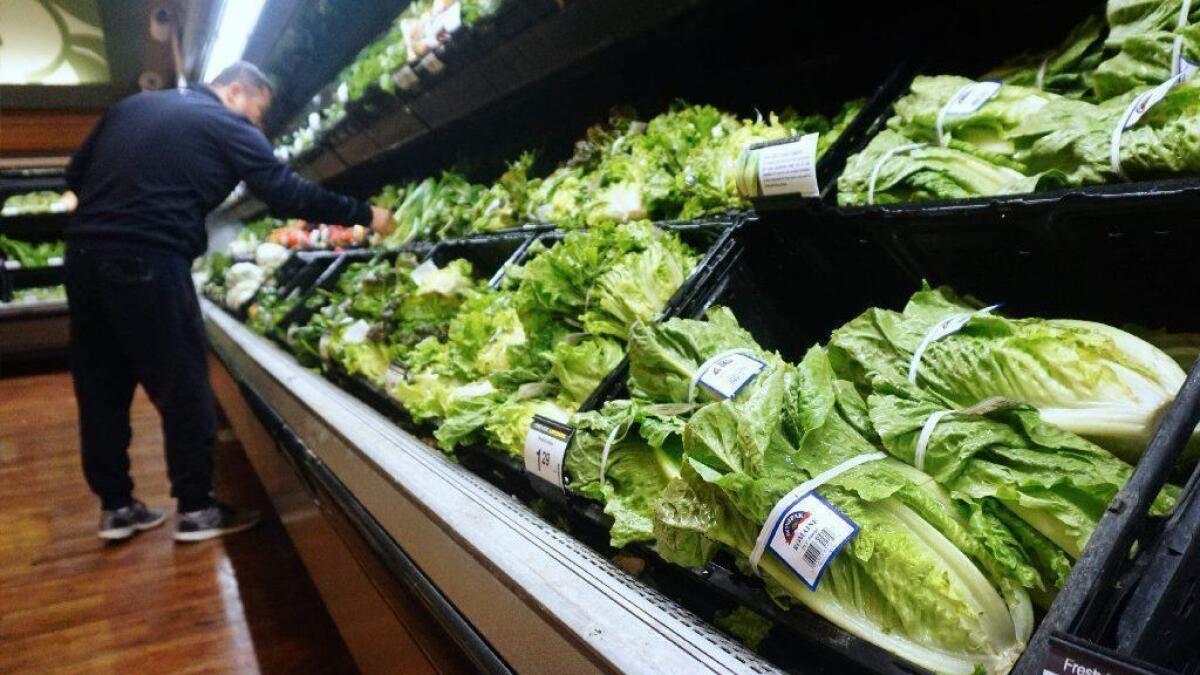 You can eat romaine lettuce again: The E. coli outbreak that rippled across the nation and killed five people has ended, federal authorities said.
The Centers for Disease Control and Prevention hasn't found any new cases from the outbreak, which started in mid-March and infected people in 36 states.
Government officials linked the outbreak to the Yuma, Ariz., area, including a farm two miles from the California border.
Dirty irrigation canal water is expected to have caused the outbreak, Food and Drug Administration Commissioner Scott Gottlieb said Thursday, and officials are investigating how the bacteria got into the water.
The disease killed five people, including one in California; more than 200 people were infected. The CDC recorded the last E. coli case from this outbreak June 6.
E. coli symptoms include diarrhea, abdominal cramps, nausea and vomiting. There are multiple strains of E. coli. The particular strain that spread in the outbreak — O157:H7 — is among those that, according to the CDC, are typically more likely to cause kidney problems.
Before this outbreak, the most recent E. coli outbreak of a similar scale came in 2006 from tainted spinach. That one infected 199 people and killed three of them.