California's San Bernardino County slams the brakes on big solar projects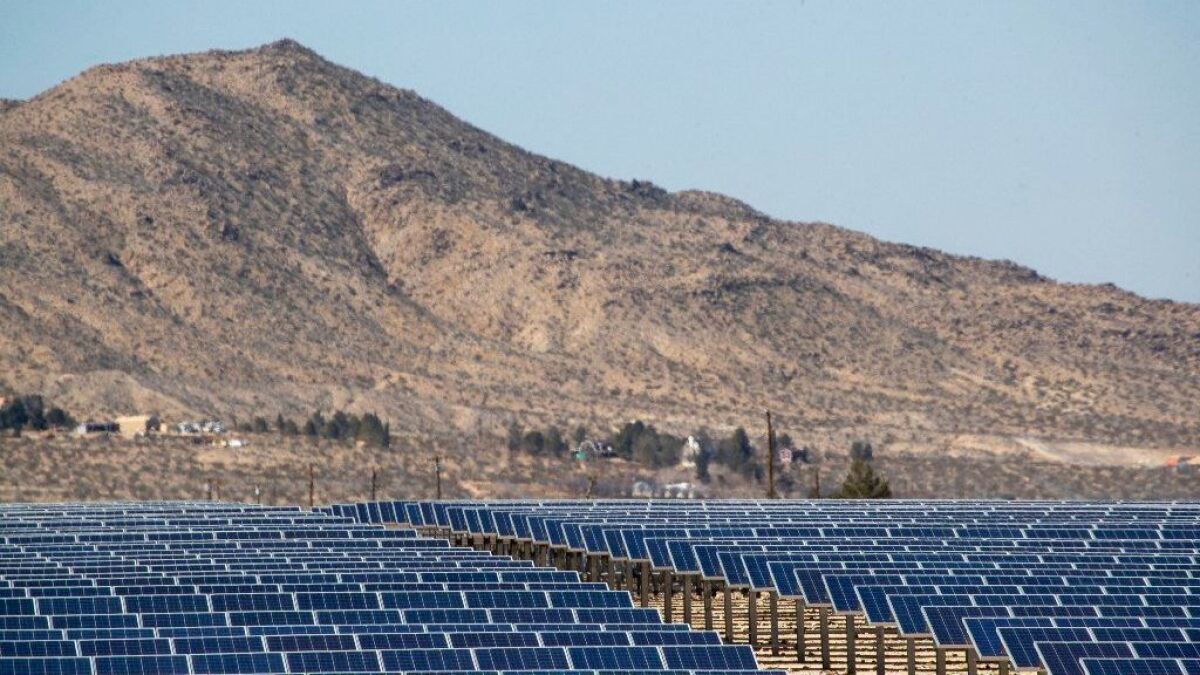 California's largest county has banned the construction of large solar and wind farms on more than 1 million acres of private land, bending to the will of residents who say they don't want renewable energy projects industrializing their rural desert communities northeast of Los Angeles.
Thursday's 4-1 vote by San Bernardino County's Board of Supervisors highlighted a challenge California could face as it seeks to eliminate the burning of planet-warming fossil fuels.
State lawmakers passed a bill last year requiring utility companies to get 60% of their electricity from renewable sources by 2030, and 100% from climate-friendly sources by 2045. But achieving those goals will require cooperation from local governments — and big solar and wind farms, like many infrastructure projects, are often unpopular at the local level.
Representatives of national solar developers including First Solar and Clearway Energy urged the supervisors to consider the economic benefits of solar projects, including jobs and tax revenues. They were joined by union members, who told the supervisors that solar farms create hundreds of high-paying construction jobs.
"They're temporary construction jobs, but that's what we make our livelihood off of. And to put language in there that strictly prohibits these projects from going forward would be irresponsible," said Justin Lanford, president of the San Bernardino County chapter of the International Brotherhood of Electrical Workers.
Get up to speed: Why California's biggest county is severely restricting solar energy projects »
Dozens of local residents spoke in support of the proposed ban, known as Renewable Energy Policy 4.10. They came from high desert communities such as Daggett, Joshua Tree and Lucerne Valley, where existing solar projects are seen by many as eyesores that destroy desert ecosystems and fuel larger dust storms.
Sara Fairchild, a resident of Pioneertown, said she's been working with a group trying to get California Highway 247, which runs from Yucca Valley to Barstow, designated as a state scenic highway. Supporters say the designation would draw tourists and boost local economies. But Fairchild is worried that several solar projects proposed along or near the highway would ruin the pristine desert landscapes that make the area so attractive.
"These vast open areas are precious for their natural, historical and recreational qualities. But they are fragile, and no amount of mitigation can counter the damage that industrial-scale renewable energy projects would cause," Fairchild told the supervisors. "Once destroyed, these landscapes can never be brought back."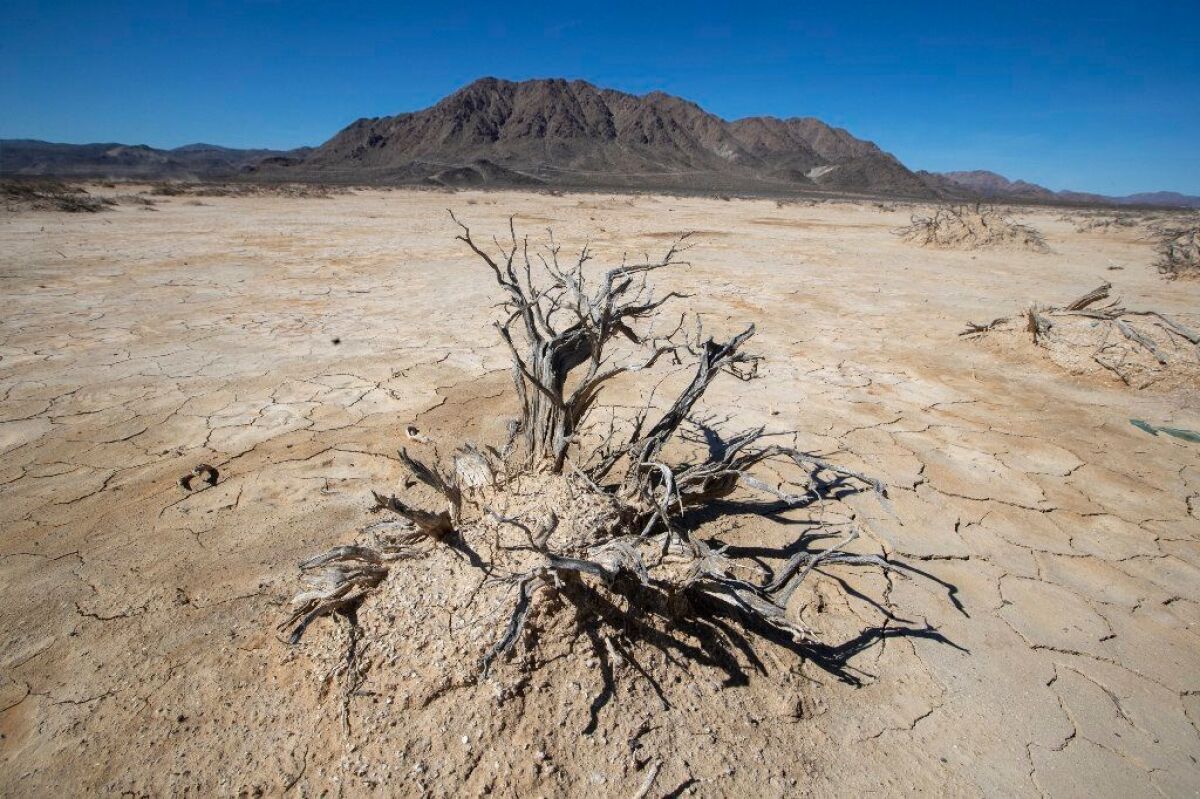 The policy approved by the supervisors prohibits utility-oriented renewable energy projects — defined as projects that would mostly serve out-of-town utility customers, rather than local power needs — within the boundaries of Community Plans that have been adopted by more than a dozen unincorporated towns. Construction of utility-oriented solar and wind farms would also be banned in so-called Rural Living zones. Solar projects that are already going through the permitting process would still be allowed to proceed.
Supervisor Robert Lovingood said residents "spoke clearly about what they want to see."
"If we don't adopt this, that's just spitting in their face," he said, adding that the county has already designated several smaller areas where renewable energy projects could be approved.
Curt Hagman was the only supervisor to vote against the restrictions. He said he doesn't want to preclude new renewable energy technologies that might have less of an impact on rural areas, while still bringing economic benefits to the county. And he said the supervisors already have the ability to reject bad projects.
V. John White, a Sacramento lobbyist who leads the Center for Energy Efficiency and Renewable Technologies, said before Thursday's vote that there's still a lot of land where solar and wind projects can be built in California, including retired farmland in the Central Valley and Imperial County. But the backlash against big solar projects in San Bernardino County, he said, shows that state officials "will have to involve local governments more directly than what we've done up through now" as they work to achieve higher renewable energy targets.