Americans save less and keep spending as income growth slows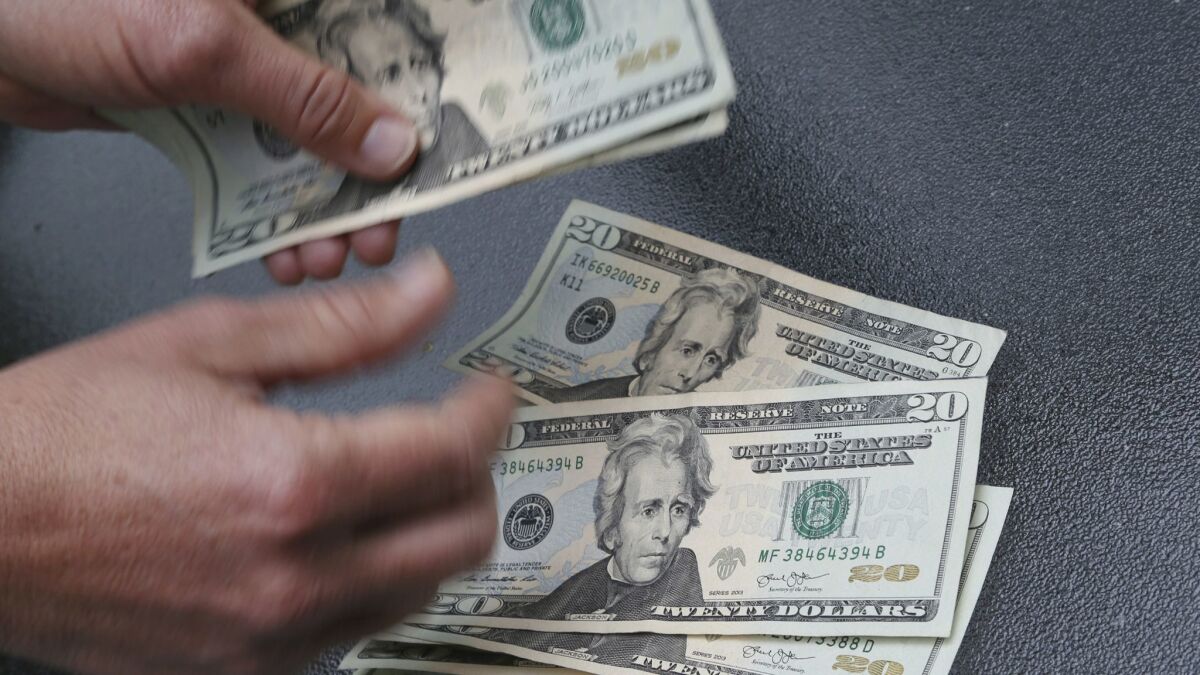 Americans kept spending in September as income gains cooled, pushing down the savings rate to its lowest level this year. Inflation matched the Federal Reserve's target, reinforcing the central bank's outlook for gradual interest-rate hikes.
Purchases, which account for about 70% of the economy, rose 0.4% from the prior month, matching economists' estimates, following an upwardly revised 0.5% increase, Commerce Department figures showed Monday. Incomes advanced a less-than-projected 0.2%, the weakest in more than a year, while Americans saved 6.2% of their disposable income, matching the lowest level since 2013.
The figures show spending in September helped lift consumption during the quarter to what gross domestic product data released Friday showed was the fastest increase since 2014. Last month's rise reflected gains in spending on durable goods, particularly motor vehicles and parts. At the same time, the slower-than-expected income growth suggests that any meaningful, sustained pay gains remain elusive, though Hurricane Florence may have had an effect on September's figures.
Risks to the outlook include President Trump's trade war — which is boosting prices and making some companies hesitant to invest — as well as a stock market swoon and a fading of the effects from fiscal stimulus. At the same time, consumer optimism remains elevated amid a tight labor market and lower taxes, providing support for spending in the final quarter.
The report "bodes well for the consumer remaining strong through the end of the year," said Stephen Stanley, chief economist at Amherst Pierpont Securities. "You never like to see the savings rate falling, but it's still at a robust level."
The Fed's preferred inflation gauge — tied to consumption — rose 0.1% from the previous month, matching projections, and was up 2% from a year earlier. Excluding food and energy, core prices rose 0.2%, slightly above the median estimate for a 0.1% rise. They were up 2% from a year earlier.
"The Fed has to be pretty happy with the fact that we've finally gotten the 2% on core and we seem to be staying there, not falling back or accelerating," Stanley said. "That argues for them getting back to neutral. They don't have to rush to get there and they don't need to speed up from the pace we've seen so far."
Although inflation mostly has stayed below the central bank's 2% target since 2012, it has made progress in the last few months. Fed officials are expected to raise interest rates in December. It would be their fourth rate hike this year.
The tax-cut legislation signed last year is generally providing workers with more take-home pay, and wages have been picking up as the unemployment rate fell to the lowest since 1969. Still, the gains have been gradual and inflation has eaten into the increases.
Wages and salaries rose 0.2% in September from the prior month, following a 0.5% increase, the data showed. Real disposable income, or earnings adjusted for taxes and inflation, advanced 0.1%, a five-month low.
The Labor Department's monthly jobs report, due out Friday, is projected to show employers added 193,000 workers in October while the jobless rate held at 3.7%.
Other details
• Durable goods spending, adjusted for inflation, rose 1.8% after a 0.9% increase in the prior month, reflecting motor vehicles and parts and recreational goods and vehicles.
• Nondurable goods spending advanced 0.2% for a second month.
• Household outlays on services, adjusted for inflation, were unchanged after a 0.3% increase; healthcare spending rose, while food services and accommodations declined.
What our economists say
The latest data indicate that the consumer is still king, maintaining the trend that has prevailed over most of this business cycle. However, the exceptional strength in consumer spending at present seems to be related to tax cuts. Such vigorous growth will likely moderate in 2019, when the impact from tax reform starts to fade. Nevertheless, continued growth in personal income will support gains in personal spending. Core inflation anchored at the Fed's target for several consecutive months will reassure central bank officials that they need to continue gradually removing policy accommodation.
---
Sign up for the California Politics newsletter to get exclusive analysis from our reporters.
You may occasionally receive promotional content from the Los Angeles Times.